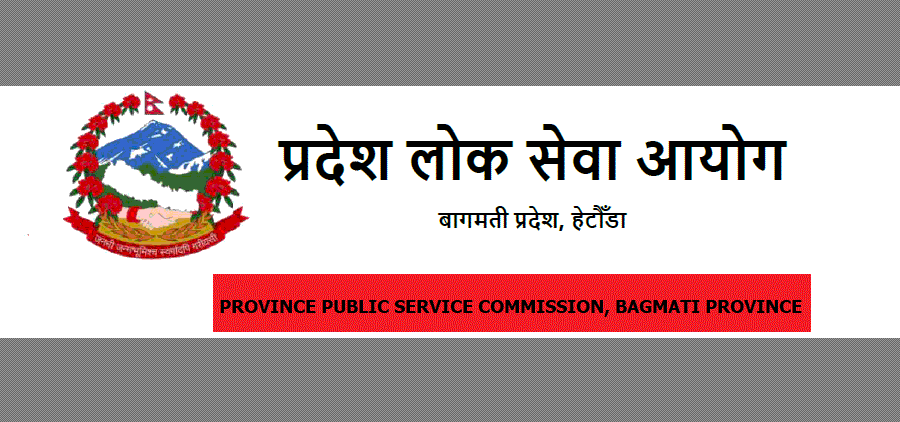 Bagmati Pradesh Lok Sewa Aayog Recommended Alternative Candidate for 4th Level JTA: Province Public Service Commission, Bagmati Province, Hetauda, ​​(Interview and Recommendation Branch) Notice regarding the recommendation of alternate candidates
Province Public Service Commission (PPSC), Bagmati Province Advertisement No. 737/2077/078 (Open) Agricultural Services, Agricultural Extension/Horticulture/Crop Development Group Local Level Assistant 4th, among those recommended for the post of Junior Technical Assistant (JTA).
Candidates with alternative qualifications of the same advertisement number have been recommended for permanent appointment to the vacant post within one year from the date of recommendation as follows. The request is according to the decision of the commission dated 2079-05-17.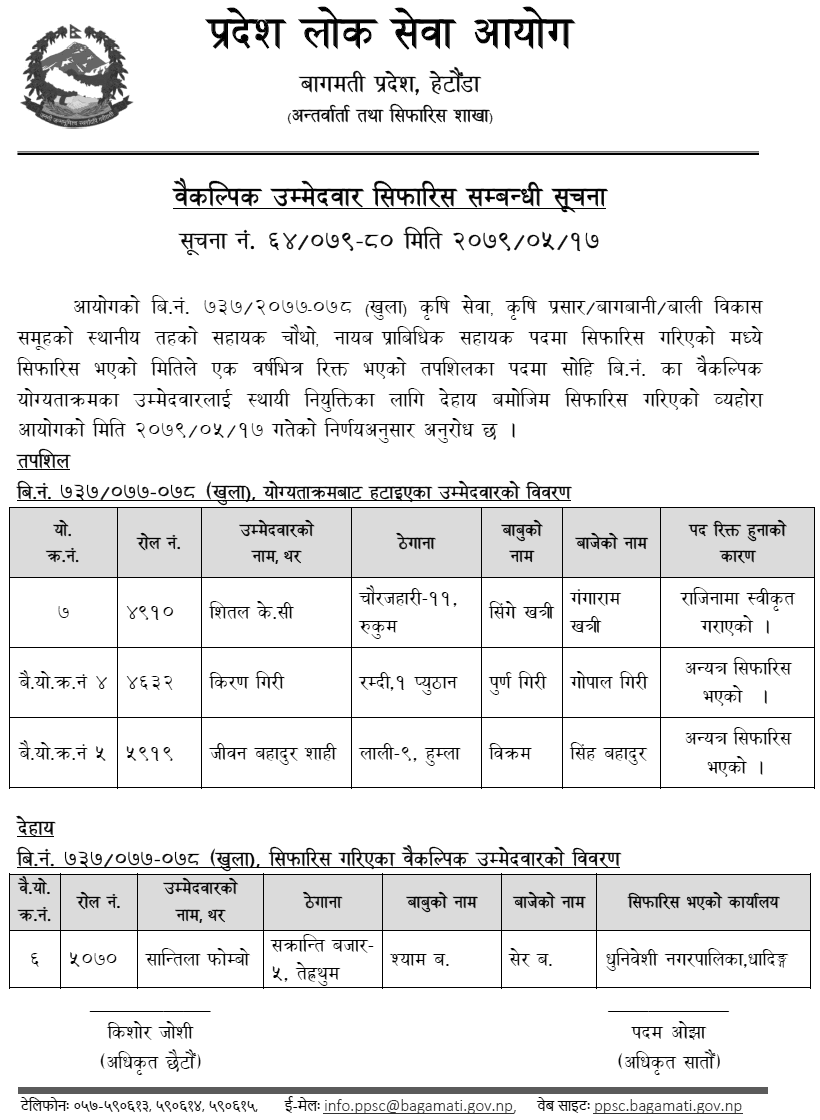 Sifaris
Pradesh Lok Sewa Aayog
Bagmati Pradesh