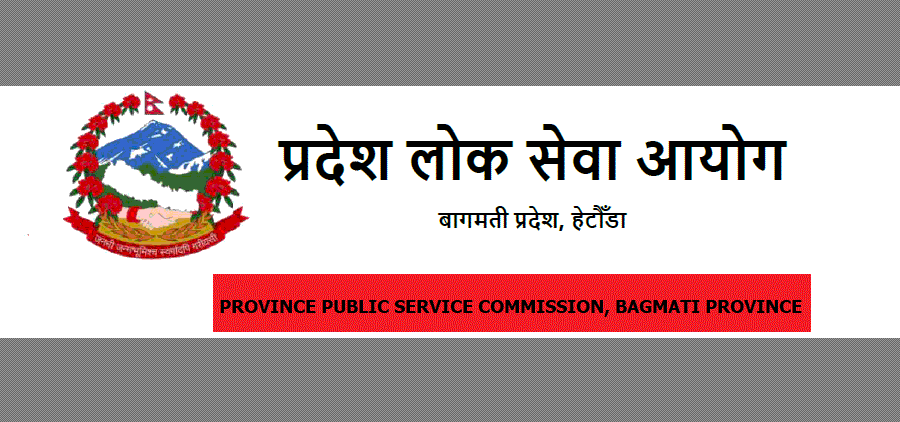 Bagmati Pradesh Lok Sewa Aayog Written Exam Result of 4th Level Sahayak Mahila Bikas Nirikshak: Province Public Service Commission, Bagmati Province has announced the result notification for the Fourth Level, Assistant Women Development Inspector Post under the Miscellaneous Service. Advertisement No. 565/078-79 has been published for the information of all those concerned who appeared in the written examination held on 28th Chaitra 2078.
The roll numbers and names of the selected candidates have been announced in alphabetical order for the computer skill test and interview. It is mandatory for the candidates who have been selected to submit their passport-size photo and copy, all certificates confirming the required minimum qualification, and other necessary documents along with the application form 2 as per Schedule 5 of the Province Public Service Commission Regulations, 2076, 1 hour before the allotted time for the interview. The candidates should register in advance to avoid any inconvenience.
It is important to note that if the candidates fail to provide the required minimum qualifications and proof of other necessary documents, their application will be canceled at any time. Therefore, the candidates must ensure to submit all the required documents before the interview.
The selected candidates are required to attend the computer skill test and interview at the mentioned location, date, and time with the above-mentioned complete documents and admit card 1 hour before the scheduled time. The candidates must be punctual and must adhere to the rules and regulations mentioned in the notification.
The announcement has been made under Advertisement No. 078/079 565 and the result publication office is Province Public Service Commission, Bagmati Province, Hetauda. Successful candidates have a great opportunity to prove their skills and make a successful career in the government sector.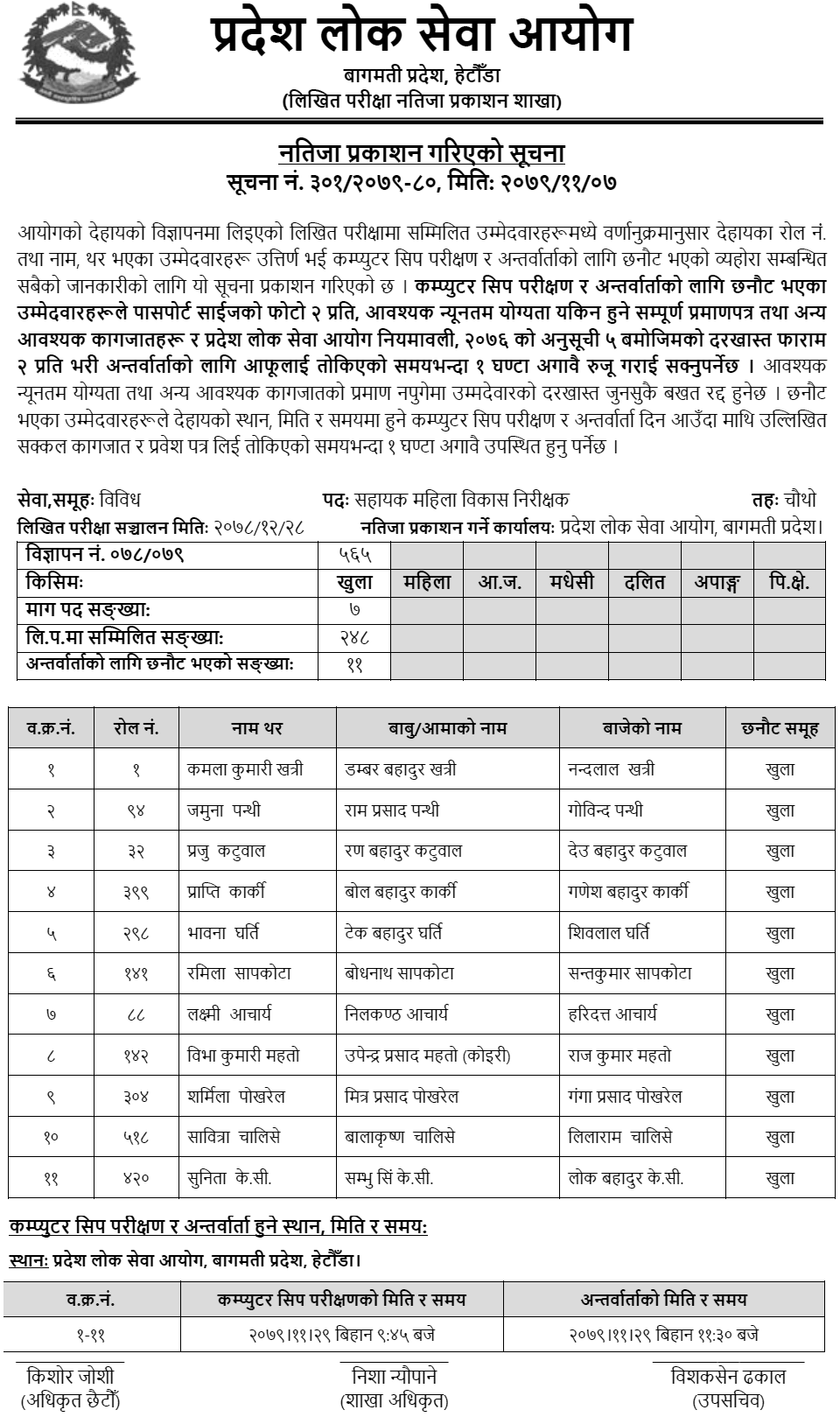 PPSC Bagmati
PPSC
Notice
Bagmati Pradesh