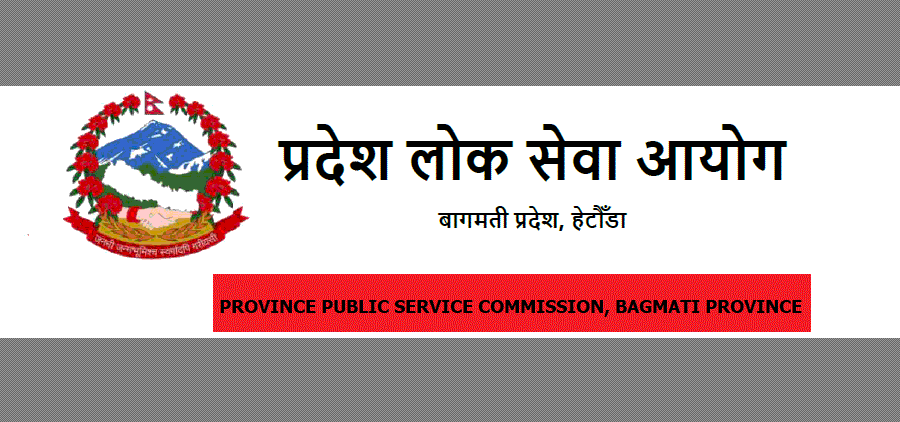 Bagmati Pradesh Lok Sewa Aayog Written Exam Result of 7th Level Admin Officer: Province Public Service Commission, Bagmati Province, Hetauda (Written Examination Result Publication Branch) Notification of first-phase result publication: Province Public Service Commission, Bagmati Province, Hetauda Advertisement No. 6-8,9, 11-12, 10/079-80 (Open and Inclusive, Inter Level), Administrative Service under Integrated Examination, General Administration/Accounts/Revenue Group, Seventh Among the 195 candidates who participated in the first stage written examination conducted on 17/10/2079 for the seventh post of the level, officer; Candidates with the following Master ID and Name, Surname in alphabetical order have been selected for the 2nd phase examination.
1) Roll no. 1073 (Master ID 54714) candidate has not mentioned "key" in the answer book, so his answer book has been canceled.
2) Candidates selected for the second stage examination have to re-download the admit card and attend the examination center on the specified date, time, and place.
3) The names of the candidates' fathers and grandfathers have been taken down as per the list submitted by them in the online application system.
4) The exam program of the second stage will be as follows.
1) II Paper (Governance System) 2080/01/02 at 7:00 AM
2) Third Paper (Current Affairs) 2080/01/03 at 7:00 AM
3) 4th Paper (Regarding Service Group) (General Administration/Revenue) 2080/01/04 at 7:00 AM
4) 4th Paper(Regarding Service Group) (Accounts) 2080/01/05 at7:00 am
5) The examination center will be published later.

PPSC Bagmati
Bagmati Pradesh