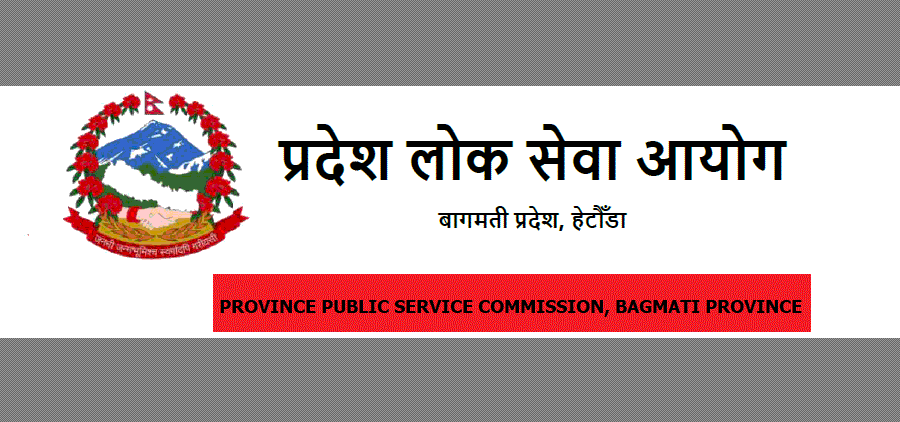 Bagmati Pradesh Lok Sewa Aayog Written Exam Result of Veterinarian
Location: Bagmati Province, Hetauda Branch: Written Examination Result Publication Branch Notification No.: 20/2080-81 Date: 2080/06/10
The Province Public Service Commission, situated in Hetauda, Bagmati Province, has released the official notification for the written examination results. This notice, bearing the notification number 20/2080-81 and dated 2080/06/10, aims to inform all the candidates who appeared in the exam for the advertised positions.
Examination Details:
Service Group: Agriculture, Veterinary
Position: Veterinarian
Advertisement No.: 539-582/079-80 (open)
Examination Date: 2019/11/07
Total Vacancies: 17
Total Candidates Appeared: 151
Candidates Selected for Interview: 47
Key Information:
The notice includes the roll numbers of the candidates who have passed and are shortlisted for the group test and interview, in alphabetical order. Selected candidates are to undergo further selection processes, including a mass test and interview.
Instructions for Selected Candidates:
Documents Submission: Selected candidates must submit 2 copies of passport-sized photographs, all relevant certificates confirming minimum qualifications, other necessary documents, and 2 copies of the application form aligned with Schedule 5 of the Provincial Public Service Commission Regulations, 2076.
Submission Deadline: All documents must be submitted 1 hour before the scheduled time for the interview.
Interview Venue & Timing: The specific date, time, and place for the mass test and interview are to be intimated to the candidates.
Admit Card: Candidates must bring the admit card and the above-mentioned complete documents 1 hour before the scheduled time.
Important Notice:
Verification: If the candidates fail to provide proof of the required minimum qualifications and other necessary documents, their applications will be canceled at any point in time.
Attendance: It's mandatory for the selected candidates to attend the mass test and interview as per the scheduled time and venue.

Written Exam Result
PPSC Bagmati
PPSC
Notice
Bagmati Pradesh