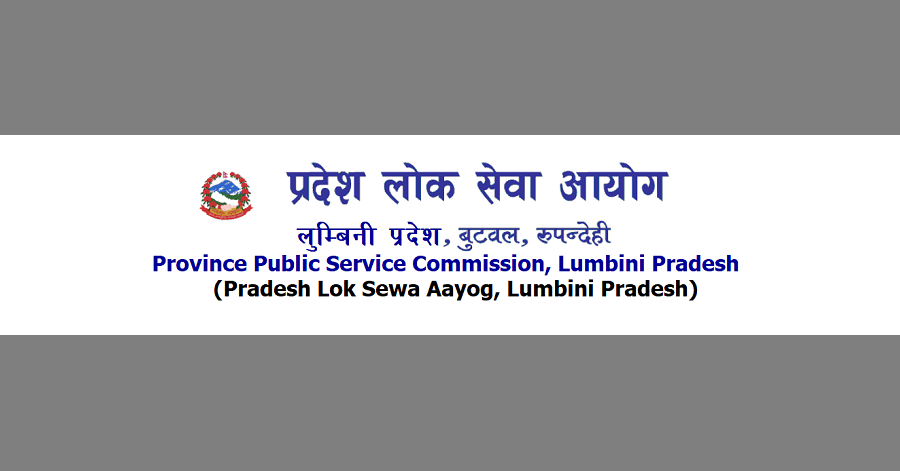 Lumbini Pradesh Lok Sewa Aayog Final Result of 5th Level Agriculture Assistant (Fisheries):
The Province Public Service Commission, Lumbini Pradesh, located in Butwal, specifically within the Interview and Recommendation Branch, hereby releases this official notification for the information of all relevant parties concerning the candidate recommendation.
Advertisement Details:
Advertisement No: 53007/2079-80 (Open)
Sector: Local Government Service, Agriculture Service
Group: Fisheries Group
Post Level: Assistant Level, 5th Level
Post: Technical Assistant
Demand No: 3
Published Date: 2080/06/08
Selection Process:
Out of the nine candidates chosen for the interview from the written examination conducted on 06/04/2080, eight attended. The selection and the recommendation for permanent appointment at the relevant local level are based on the combined total scores of the interview and the written test.
Key Highlights:
The merit order is established based on the cumulative scores of the written and interview phases.
The recommendation for permanent appointment was decided on 2080/06/08.
The recommended candidates will receive their recommendation letters on 2080/06/18 after 3:00 PM.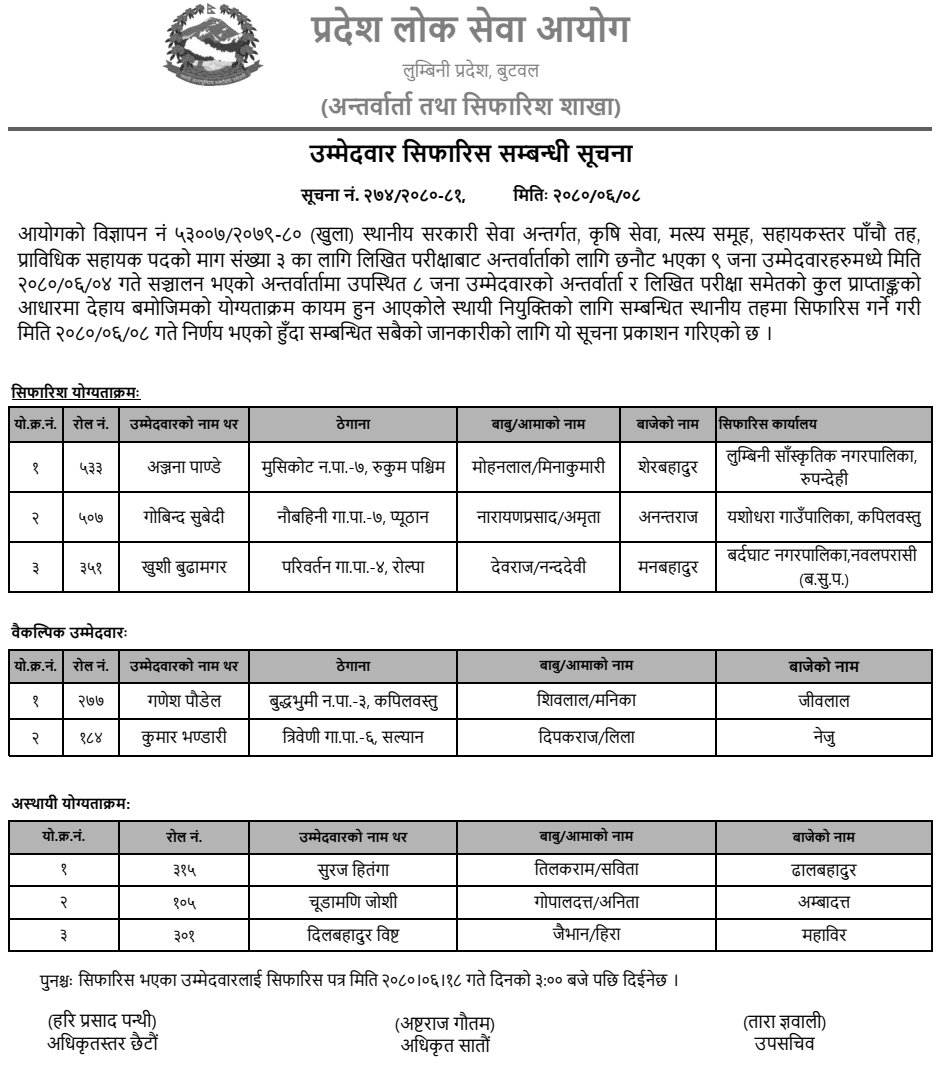 Final Result
PPSC Lumbini
Sifaris
PPSC
Notice
Lumbini Pradesh