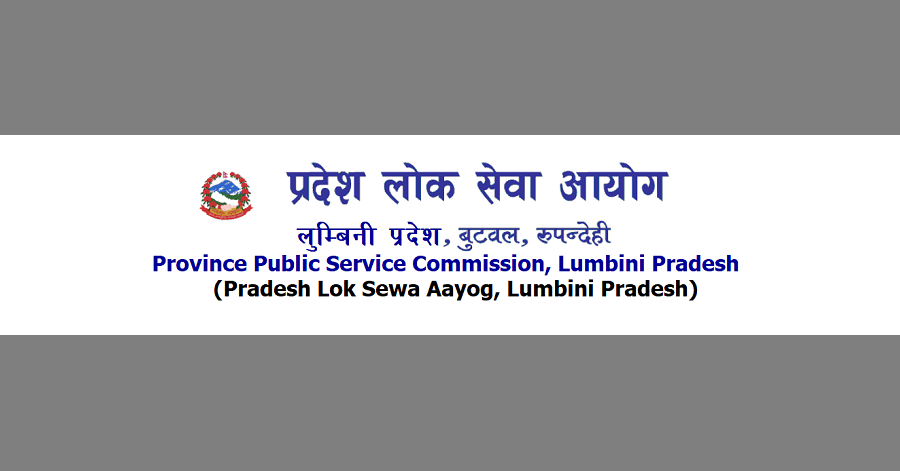 Province Public Service Commission, Lumbini Pradesh, Butwal Final Result of Computer Operator Post
The prestigious Province Public Service Commission located in Lumbini Pradesh, Butwal, takes pride in fostering meritocracy. Their rigorous selection process at the Interview and Recommendation Branch ensures only the best get through.
Highlights of the Latest Candidate Recommendation:
Advertisement Reference: Commission Advertisement No. 56001 / 2079-80 (Open)

Selection Synopsis:

Initial Selection: A total of 18 talented candidates were shortlisted via a written examination.
Designation: These individuals vied for the esteemed position of Computer Operator, under various services at the Assistant Level (Fifth Level).
Practical Assessment & Interview: Of the initial 18, 15 candidates made it to the subsequent rounds conducted on 2080/06/10. Their performance was evaluated based on an amalgamation of scores from the written test, practical assessment, and the interview.

Resultant Merit: Post rigorous assessments, a definitive merit list was curated. The successful candidates have been recommended for permanent appointment at the pertinent local level.

Key Note for Successful Candidates: Those who've made the cut will receive their official letter of recommendation on 06/21/2080 post 3:00 PM.

Official Notification: This announcement corresponds to Notification No.279/2080-81, dated 2080/06/14.
The Commission emphasizes transparency and dedication to its core values. All stakeholders and the public are hereby informed of these selections to ensure a thorough and open communication channel.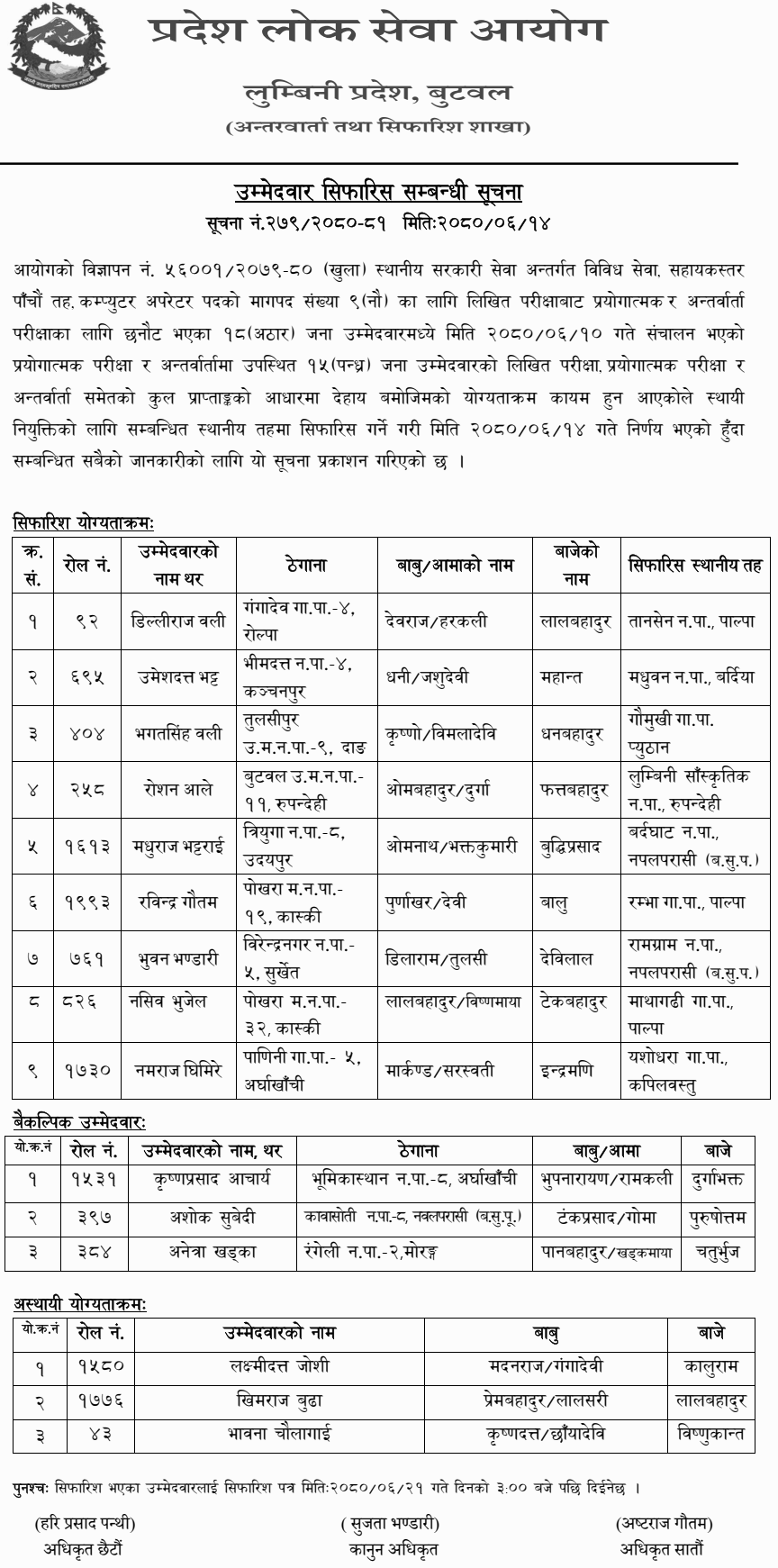 Final Result
PPSC Lumbini
Sifaris
PPSC
Lumbini Pradesh