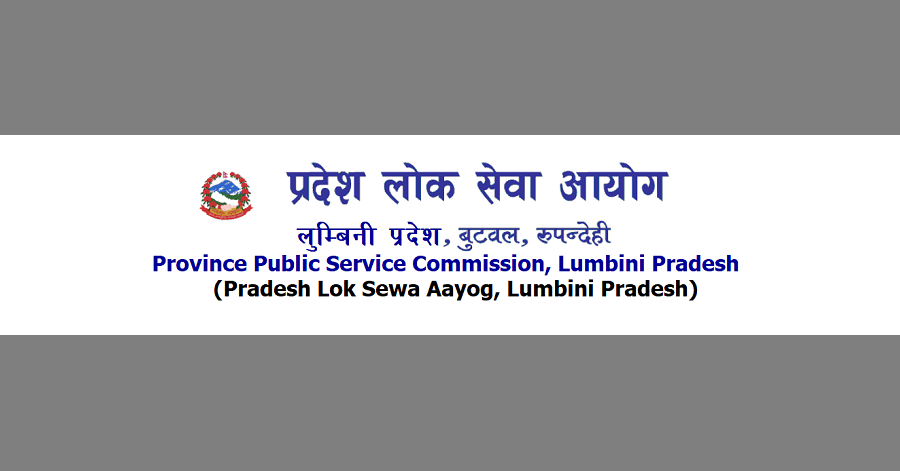 Lumbini Pradesh Public Service Commission, Butwal: Update on Computer Operator Position Recommendations
Lumbini Pradesh's Province Public Service Commission, located in Butwal, has recently concluded the selection process for the position of Computer Operator. This article provides a concise overview of the said process and the outcomes, based on the recent notice released by the Interview and Recommendation Branch.
Selection Procedure Overview
Advertisement Reference: Commission advertisement no. 56001/2079-80 (Open)
Position Details: Computer Operator post number 9 (nine), assistant level fifth level in various services.
Total Candidates Selected for Practical and Interview: 18 (eighteen) candidates were initially shortlisted through the written test, which was conducted on 2080/06/10.
Candidates Who Appeared for Practical Test and Interview: Out of the shortlisted candidates, 15 (fifteen) appeared for the subsequent rounds, including the practical test and interview.
Recommendation and Appointment Details The recommendation order was established, considering the aggregate scores from:
Written Test
Practical Test
Interview
Based on the cumulative performance, a merit list has been formulated, and the candidates have been selected for recommendation. The decision to recommend candidates to the relevant local level for permanent appointment was finalized on 2080/06/14.
Key Points for Recommended Candidates
Recommendation Letters: Candidates who have been recommended will receive their official recommendation letters on 2080/06/21 post 3:00 PM.
Notification Reference: For official records, this update corresponds to Notification No.279/2080-81, which was published on 2080/06/14.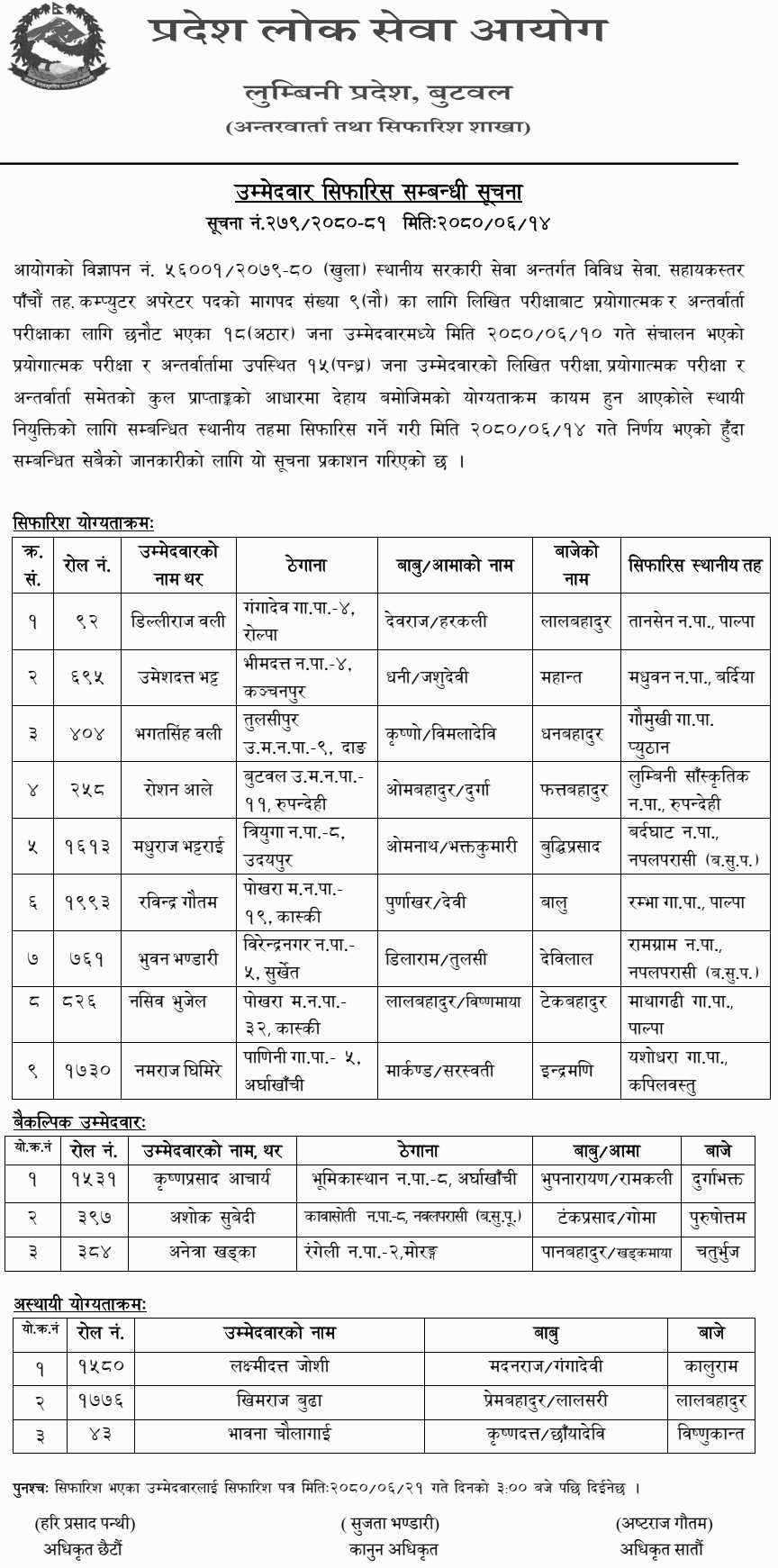 Final Result
PPSC Lumbini
Sifaris
PPSC
Notice
Lumbini Pradesh