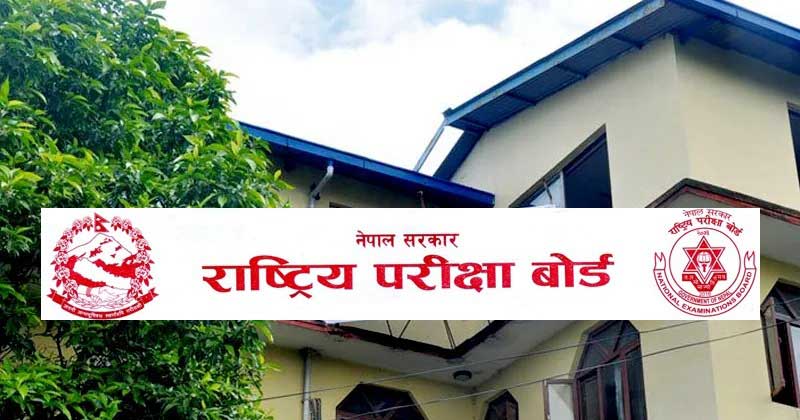 National Examination Board (NEB), Sanothimi, Bhaktapur: Announcement on Class 12 Re-Totaling Results
The Government of Nepal, specifically the National Examination Board (NEB), Sanothimi, Bhaktapur, wishes to notify all stakeholders about the publication of the re-totaling results for Class 12 examinations.
Re-Totaling Result Publication: The results for those candidates who had earlier received an NG (Not Graded) status and had expressed dissatisfaction with their annual examination outcomes have now been released as per the National Examination Board's decision on 2080/06/04.

Procedure for Updated Grade Sheet: Candidates who wish to acquire their revised grade sheets are advised to:

Reach out to the NEB office or the corresponding board offices within 10 days of the result's announcement date.
Present their original grade sheet for validation.

Reviewing Answer Sheets:

Candidates still dissatisfied with their re-evaluation and interested in viewing their answer sheets should remit a fee of Rs. 2,000 per subject.
Applications, along with the fee, should be submitted to the relevant board office or the examination control office in Sanothimi, Bhaktapur within 15 days (by date 2080/06/19).

Supplementary Examination Info:

Eligible candidates aiming for a grade improvement in the Class 12 examination, slated for 2080/06/09 and 2080/06/10, need to note:

The examination application fee per subject stands at Rs. 600.
The form should be routed through the respective school to the board office by 2080/06/08.
In exceptional cases, students unable to submit the application on time can do so by paying a double fee within the same deadline.

Guidelines for Schools and Board Offices: All affiliated schools and board offices are urged to strictly comply with this directive.

Technical Errors: The board acknowledges the possibility of technical errors in the results. Rest assured, any discrepancies will be rectified based on records maintained by the examination control office.
Controller of Examinations Date of Announcement: 2080/06/04

Notice
Class 12
NEB
NEB Result