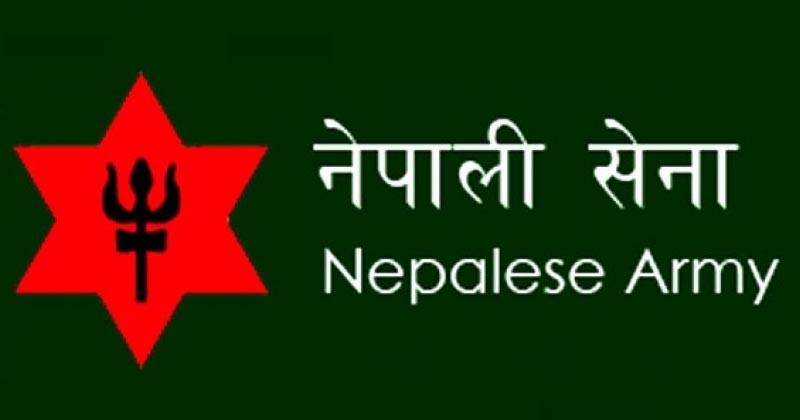 Nepal Army Written Exam Result of Prabidhik Padik and Billadar: Nepal Army Directorate of Recruitment Selection, Personnel Department, Notice regarding the result of the written examination for technical posts and Billadar posts of various trades
Technical posts and Billadar posts of various trades that are vacant within the approved posts of the Nepali Army "General principles to be followed for appointment and promotion in military service posts 2064", "Military Service Regulations, 2069 (with amendments)", "Military Air Service Regulations 2074, According to "Military Miscellaneous Service Regulations, 2074" and "Military Technical Service Regulations 2076", Public Service Commission dated 2078-11-02 published advertisement in Gorkhapatra daily and internal circular dated 06-08-2078. Since the notification regarding the results of the written examination conducted from 2078-11-16 to 2078-11-16 was received from the Commission's Letter Number 079/80, Chalani No. 211, dated 2079-04-08; This notice is published for the information of all concerned.
The practical examination of the candidates who passed the written examination will be conducted from 2079-04-17 and the detailed examination schedule will be published later.
This information can be viewed on the Nepal Army website www.nepalarmy.mil.np in JOIN THE ARMY and also in Nepal Army within Android Mobile Apps.
Also, if you need to get some more information in this regard, you are also informed to contact the recruitment directorate contact number 01-4246950 or mobile number 9863031561 during office hours.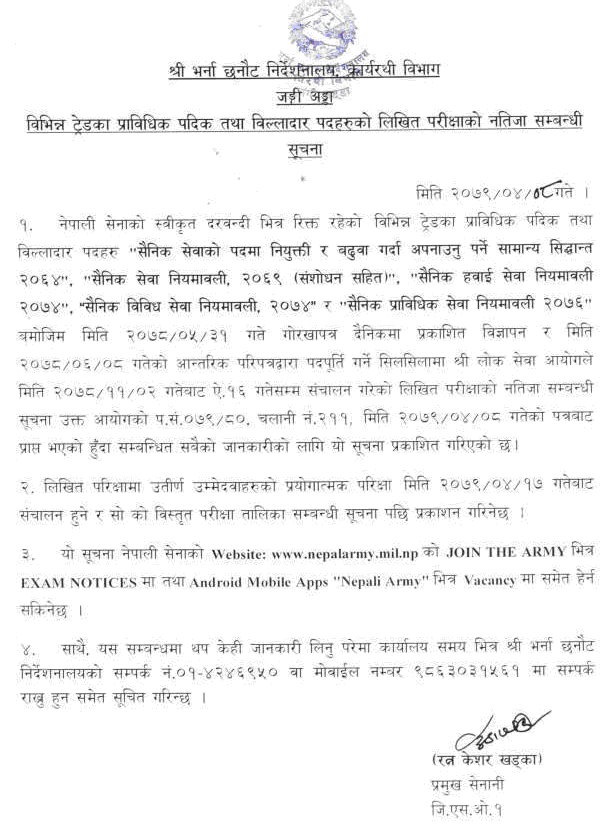 Nepal Army Result
Nepal Army