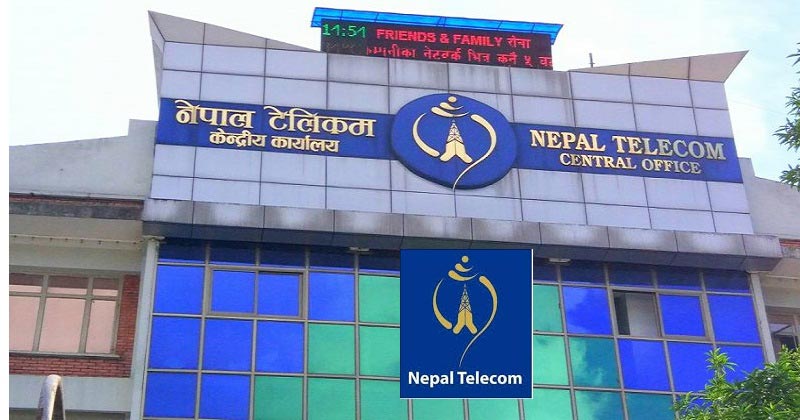 Notice to Contact Alternative Candidates on Waiting List for Permanent Appointment at Nepal Telecom
Nepal Telecom has released a notice for alternative candidates who have been recommended in the waiting list for various vacant posts. Due to various reasons, the main candidates recommended for appointment after succeeding in the examination conducted by the Public Service Commission are not working in the recommended posts, creating new vacancies.
As per the company's staff regulations, 2070, the vacancies have been created according to the provision in regulation 27 (2). Therefore, the alternative candidates recommended in the waiting list are requested to contact the Company's Central Office, Personnel Administration Branch within 30 (thirty) days for permanent appointment.
Contact Information
Nepal Telecom Central Office, Human Resources Department, Personnel Administration Branch is responsible for the appointment of alternative candidates. Interested candidates are requested to contact the department within the given time frame.
Instructions for Alternative Candidates
Here are some instructions for alternative candidates to consider while applying for the permanent appointment:
The candidates should bring their original certificates, testimonials, and other documents related to their qualifications, experiences, and age while contacting the Personnel Administration Branch.
The candidates must have passed the required examination and should have the necessary qualifications for the respective posts.
The candidates are requested to be present in person for the permanent appointment process.
This notice from Nepal Telecom provides an excellent opportunity for alternative candidates to secure permanent appointments in various vacant posts. Interested candidates are advised to contact the Personnel Administration Branch within the given time frame and follow the given instructions carefully.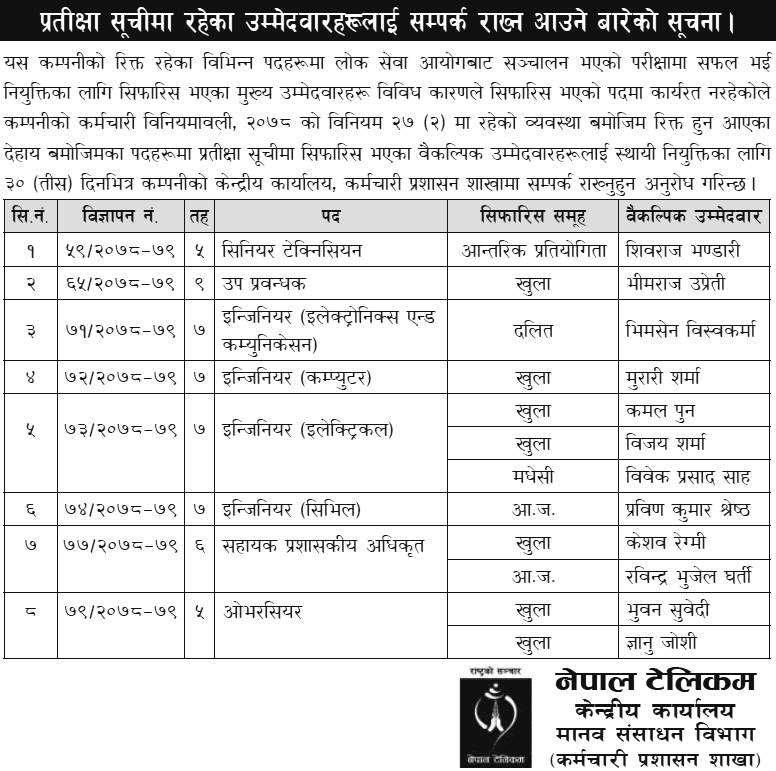 Notice