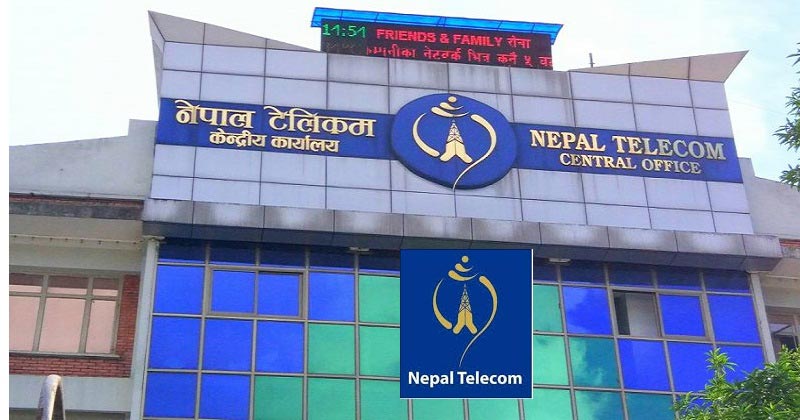 Nepal Telecom Publishes Merit Order and Recommendation for Admin Assistant Appointment
Nepal Telecommunications Company Limited (NTC) has published the Merit Order and Recommendation for the recruitment of 4th Level Admin Assistant at its Central Office. The company has announced vacancies for various positions and recommended successful candidates who have passed the written examination taken by the Public Service Commission and obtained the highest marks as per the Employee Regulations, 2078.
According to advertisement no. 8/2078/79, the company has announced vacancies for the Assistant, Level 4, Service/Group-Administration, Position Number-25. Out of the total vacancies, 15 are open, 5 are for women, 3 are for Adivasi Janajati, 3 are for Madhesi, 1 is for Dalit, and 1 is for Backward Area candidates.
The list of eligible candidates has been published based on their qualifications, and the Selection Committee has made a decision from its meeting regarding the appointment recommendations.
Contacting the Human Resources Department
Successful candidates are requested to contact the Human Resources Department at the central office of Nepal Telecom within 15 days from the publication date in the Gorkhapatra newspaper for an appointment. The information regarding the appointment and eligibility criteria is also available on the company's website www.ntc.net.np.
This notice has been published for the information of all concerned. Interested candidates who meet the eligibility criteria can apply for the vacant positions and make use of this opportunity to work with Nepal Telecom.
Published on 22 March 2023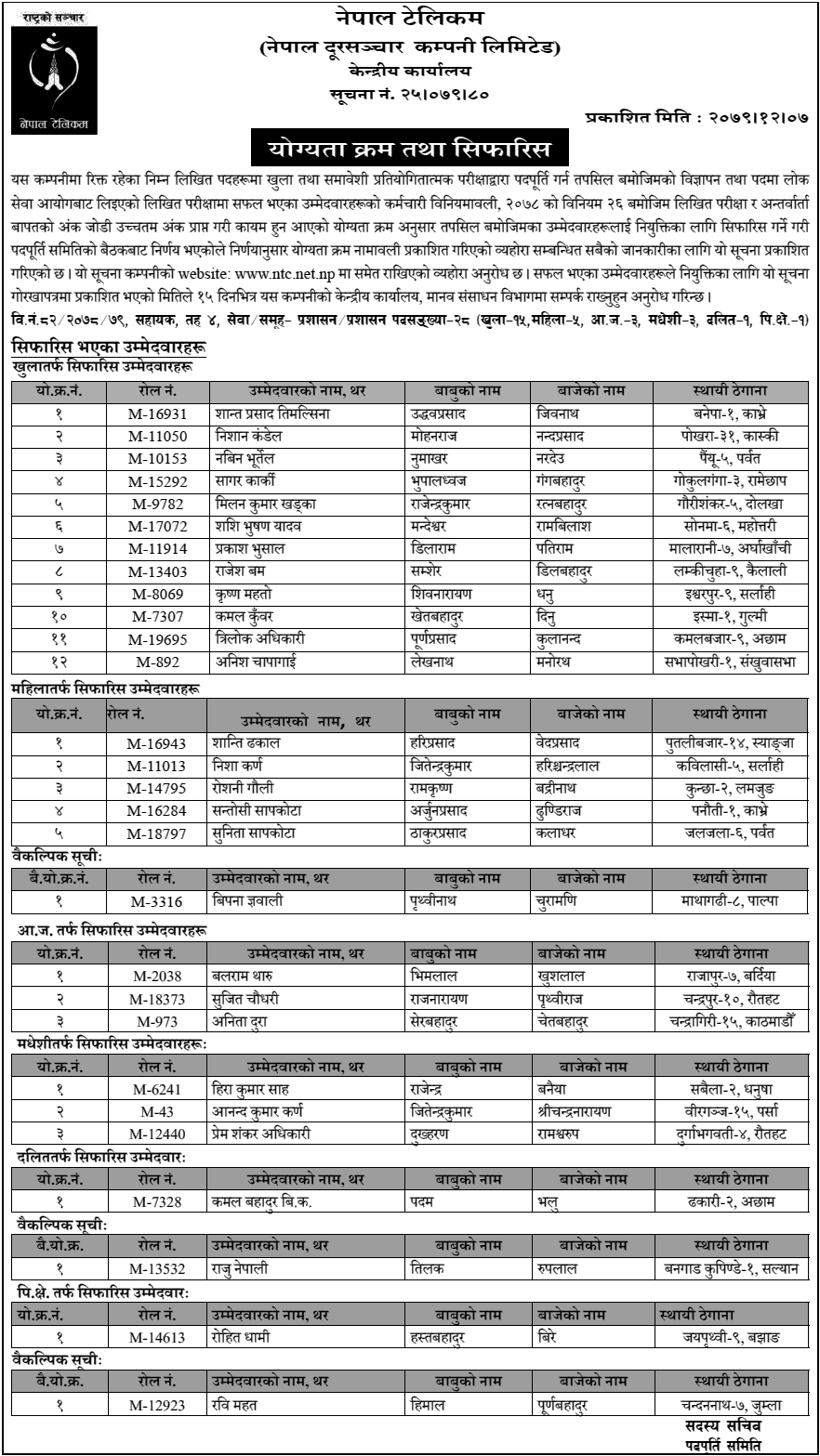 Final Result
Sifaris
Notice