Overview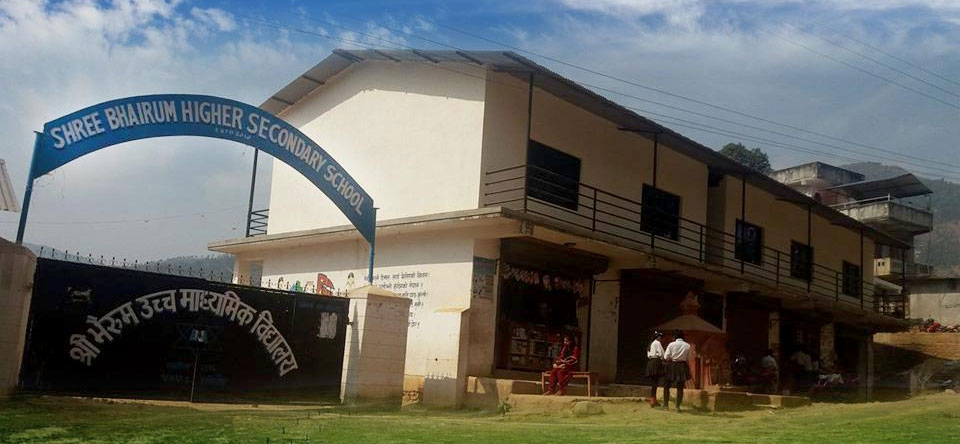 Bhairum Secondary School (भैरुम माध्यमिक विद्यालय, नुवाकोट) was founded in 1960 AD (2017 BS) as a community based educational institution, which is situated in Hattigauda, Nuwakot, Nepal. It is affiliated to the National Examination Board (NEB) and approved by the Ministry of Education. It offers educational programs from ECD to Grade 10 and plus two programs under the Management, and Education streams.
Bhairum Secondary School provides up to secondary level education with moderate fee structures and also provides a scholarship scheme for financially weak and deserving students.
With the view to provide quality education to the students, this school started its 10+2 program since the academic year 2007/2008 AD. The school is located at Bidur-8, Hattigaunda, Nuwakot. It is a non-profitable and service-oriented fully community-based government educational institute. The regular classes of the school are run by a team of highly qualified, trained enthusiastic, and dedicated teachers.
Salient Features:- Library, Sports, Science Lab, Computer Lab, Multimedia, Counseling, Scholarships, Classrooms, Dance, Music, Tour, ECA, etc.
Courses offered:
Plus Two (+2) in Management
Plus Two (+2) in Education
Contact Address:
Location: Bidur Municipality-9, Hattigauda, Nuwakot, Bagmati Pradesh, Nepal
Phone No: +977-1-560259
Email: [email protected]
Website: www.bhairum.edu.np