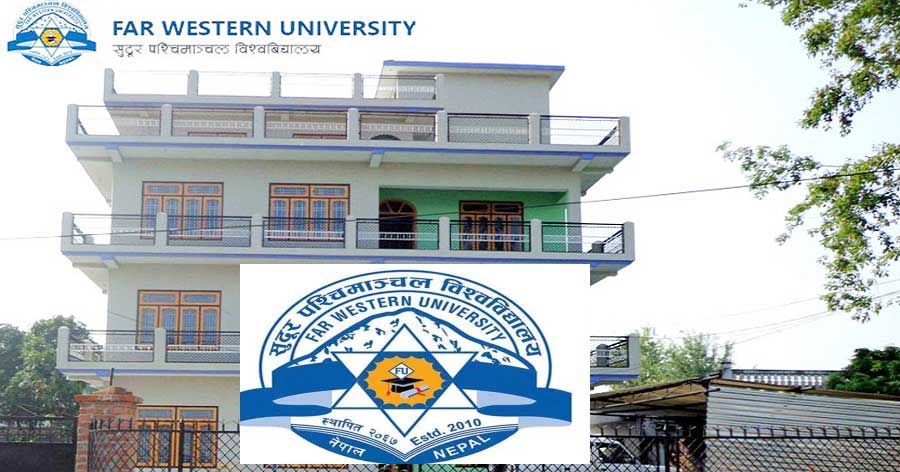 Far-Western University (FWU), Central Office (Information and Communication Branch) announces admission open for Bachelor (Undergraduate) level programs (enrollment of students in the first semester of undergraduate level): BBA, BBS, BA, BA LLB, BSc (Physics), BSc (Biology), BSC CSIT, BE (Civil / Computer), BSc (Ag)
For educational programs conducted in the faculties of Management, Humanities and Social Sciences, Education, Science and Technology, Engineering and Agricultural Sciences under Far Western University. This information has been published for the information of all regarding the new student admission program in the academic semester 2078/79.
Admission Period: According to the time published along with the results of the entrance examination from the concerned campus department.
Orientation Program: Falgun 2078 from 10th to 13th.
Class operation: from the 15th of Falgun, 2078.
Semester Exam: 2079 Shrawan from the second year.
Note: For detailed information, you can contact the concerned Dean's Office, Campus and Departments of Far-Western University.
Central Office
Far-Western University
Mahendranagar, Kanchanpur,
Phone no. +977-94-420724, +977-94-420727
Website: www.fwu.edu.np
Email: [email protected]