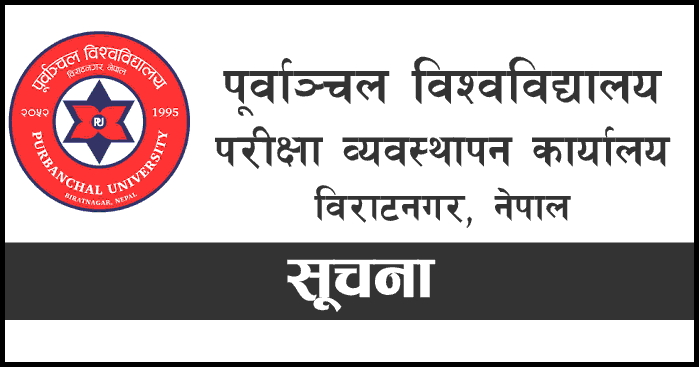 Purbanchal University, Dean's Office, Biratnagar / Gothgaon, Notice regarding admission in Bachelor (undergraduate) level educational programs
The first semester for the academic session 2078/79 in various undergraduate educational programs conducted according to the semester / annual examination system in the affiliated campuses / colleges / schools under the Eastern University Faculty of Arts, Law and Education, Faculty of Engineering, Faculty of Science and Technology and Faculty of Management. / Application form for admission of new students in the year is opened.
Applications have also been opened for the students who are waiting for the results of class 12 examination.
Detailed information regarding the application can also be obtained from the campus / college / school where you want to study.
Entrance test and other detailed information will be published later.
Contact
Faculty of Arts, Law and Education: 021-460636
Faculty of Engineering: 9842324506
Faculty of Science and Technology: 021-463705
Faculty of Management: 021-240423