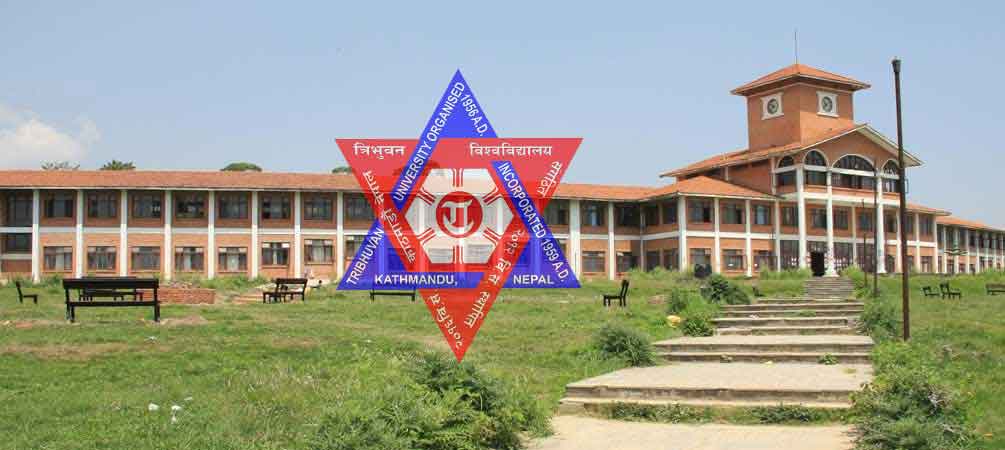 Bachelor of Education (B.Ed.) Admission Open from Tribhuvan University: Tribhuvan University, Faculty of Education, Balkhu, Kathmandu, Nepal: Bachelor level (four years B.Ed.) in the first year for the academic session 2079/080 according to the annual system in the campuses under the Faculty of Education and have obtained an overall C (grade point 2.01 and above) in class 12 from a recognized educational institution. This notification has been published for the students who have passed at least second class at the level of 10+2 years to fill/submit the admission application form on the respective campuses.
Also, according to the decision of the Tribhuvan University Executive Council, the affiliated campuses have been notified not to enroll in each subject if there are fewer than 10 students. If it is not in accordance with the law, it is not possible to conduct the classes of the said subject. Therefore, all affiliated and affiliated campuses are informed to enroll/admit according to the criteria mentioned in this notice.
Program:
1) Application form distribution: 2079 Bhadra 21st to Mangsir 10th
2) Enrollment Date: 2079 Mangsir 16
3) Class operation: 2079 from Mangsir 18
4) Filing / filling of examination form: till 2080 Baishakh
5) Class Ending: end of Shrawan 2080
6) Examination Conduct: 2080 Bhadra
7) Result Publication: 2080 Poush
- Admitted students to Tribhuvan University. The registration form should be submitted to Tribhuvan University Examination Control Office or Regional Examination Control Office by 2079 Chaitra end. Also, all students have to send an additional copy of their passport size (with their name written on the back).
- The registration number of the students who have filled the registration form should be sent from the Examination Control Office and Kshatriya Examination Control Office to the respective campuses by 2080 Jestha end.
- Students have to submit separate application forms to the campus under the faculty they want to enter.
- At the time of application, along with the form, you have to submit a recent photo and transcript and a certified copy of the character certificate.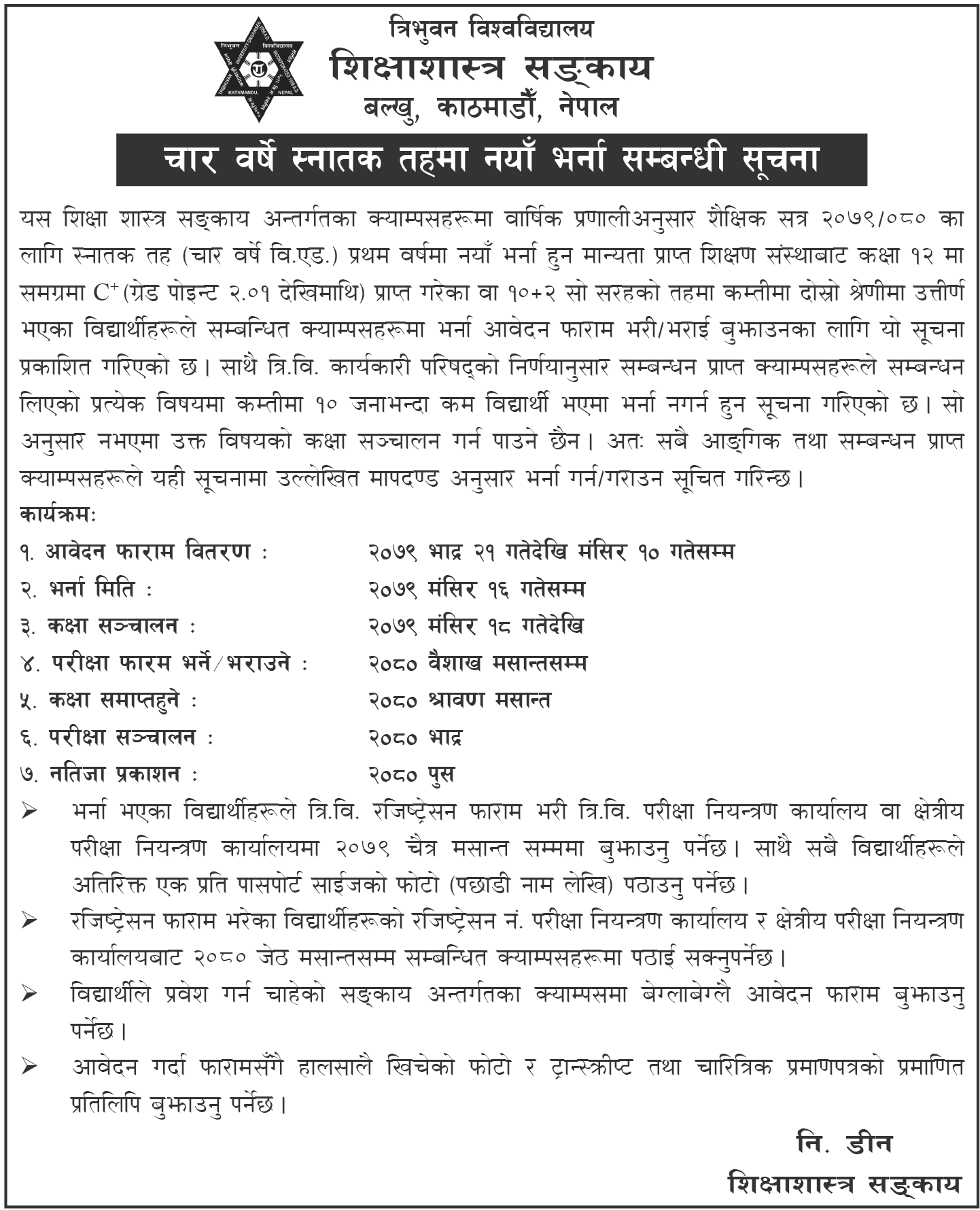 Admission Open
Tribhuvan University