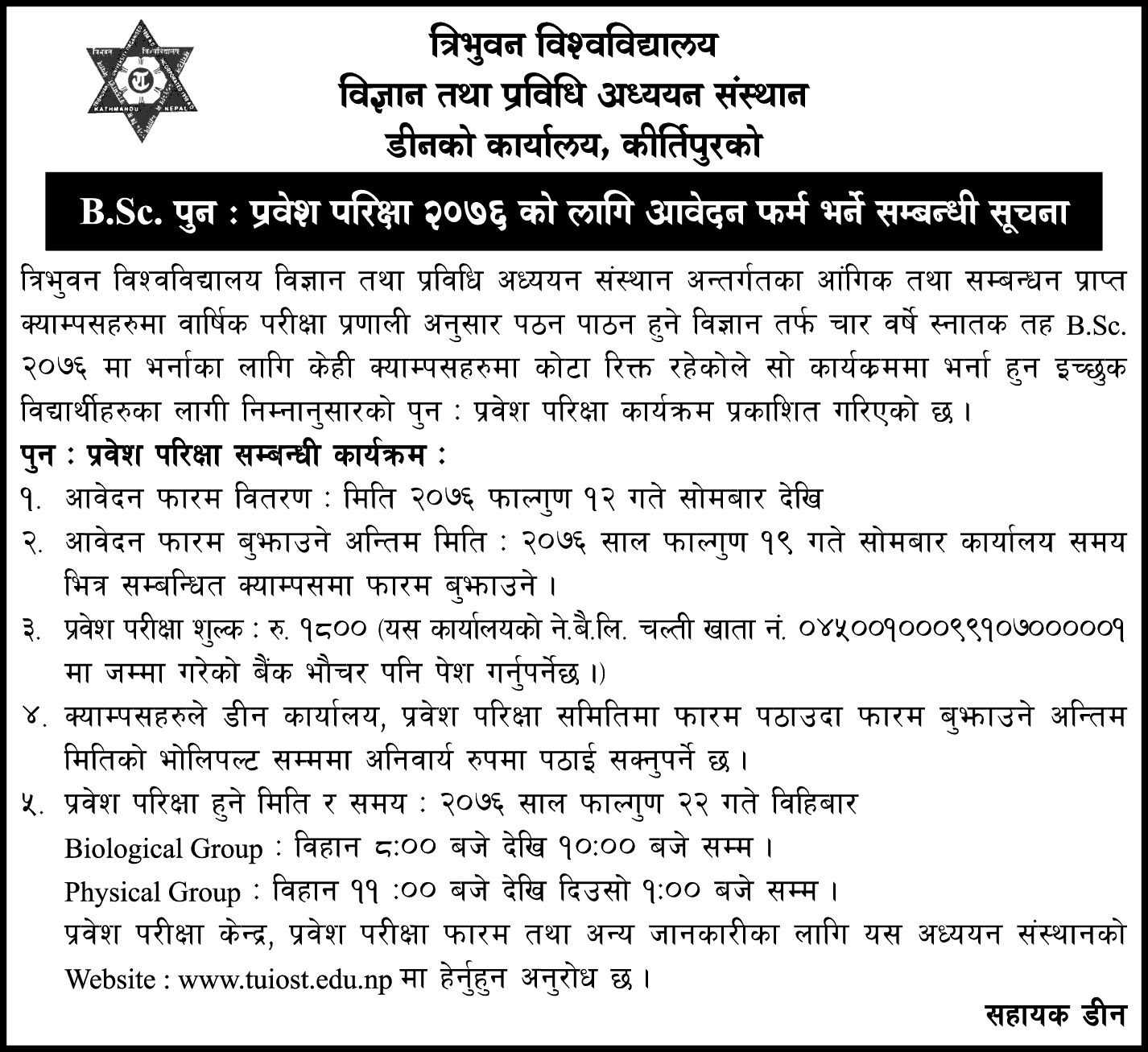 Tribhuvan University, Institute of Science and Technology, Dean's Office, Kirtipur
B.Sc. Notice on filling the application form for re-entrance exam 2076
Four-year Bachelor level B.Sc. in Science, which is offered on the basis of the annual examination system, on the campus of affiliated and affiliated campuses under Tribhuvan University Institute of Science and Technology. As the quota is vacant on some campuses for admission in 2076, the following re-entrance test program has been published for students wishing to enroll in the program.
Re-entrance Examination Program:
Application Form Distribution: Date from 2076/11/12 Monday
Last date for submitting application form: Submitting related campus from within office hours on Monday 2076 Falgun 22.
Entrance Exam Fee: Rs. 1800 (Bank Voucher deposited in the NBL Current Account No. 04500100099107000001 of this office must also be submitted.)
Campuses must submit the form to the Dean's Office, Admissions Test Committee, and submit it by the next day by the deadline for submitting the form.
Date and time of Entrance Test: Thursday, 2076/11/22
Biology Group: 8:00 am to 10:00 pm.
Physical Group: 11:00 am to 1:00 pm.
Request for the admission test center, admission test form, and other information is available at www.tuiost.edu.np.