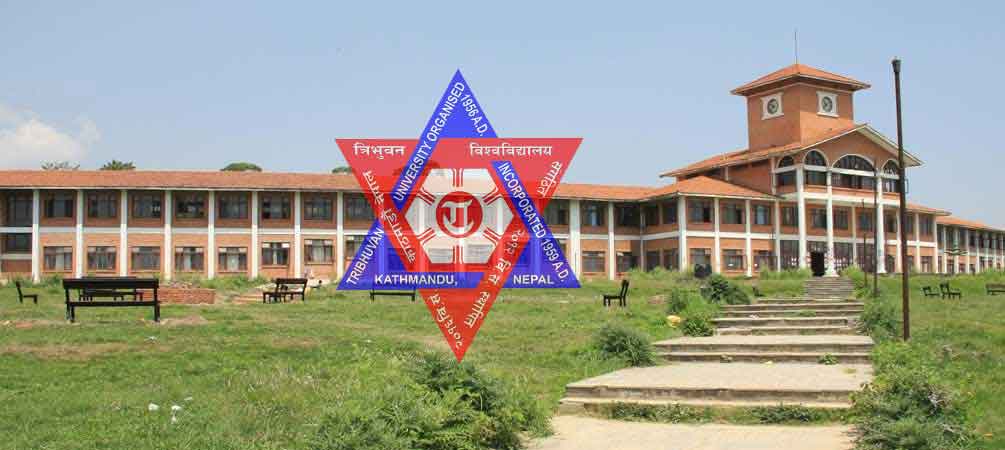 Tribhuvan University's New Bachelor's Program in Social Studies Education (BSSED) Admission Announcement
Tribhuvan University, a pillar of higher education in Nepal, is delighted to announce the launch of its brand-new Bachelor of Social Studies Education (BSSED) program. This initiative comes straight from the Faculty of Education, aiming to create the next generation of qualified Social Studies educators. If you've completed your class 12 with a CGPA of 2.1 or above, or achieved at least a second-class distinction, this opportunity is tailor-made for you.
Why Choose BSSED at Tribhuvan University?
Globally Recognized Faculty: Learn from a distinguished team of experts in the Faculty of Education.
Broad Campus Network: Choose from a range of constituent campuses including Mahendra Ratna Campus in Tahachal, Kathmandu, Sanothimi Campus in Bhaktapur, Prithvi Narayan Campus, Pokhara Kaski, Birendra Multiple Campus, Bharatpur Chitwan, and Mahendra Multiple Campus, Nepalgunj
Flexible Semester System: The program is structured across eight semesters, offering a comprehensive curriculum designed for in-depth learning.
Key Dates for Admission
Application Deadline: Complete your online application form by 15th Kartik 2080.
Entrance Exam: Scheduled for Friday, 24th Kartik 2080 at 1 pm.
Class Commencement: The academic session will begin on 10th Mangsir 2080.
How to Apply?
Visit the Campus: Identify the campus where you wish to enroll and visit it for detailed information.
Online Application: Submit your online application form before the closing date.
Prepare for the Exam: Arm yourself with the best resources to ace the entrance exam.
Confirmation: Upon passing the entrance, you will be notified about your admission status.
Eligibility Criteria
Must have a minimum CGPA of 2.1 in Class 12, or have passed Class 12 with at least a second-class distinction.
Attention All Applicants
The admission process is competitive, so ensure your online application is error-free and submitted before the deadline. Failure to meet the eligibility criteria or missing the application deadline will result in automatic disqualification.
For more details, please reach out to the Dean's Office at the Faculty of Education, Tribhuvan University, Balkhu, Kathmandu, Nepal.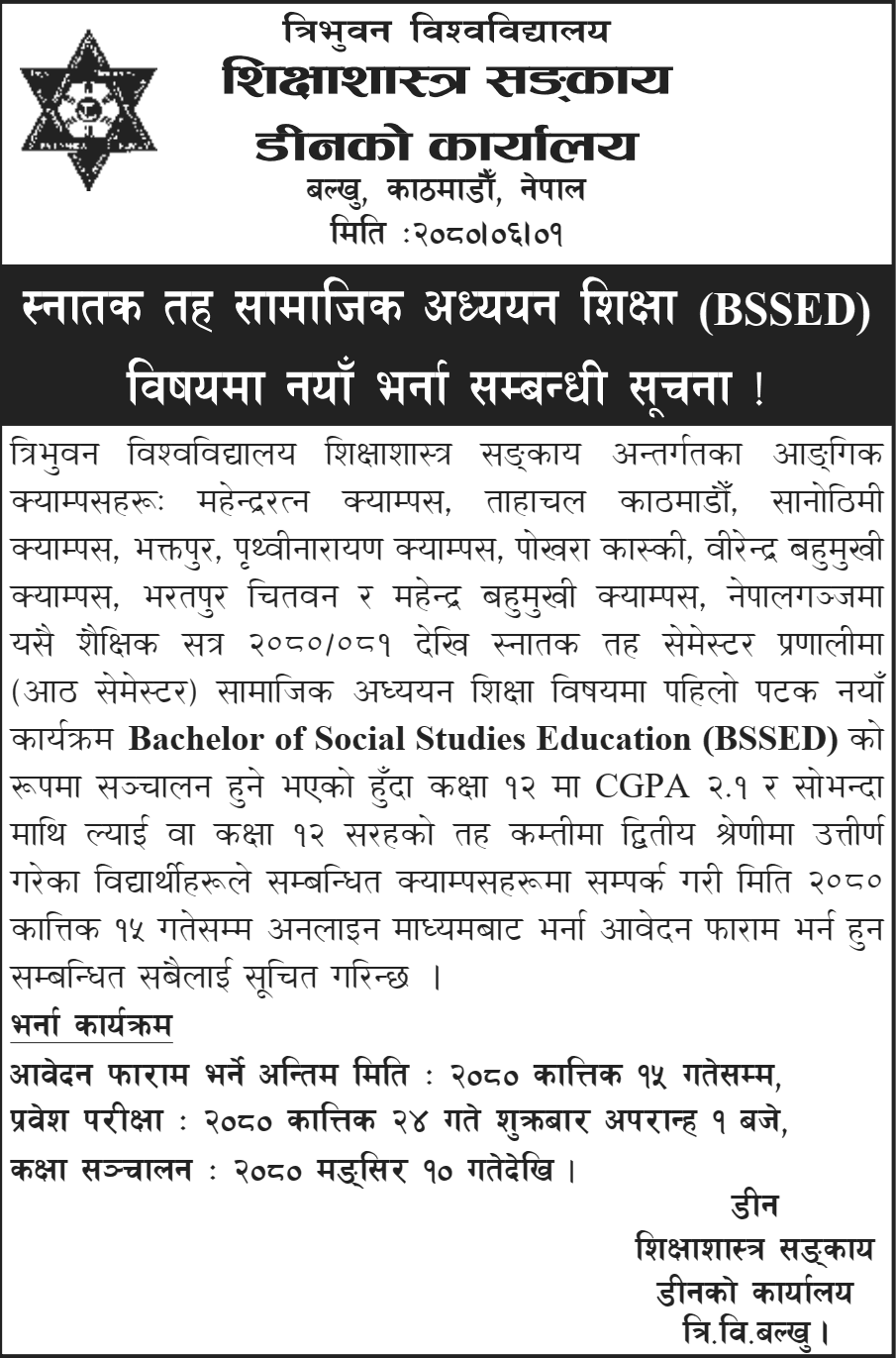 BBA Admission
Notice
Tribhuvan University