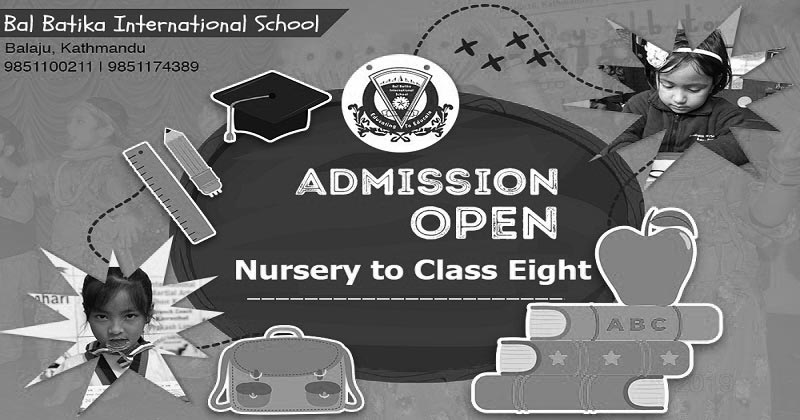 Bal Batika International School, one of the best Montessori-based Schools in Balaju announces Admission open in Nursery to Class Eight. We believe activeness in education, extra-curricular activities, involvement in social activities, and participation in exciting activities help students in creating an encouraged, confident and beautiful future for themselves.
Special Discounts
Limited Seats Only
Why Bal Batika International School?
Hygienic Food
Lots of ECA (Music, Dance, Taekwondo, Art & Crafts, Yoga and Meditation, Handwriting and many more)
Field Trips & Excursion related to different themes
Well-furnished and Child-friendly classrooms
CCTV Monitoring
CCA related to life skills & many more
We are dedicated to providing quality education and services for all-around development.
For more information:
Bal Batika International School
Bahinimarga, Balaju, Kathmandu
9851100211, 9851174389, 01-4363070