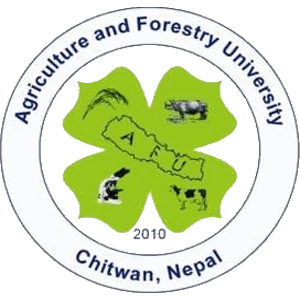 Agriculture and Forestry University (AFU), Faculty of Forestry, Hetauda Notice regarding admission of students in BSc Forestry: The new student admission form in BSc Forestry under forestry faculty can be filled online only till 12:00 pm on Sunday 2078-10-16. The entrance test will start on Saturday, 2078-10-22 at 11:00 AM. For detailed information, visit the website of this university: www.afu.edu.np/admission and contact on 057-523318 and 057-523248.
Eligibility Criteria:
Students with I. Sc. (Basic science) or 10+2 ( Science) with compulsory English, Physics, Mathematics, Chemistry, and Biology securing a minimum of 50% marks in aggregate from any recognized University or Board, or
Diploma in Forestry or Technical Certificate Level in Forestry, are eligible to apply for B. Sc. Forestry program.
Key Dates:
Online Application Open From 2078 Poush 24 (8th January 2022, Saturday)
Deadline to Application Till 2078 Magh 16, Midnight (30th January 2022, Sunday Midnight)
Entrance Date and Time: 2078 Magh 22, 11:00 AM, Saturday (5th February 2022, Saturday, 11:00 AM)