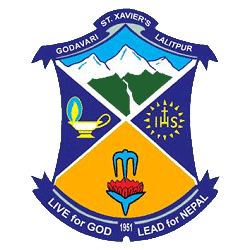 Class 1 (One) Admission Open at St. Xavier's School (Godavari) for 2021-22:
St. Xavier's school (Godavari-Satdobato) announces admission procedure for class 1 (One) for the academic year 2021-22.
Admission Criteria:
Candidates must be between 5 and 6 years, (Should not be below 5 or above 6 years) as of April 14 (Baishak 1) of the year of the admission application.
Candidates should have passed UKG.
Priority is given to the candidates who live within 10 km from the school (Godavari-Satdobato).
Required documents to be submitted with the form (Photocopies must be attested by parents):
Photocopy of the latest Mark sheet of UKG from the current school.
Photocopy of the Birth Certificate (Government) compulsory. No Change whatsoever will be accepted in the future in regards to a birth certificate.
Photocopy of the ID Card, If there is any sibling of the applicant.
Photocopy of the residential proof (Citizenship and Lalpurja of one's own house/or proof showing the relationship of the owner).
St. Xavier's School is NOT affiliated with any institutes and does not receive any form of donation for admission.
Form Distribution: 24 and 25 May 2021 (10 and 11 Jestha 2078 B.S.) (download from www.sxg.edu.np or collect from the School)
Form Submission: 25 and 26 May 2021 (11 and 12 Jestha 2078 B.S.) (in the School)