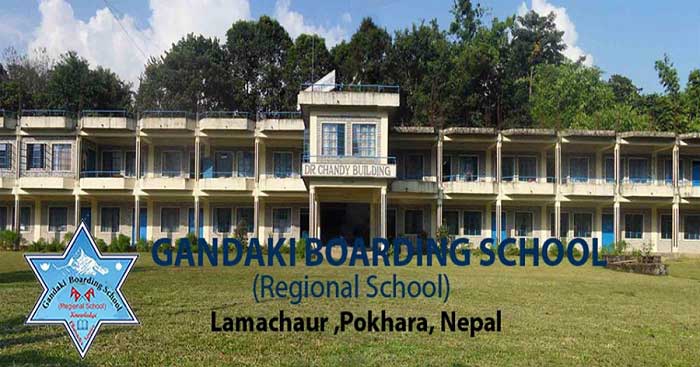 Gandaki Boarding School announces admission for class 11 and A-Level in Science Stream for the academic year 2078.
Eligibility:
Passed with minimum GPA 2.8 and individual GP 2.8 in English, C. Maths, and Science each in SEE Exam 2077.
Must have taken Optional Maths in SEE.
No. of available seats: 160
Entrance Exam will be on:
English, Mathematics (C. Maths and Opt. Maths), and Science (Physics, Chemistry, Biology)
Form distribution from Sunday 24th Shrawan 2078
Required documents:
Copy of the SEE grade sheet
Two copies of passport size photographs
Last date of form submission: Thursday, 28th Shrawan 2078
Entrance Exam - date and time: Friday, 29th Shrawan 2078
Merit scholarship will be awarded to the entrance exam toppers (condition applies).
GANDAKI BOARDING SCHOOL
National School
Lamachaur, Pokhara
Telephone: 061-440398,
Email: www.gbs.edu.np
NEB Class 11