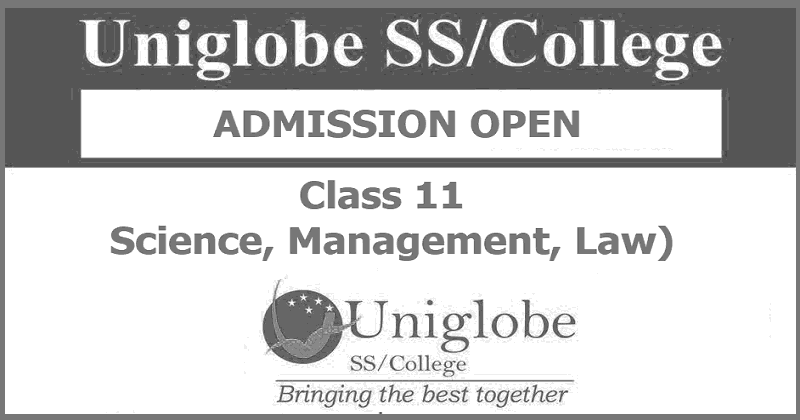 Uniglobe SS/ College is a global standard bench-mark institution in Nepal enjoying a reputation of being the first choice among students as an exclusive center for +2 studies in Science, Management, and Law. It has earned a distinct reputation for its oath to students' happiness and academic results.
Uniglobe graduates have been amongst the brilliant achievers in their chosen fields of Medical, Engineering, Science & Technology, CA, Entrepreneurship, Business Administration, and Law in and outside Nepal.
The entrance examination schedule:
Entrance Exam (Management & Law) Date: Shrawan 16, Monday
Entrance Exam (Science) Date: Shrawan 17, Tuesday
Venue: Uniglobe SS/College, Kamaladi, Kathmandu
Contact Details:
Uniglobe SS/College
Email: [email protected]
Kamaladi, Ganeshthan, Kathmandu.
Phone: 01-4251409, 01-4220722
Web www.uniglobecollege.edu np
Admission Open
NEB Class 11
NEB