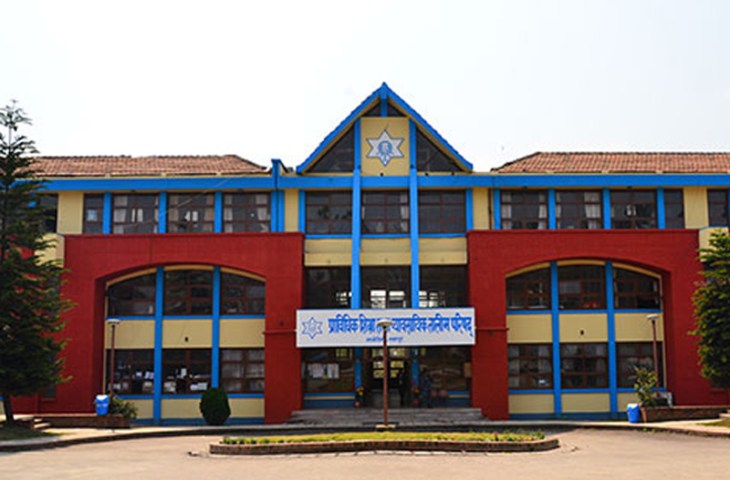 CTEVT Extends Deadline to Admission for Diploma, PCL and Pre-Diploma Level (Full Paying): Council for Technical Education and Vocational Training (CTEVT), Office of the Controller of Examinations, Sanothimi, of Bhaktapur Very important information regarding the extension of the deadline for filing the full-fee application form for the diploma and certificate / Pre-Diploma level entrance exam in the academic semester 2079-080
From the CTEVT Examination Control Office for the academic semester 2079/080, the Gorkhapatra National Daily dated 2079-04-12 dated 2079-04-12 regarding health programs at Diploma/Pre-Diploma level in the related/approved educational institutions of the council, partnership, TECS and private level. According to the information published on ctevtexam.org.np, the last date for filling the application form for full fee for diploma/certificate level/Pre-Diploma is set to Thursday 26-04-2079, due to the low number of applications received in the schools, it is requested to extend the deadline for filling the application form from the schools. since; The deadline for filling the application form has been extended according to the decision of the Technical Education and Vocational Training Council dated 26-04-2079 so that the last date will be maintained and all the conditions of the notice published on 2079-04-12 will be applied. This notice is published for the information of all concerned.
Details:
The last date for filling out the application form for Diploma/Certificate/Pre-Diploma/Pre-Diploma level with the full fee is till Thursday 2079-05-09.
The last date for payment of fees by the schools is Friday 5-10-2079 within office hours.
The concerned educational institutions have to submit the application forms filled by the examinees to the Web Based Online Integrated Training Management System (ITMS) provided by the Council, OEC by Saturday 5-11-2079. If the application form filled by the examinee is not submitted to Online ITMS within the specified date by the concerned educational institution, the application form will not be accepted and such examinee will not be included in the merit list. The relevant educational institution will be responsible for it.
Entrance Exam Date: 2079-05-17, Friday at 3:00 PM
Examination Centre: The examination centers for non-health professions will be published later in the relevant educational institutions and the examination center for health professions.
For the first time in the academic semester 2079/080, the educational institutions that fill the application form to run the PIE program approved by the council can get User and Password by sending the official letter of the office to [email protected] to fill the application form in ITMS. The principal's name, mobile number and email must be mentioned in the said letter.
This notice can also be viewed at www.ctevt.org.np.
(Notice published on 26-04-2079)

Admission Open
CTEVT