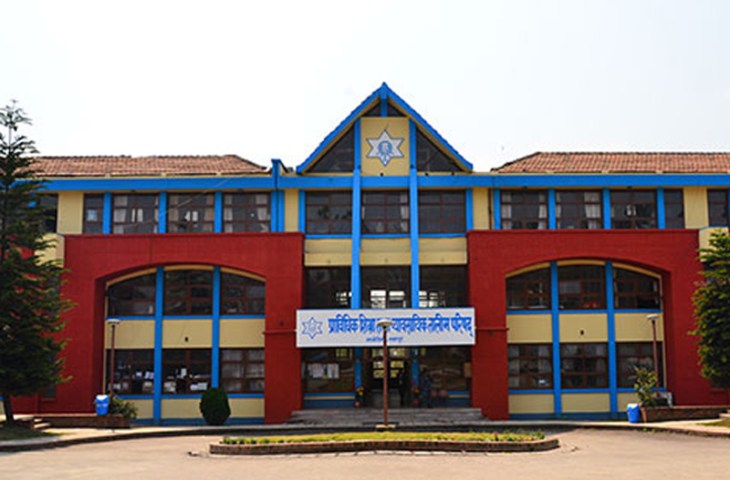 CTEVT Gandaki Pradesh Published Diploma and PCL Level Entrance Result 2079: Council for Technical Education and Vocational Training (CTEVT), Gandaki Provincial Office, Pokhara urgent notice regarding the publication of results of new admissions for diploma/certificate level full fee
Council of Technical Education and Vocational Training (CTEVT), Examination Control Office, Sanothimi, Bhaktapur dated 2079-04-12 and 2079-05-08 published in Gorkhapatra National Daily for the full fee of diploma/certificate level program in the academic session 2079/080. The results of the examinees who participated in the entrance examination taken on 2079-05-17 for admission to various programs of the health group in the educational institutions within the Gandaki Province are based on the order of merit according to the guidelines for conducting diploma and certificate level entrance examinations, scholarship distribution and admissions issued by the Examination Control Office 2079 and notification. has been published.
The recommended successful candidates (within 10 days) are advised to contact the relevant educational institution with their admit card, educational qualification certificate, citizenship or birth certificate, and target category certificate if recommended in the target category quota within the office hours of 2079-06-05.
The relevant educational institutions are also requested to make admission based on the certificates submitted by the applicant based on this information.
If the recommended main candidate does not come for admission within the specified date, the alternate will be given a period of 7 days (up to the office hours of 2079-06-12) to publish a notice and if there are no vacancies even within the period of the said notice, the number of vacant seats will be clearly disclosed. In order to send to the office and inform the examinees on the pass list, the diploma and certificate level entrance examination issued by the examination control office, and to enroll students by adopting the methods and procedures provided in section (25) of the guidelines for scholarship distribution and admission 2079. All educational institutions are informed. In addition, it is also informed that the answer sheets, which cannot be followed by the instructions given in the answer sheet, have been canceled.
Notice date published for the first time: 2079-05-27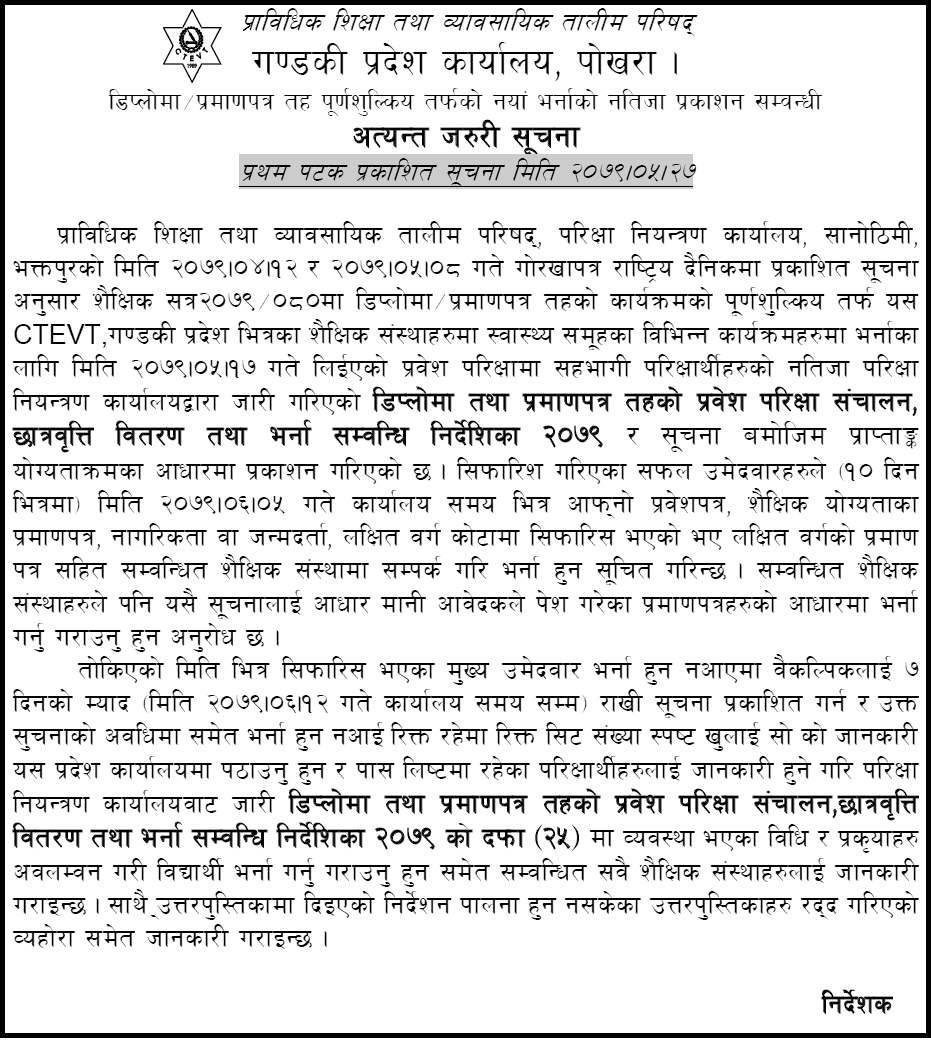 Entrance Result
CTEVT Result
CTEVT
Gandaki Pradesh