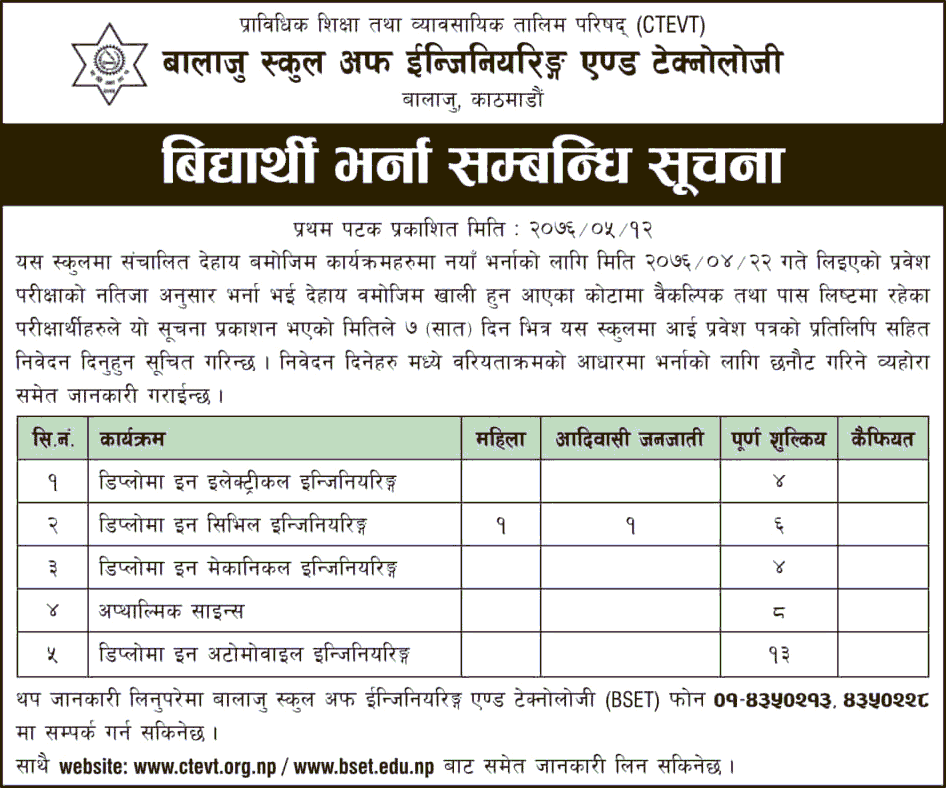 Council for Technical Education and Vocational Training(CTEVT), Balaju School of Engineering and Technology, Balaju, Kathmandu.
According to the result of the entrance test conducted on 2076/4/22, the admission test on the following activities conducted by this school, the candidates in the alternate and pass list in the quota that have been admitted as per the following: You will be prompted to submit a copy of the letter. The applicants will also be informed about the selection of admissions on the basis of preference.
Diploma in Electrical Engineering 4

Diploma in Civil Engineering -6

Diploma in Mechanical Engineering -4

Ophthalmic Science -8

Diploma in Automobile Engineering – 13
Balaju School of Engineering and Technology (BSET) Phone + 977-1-4340213, + 977-1-4340228 can be contacted if you need further information.
You can also get information from the website: www.ctevt.org.np / www.bset.edu.np.
First published on 2076/05/12