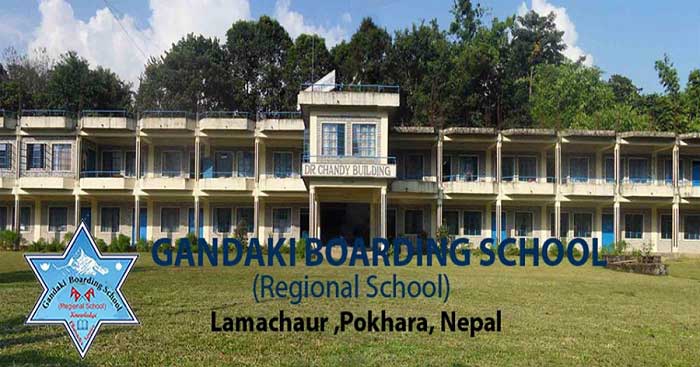 Gandaki Boarding School Admission Open for Class 11 and A-Level in Science: Gandaki Boarding School announces admissions for class 11 and A-Level in Science subjects for the academic year 2079.
Eligibility:
Passed with a minimum GPA of 2.8 and individual GP 2.8 in English, C. Maths, and Science each in SEE Exam 2078.
Must have taken Optional Maths in SEE for Maths/Computer group
The entrance Exam will be on English, Mathematics (Compulsory Maths and Optional Maths), and Science (Physics, Chemistry, Biology)
Form distribution from Thursday 12th Shrawan 2079
Required documents:
Copy of the SEE grade sheet
Two copies of passport-size photographs
Last date of form submission: Tuesday, 17th Shrawan 2079
Entrance Exam date and time: Wednesday, 18th Shrawan 2079 at 8:00 a.m.
The Entrance Form will be distributed on Saturday also.
Merit scholarship will be awarded to the entrance exam toppers (condition applies).
GANDAKI BOARDING SCHOOL
(National SCHOOL), Lamachaur, Pokhara
Telephone: 061-443398, 443414
Email: [email protected]
Website: www.gbs.edu.np
Admission Open
NEB Class 11