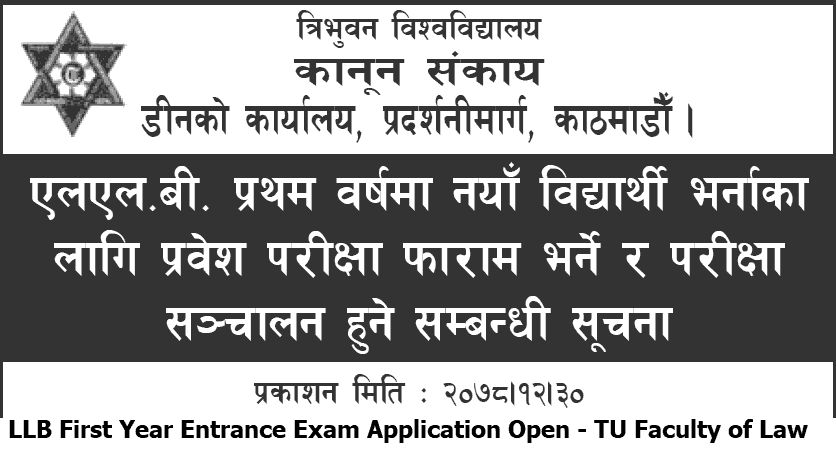 Tribhuvan University, Faculty of Law, Dean's Office, Exhibition Road, Kathmandu Notice regarding filling up of entrance examination form and conducting of examination for admission of new students in LLB first year
This information has been published by the Faculty of Law, Tribhuvan University for all concerned who have reached the qualification to be included in the entrance examination for the admission of new students in the first year of graduation level LLB in the annual system for the academic session 2077/78.
Details:
Application Form Distribution and Registration: From Sunday 2079-01-04 to Wednesday 2079-02-04.
Application Form Availability and Submission Location: Undergraduate level LLB reading campuses under this faculty.
Entrance Examination Form and Examination Fee: Rs. 1,200.
Minimum Educational Qualification: Must have graduated from Tribhuvan University recognized educational institution.
Entrance Exam Date: Saturday 2079-02-21.
Exam Time: 11:00 a.m. to 2:00 p.m.
Examination Center: As prescribed by the respective campuses.
Details of the re-examination can also be found on the information board of this office or on the website www.fol.edu.np.
Dean Law Faculty, Dean's Office
Publication Date: 2078-12-30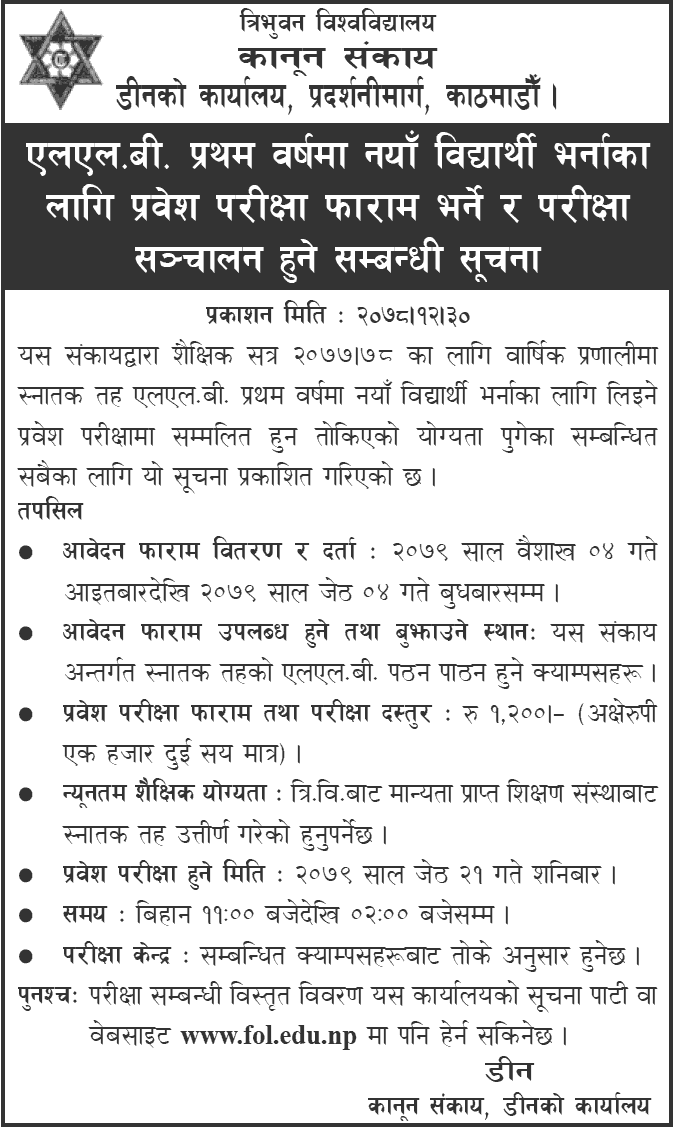 Entrance Exam