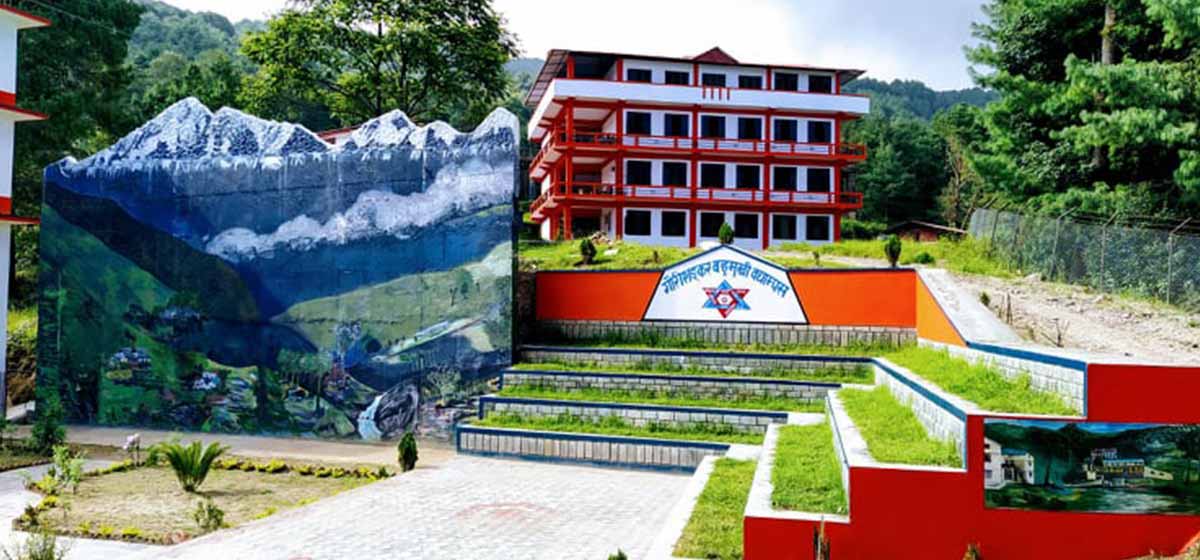 Master of Business Studies (MBS) in the Faculty of Management from Bhadra will be conducted at Gaurishankar Multiple Campus in Dolakha district.
A year ago, Tribhuvan University allowed 23 community campuses of the country, including Gaurishankar, to offer postgraduate level (MBS) in the Faculty of Management, and the subject is being taught at the Gaurishankar Campus in Charikot for a master's degree.
Stakeholders in the education sector of the district expect that many students, including managers and employees of banks and financial institutions and cooperatives, accountants working in government and non-government offices, who could not go to the capital to study MBS after passing BBS, will benefit from MBS in the district.
A meeting of the executive council of Tribhuvan University held last year has given permission to teach MBS. Immediately after the decision of permission, the campus management committee has responded that it has crossed an important step in the development of the education sector in Dolakha. Board member Govind Narayan Manandhar said that the students were happy with the long-awaited decision of MBS faculty to study in the district. "Currently, most of the students studying at the undergraduate level choose BBS," he said, "but after finishing BBS, they had to go to the capital to study MBS, which has been removed."
BBS is being taught at Gaurishankar, Charikot Campus, and Jiri Campus in Dolakha. According to Manandhar, this faculty is not available even on the campuses of neighboring Ramechhap and Sindhupalchok districts. The campus management committee expects students to come to study as well.
Gaurishankar Multiple Campus has informed that under MBS, subjects like Marketing, Economics, Accounting, Finance, etc. will be studied.
All those who pass the entrance exam conducted by Tribhuvan University will be admitted. The campus is preparing to run postgraduate classes in the evenings. Preparations are being made to conduct the class from 4 pm to 7 pm.
Along with MBS, postgraduate (M.Ed) of the Faculty of Education is also being taught in Gaurishankar. Major Nepali, English, Educational Planning, and Management are taught in the Faculty of Education. The campus is also seeking permission for a Master of Sociology (MA Sociology) faculty under the Faculty of Humanities.
At the undergraduate level, humanities, education, and management are being taught in all the three faculties at Gaurishankar Campus. Similarly, classes 11 and 12 are also taught. According to Assistant Campus Chief Subash Rimal, 1,100 students study on the campus annually and 30 teachers and professors teach.