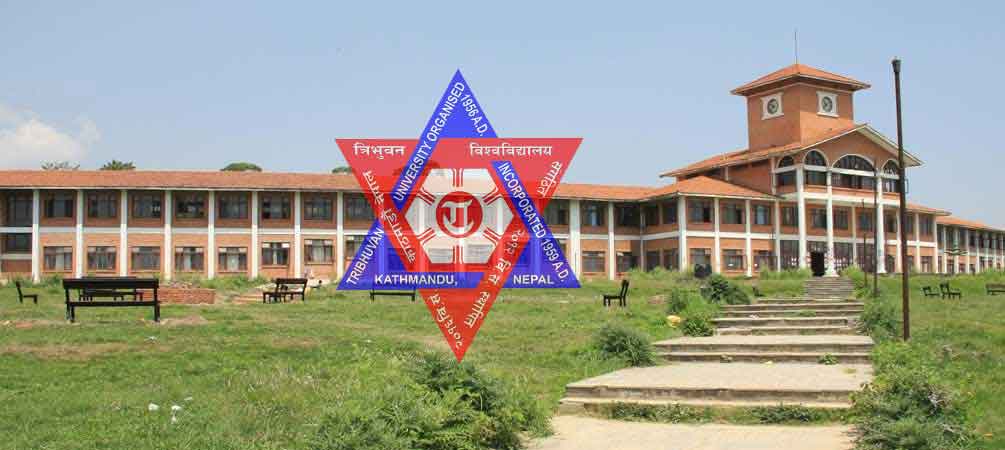 MPhil in Public Administration Admission Deadline Extends from TU CDPA: Tribhuvan University, Central Department of Public Administration (TU CDPA), Balkhu, Kathmandu Notification regarding new admissions in MPhil in Public Administration.
Application for new admission for the academic year 079/0-80 (twelfth batch) in the Mphil (Master of Philosophy in Public Administration) subject running in this public administration central department for students who have passed at least second division at the master level. Due to the general election on 2079-8-4, the deadline for applying has been extended to 20-79-08-20 with the aim that interested competitive students who are interested in pursuing higher education in public administration should not be deprived of this opportunity.
For detailed information, all concerned are informed to contact the Central Department of Public Administration with prior notice or at www.cdpa.edu.np or during office hours.
Contact phone: 01-4571192, 01-4673011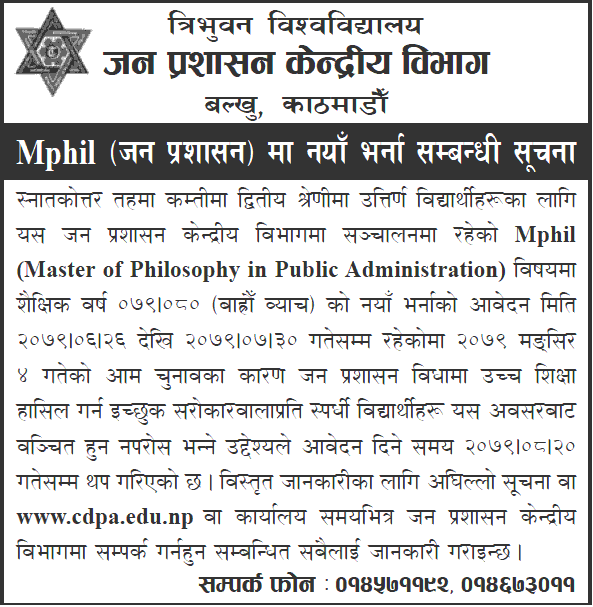 MPhil
Admission Open
Entrance Exam