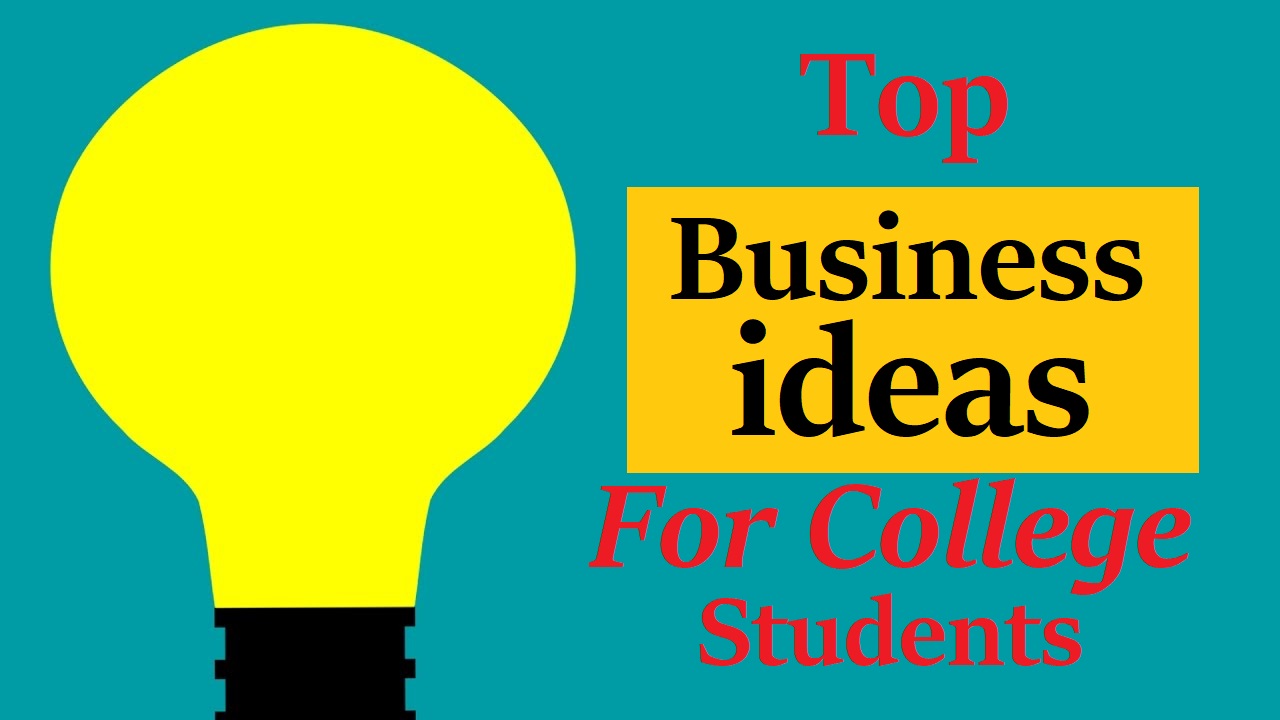 Apart from popularity among the youth, what is common among Facebook and Twitter is that both these social media platforms were founded by college students. The college can be considered an important place to start the startup business because here you are identified with the maximum number of people in the same age group. Your friends and acquaintances can be your best customers due to their availability and you can easily take your feedback. But in the initial stage, the situation of confusion can arise in which area you should start a startup. As a solution to your problem, we are trying to tell you about certain areas. Following are business ideas for students in college, a side business for students, and business ideas for high school students.
1. Creating a Customized Card:
Creating a customized card is a business that you can start at college. Due to its nature, it will always be beneficial. Birthdays and anniversaries are some such incidents that come every year and you can take advantage of this opportunity to make good money during this time. You can make some loyal customers in your college by making special cards on Valentine's Day, Friendship Day, Birthday, Christmas etc. If your card is liked by people, it is a hundred percent chance that your fellow friends will stay with you for a long time as a customer.
2. Starting a baking business:
If you like to cook and feed others, then you can adopt it as a profession. In the future, it may prove to be a great business for you. If once you are able to do profitable business during your college, then you can further increase your business by taking contracts for public opportunities such as birthdays, marriage expenses etc. The beginning of baking business does not require a lot of money and the essential substances cannot be bought together in very high quantities. If you do good marketing and keep the good quality stuff, then this business will definitely prove useful to you.
3. Tuition:
You can be a tutor to teach your junior and children for additional income. Knowing the right way to become known and educated, you can adopt it as a business when you get out of college. A lot of people adopt tuition as a business and do not pay any attention to any other business and make good earnings by moving forward in this field. Nowadays, coaching classes are becoming an important tool for education. The foundation of this business can be kept in the college itself.
4. Wedding Planner:
Wedding Planner has an important role in a wedding ceremony and it is popular as a business. Nowadays it has become a major business. It can be adopted in the future in college by planning such a business. Together with your friends, you can create a creative team and with the help of them, you can work as a small wedding planner. Gradually, after trying in this direction you will be able to take orders for big weddings. Today, people are eager to spend a lot on the occasion of marriage to maintain status. You can take advantage of this trend and adopt it as a true business.
5. Cloth Designing:
Cloth designing is usually a concept blog related to fashion blogging in college. Many children have become popular fashion bloggers using Instagram and now work for online fashion stores and other portals. Apart from full knowledge of social media and contact with more and more people for this business, there is a lot of need to be strong will and motivation to be constantly vibrant.
6. Event Photographers:
This is not a business but it can be started as a start-up business from college days. You can easily do 2-3 events in one week. You can also do some more events during summer or winter vacations. During this study, you will be able to identify with such public events through mouth publicity, which will further help in increasing it in the form of business. There is a huge opportunity in this field, it is necessary to identify them correctly and adopt them.
7. Creating a Social Networking Site:
It is true that the presence of sites like Facebook and Twitter is difficult to identify in this area, but this does not mean that you cannot succeed in making such a platform for yourself. With the help of proper advertising, you can get the broad popularity of your college platform created by you. Through this, you can prepare a common platform for the student and the teacher in the college.
8. Buying and selling:
Although nothing can be said about the sustainability in this business for a long time, during college, good income can be done through this business. You can buy wholesale goods from the wholesale market and things related to decoration or fashion and can sell it at your college at a reasonable price. Keep your items priced lower than the market value. This will inspire students to buy your things. Talking to college students, you can earn the desired amount by selling their needs and demand items. Once you become proficient in this art, you can take it forward in the future too.
The feeling of being financially independent by starting up your startup in college days is really a pleasant feeling. You can use this money to increase your business and make plans for your future. You will be able to reduce your financial burden by paying your tuition fees with this money.
You Must Also Read: