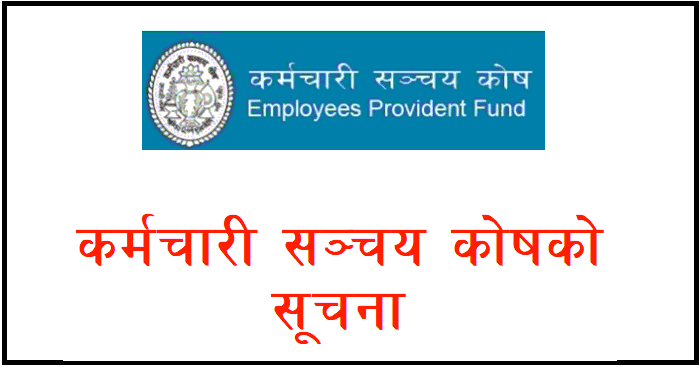 Karmachari Sanchaya Kosh Exam Center Notice for Various Posts: Guidelines and Instructions
Exam Center Program for Various Positions and Services: Karmachari Sanchaya Kosh (Employee Provident Fund - EPF) has announced the examination center program for Internal Competition, Open, and inclusive competitive written examinations for various posts. The examination will be held for the following positions:
Chief Manager (Administrative Service)
Senior Manager (Administrative Service)
Deputy Manager (Computer Engineering Service)
Deputy Manager (Financial Analyst)
Sub Engineer (Technical, Engineering Service)
Manager (Administrative Service)
Assistant Manager (Administrative Service)
Deputy Manager (Administrative Service)
Covid-19 Special Exam Center: There will be a special examination center for candidates infected with Covid-19. It is mandatory to inform the Employee Welfare Fund at least 3 hours before the examination commencement.
Guidelines and Instructions for Candidates:
Candidates requiring an assistant writer must apply to the office in accordance with rule 68 (1) of the Public Service Commission Regulations, 2079, attaching documents with the reasons and proofs for requesting an assistant writer.
Candidates without an admit card will not be admitted to the examination hall. They must arrive at the examination hall at least 1 hour before the commencement of the examination with the admit card and their citizenship or any identity card issued by the government of Nepal.
While answering objective multiple-choice questions, only answers written in capital letters A, B, C, D will be recognized.
Bags, mobile phones, calculators, and other electronic devices are prohibited in the examination hall.
If there is an unexpected holiday on the day of the examination, the examination will not be postponed as per the schedule without prior notice from the Commission.
Before entering the examination center, the candidate should arrange at least a mask, sanitizer, and drinking water for themselves.
Candidates should maintain physical distance from each other while entering and leaving the examination center without crowding.
Candidates should carefully read and understand the guidelines and instructions provided by Karmachari Sanchaya Kosh regarding the examination center program for various posts. Adhering to these guidelines and instructions will help them appear for the exam without any hassles.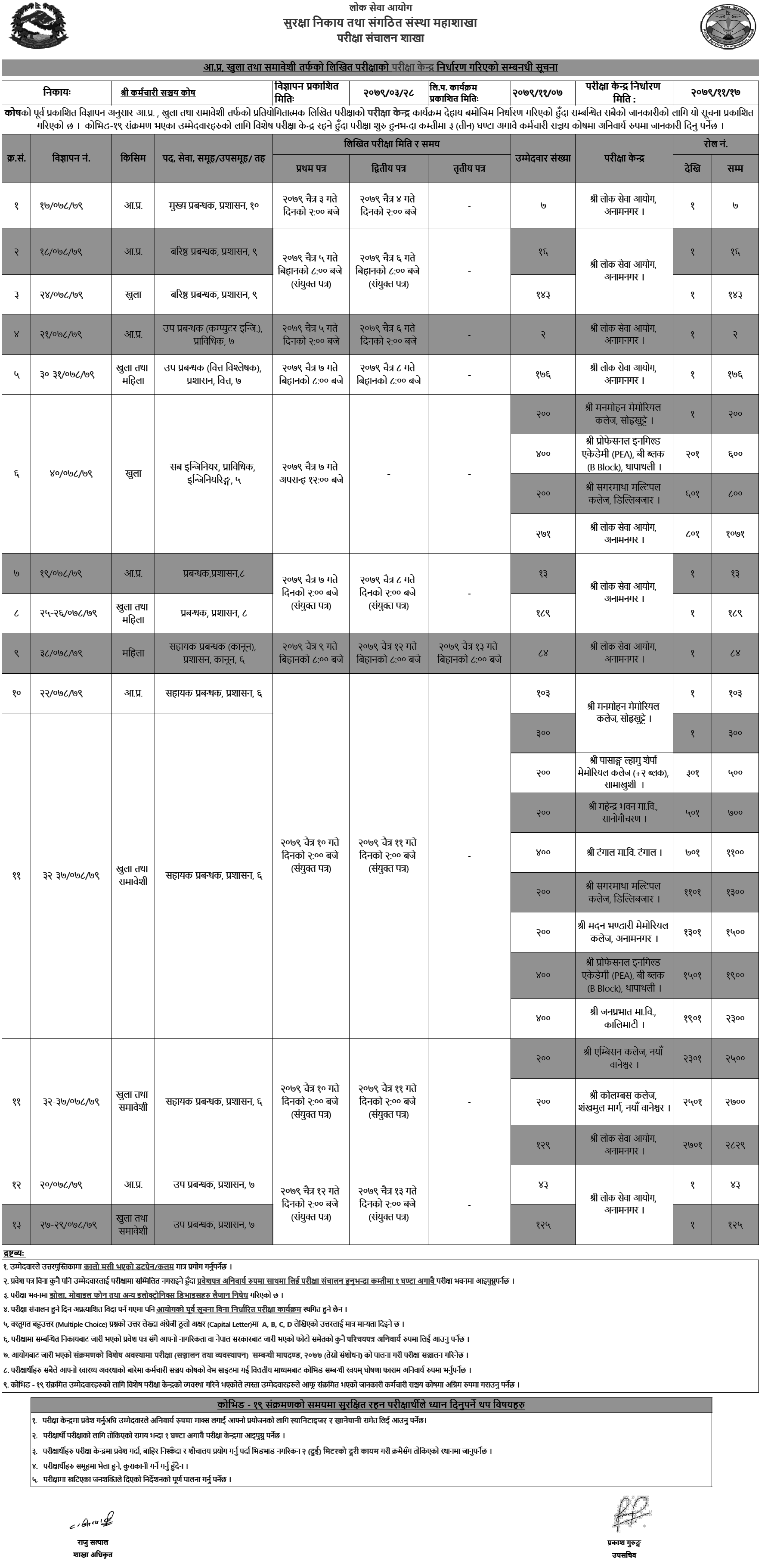 Notice
Exam Center