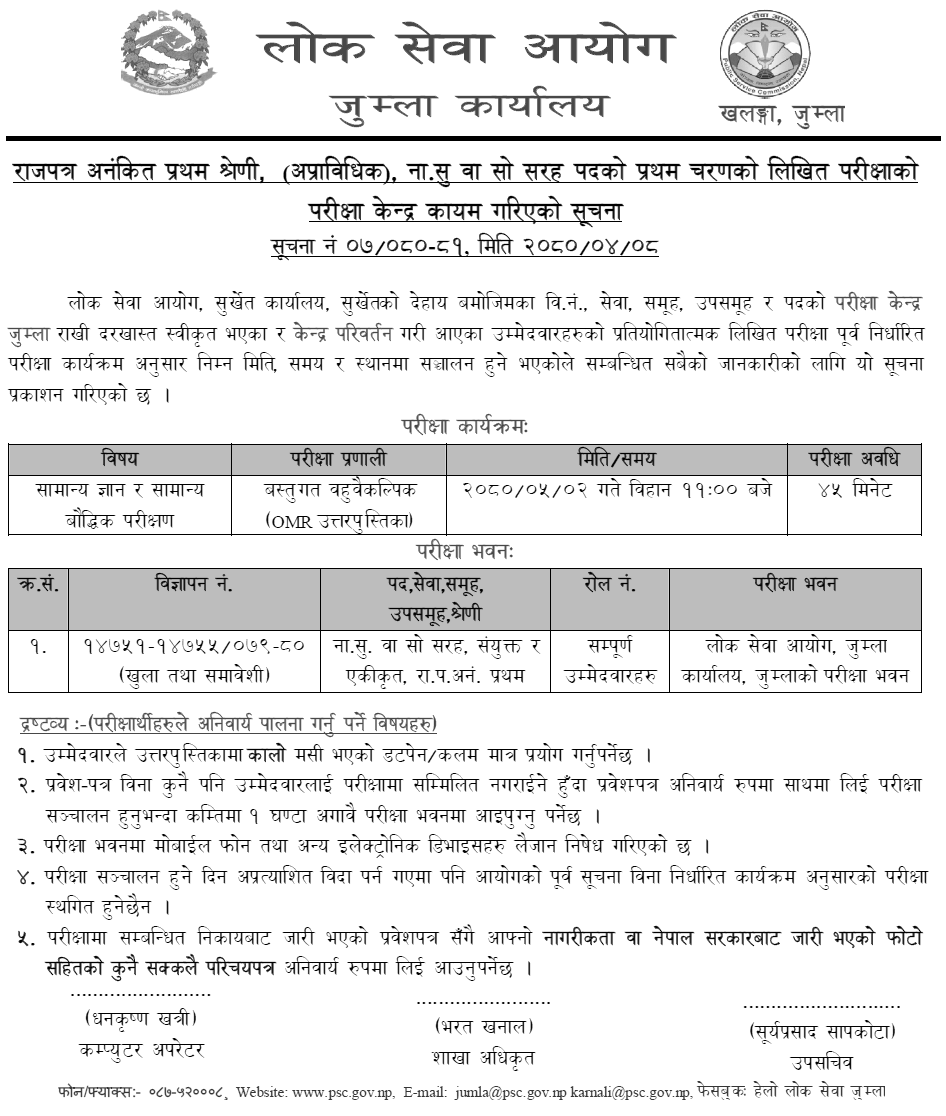 Public Service Commission (PSC) Jumla Office Published Nayab Subba First Phase Examination Center
The Jumla Office of the Public Service Commission (PSC) is excited to announce the commencement of the first stage written examination for the role of Nayab Subba. This examination is designed for those aspiring to secure non-technical positions of equivalent rank. Here is an all-inclusive guide to help you sail through the examination process successfully.
A Glimpse into the Examination Details
Advertisement No.: 14751-14755/2079-80 (Open and Inclusive)
Position: Nayab Subba
Paper: General Knowledge & General Mental Ability Test
Format: Objective (Multiple Choice Questions)
Date and Time: 2080/05/02 at 11:00 AM
Duration: 45 Minutes
Location: Diverse venues in Jumla
Essential Instructions for Candidates
The Jumla PSC's Nayab Subba examination will run as planned, barring any official changes from the Commission. Here's a checklist of the important guidelines every candidate should be aware of:
Black ink is a requirement for the examination - keep this in mind when preparing your stationery.
Cross-center candidates are not permitted to sit for the examination in Jumla - ensure your registration is in the correct examination center.
Remember, bringing bags, mobile phones, calculators, and other electronic gadgets into the examination hall is strictly prohibited.
Don't forget to bring your admit card and a government-issued photo ID - make sure to reach the examination center at least an hour ahead of time.
COVID-19 Safety Measures for Candidates
In the face of the ongoing COVID-19 pandemic, it's critical to uphold the following safety protocols for everyone's health:
Come prepared with your own masks, sanitizers, and drinking water.
Always maintain social distancing within the examination center.
Compliance with all instructions provided by the examination personnel is mandatory.
Avoid crowding at all costs, particularly in common areas like restrooms.
COVID-19 positive candidates should notify the authorities in advance for special examination arrangements.
We encourage candidates to adhere to these guidelines to ensure a smooth and safe examination experience.
For additional questions or clarifications, please contact the Jumla Office or visit our official website at www.psc.gov.np. You can also reach us via email at [email protected] / [email protected] and Phone and Fax No.: 087-520008.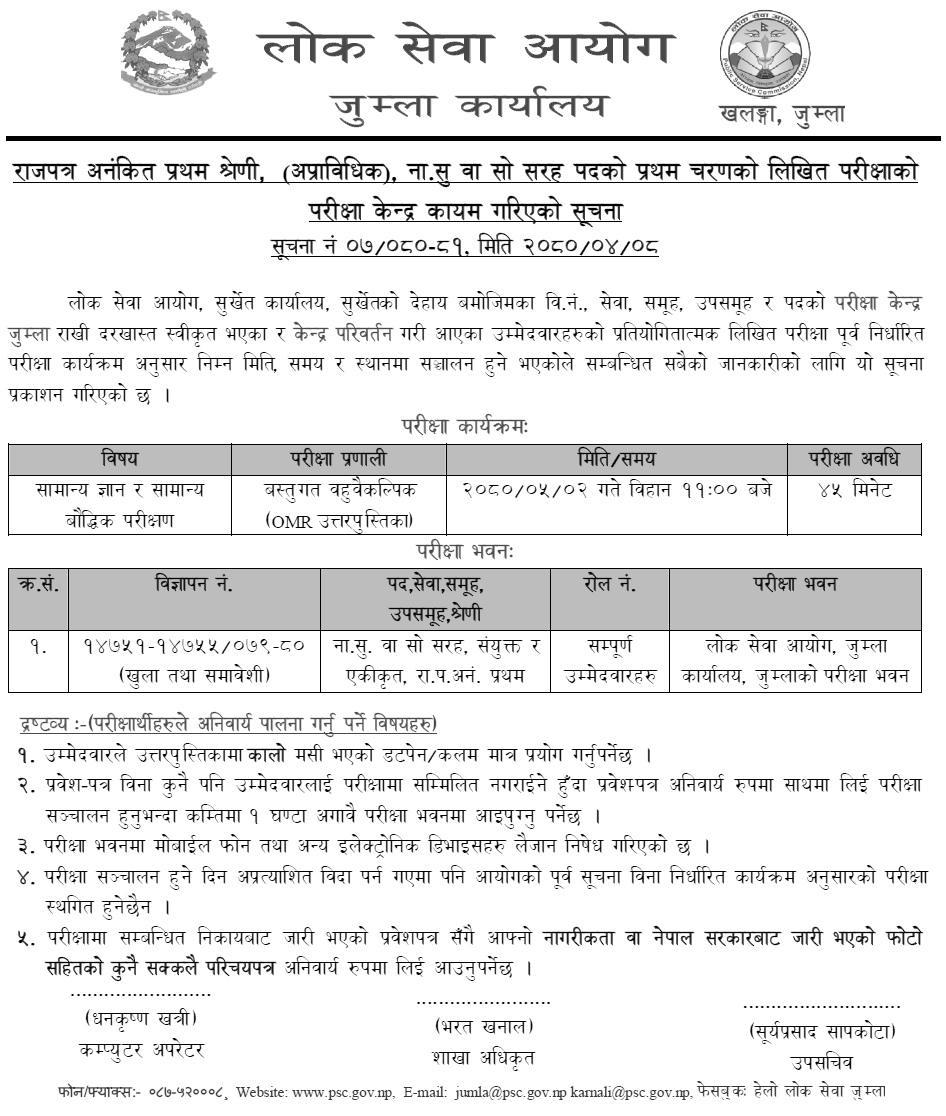 Nayab Subba
Exam Center
Jumla
Lok Sewa Aayog Exam
Lok Sewa Aayog