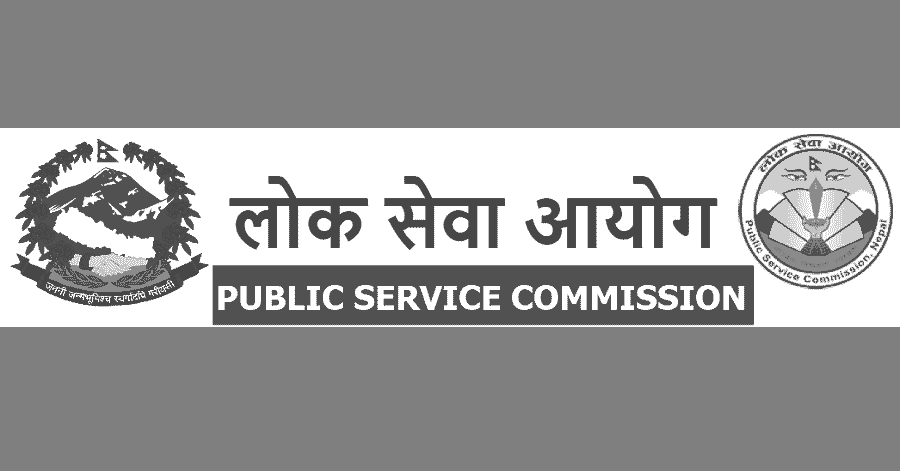 Public Service Commission, Kathmandu: Important Examination Notice
For those applying for the National Human Rights Service, Assistant First Class (Non-Technical) Nayab Subba, and Accountant, the Public Service Commission in Kathmandu has recently published a crucial notice. This is based on Advertisement No. 11908-11912 / 079-80, emphasizing both open and inclusive categories.
Scheduled Examination Dates and Time:
Details pertaining to the examination's timing and dates for candidates who have had their applications approved by the Kathmandu Examination Center are mentioned in this notice.
Assistant Writer Requirement:
Candidates in need of an assistant writer are asked to provide a formal application to this office. This should be done 10 days prior to the examination, aligning with rule 68 (1) of the Public Service Commission Regulations, 2079. This application should also attach pertinent documents explaining the reasons and evidence for the need of an assistant writer.
Essential Examination Guidelines:
Strict adherence to the following guidelines is imperative for all candidates:
Guidelines - Part 1:
The exam will proceed as scheduled and will only be postponed with prior notice from the Commission.
Ink Usage: Black ink is mandatory for the exam.
Exclusive Participation: Only those approved by the Kathmandu examination center will be allowed to partake in the exam.
Prohibited Items: Bags, mobile phones, smart watches, and other electronic devices are strictly not allowed inside the examination hall.
Admit Card Compliance: No candidate will be allowed entry without an admit card. Please ensure you arrive at least 1 hour in advance with your admit card.
Required Identification: Bring your admit card and either your citizenship or a government-issued identity card containing your photograph.
Guidelines - Part 2 (Health & Safety):
Due to prevailing health concerns, all candidates must bring their own masks, sanitizers, and drinking water.
Special Arrangements for Covid-19 Affected Candidates: A distinct center will be available for candidates tested positive for Covid-19. If affected, inform the office through the provided phone numbers: 01-4771982, 9851129777, or 9843375223 well in advance.
Lastly, note the Written Examination Building Notification No. 60/080-81, dated 2080/06/10 for more details.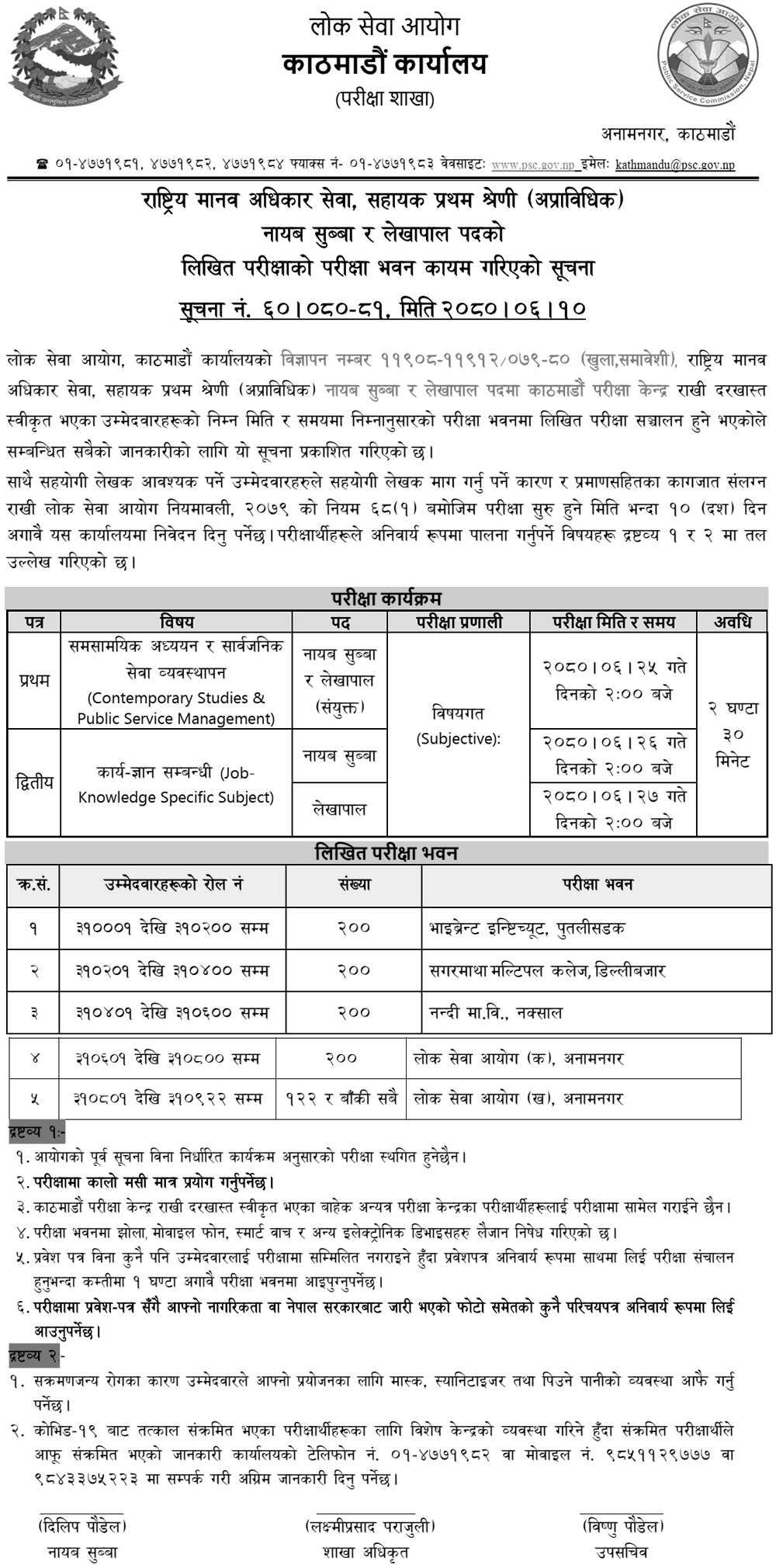 Nayab Subba
Exam Center
Kathmandu
Lok Sewa Aayog Exam
Lok Sewa Aayog