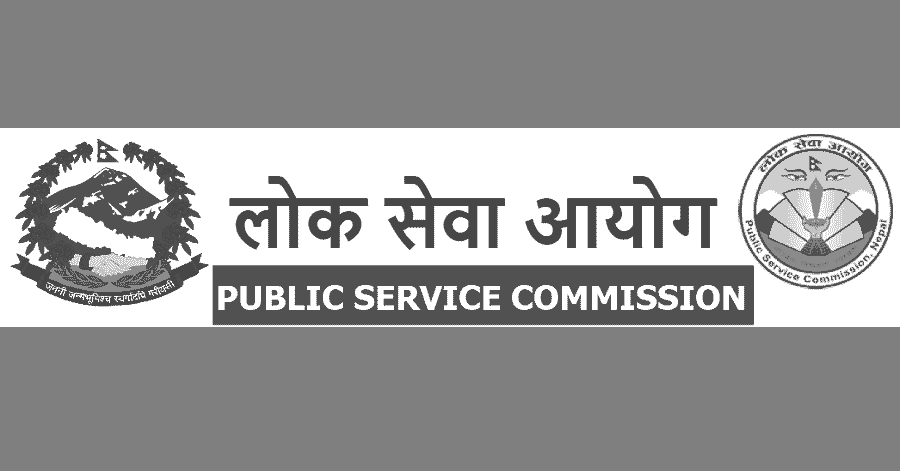 Public Service Commission Announces Examination Center Establishment
The Central Office of the Public Service Commission, under Advertisement No. 16699-16705/079-80 (Open/Inclusive), has announced the establishment of the first stage examination hall for candidates applying for the Gazetted Third Class (Non-Technical), Section Officer (Sakha Adhikrit), or equivalent posts. The centers are located in multiple locations, including Pokhara, Jumla, and Mahendranagar.
Essential Information for Candidates
All applicants for these public service positions need to be aware of the following guidelines:
Examination Schedule: Candidates should refer to the previously announced schedule. The examination will continue as planned even in case of an unexpected holiday.
Admit Card: No entry will be permitted without an admit card.
Arrival Time: It's expected that candidates arrive at the examination center at least an hour before the examination.
Prohibited Items: Mobile phones and calculators are not allowed inside the exam hall. Only black ink pens are permitted; lead pens are prohibited.
Required Documents: Applicants must bring their Nepali citizenship certificate or other government-issued ID with a photo.
Special Instructions for the Transition Period
During this transition period, extra safety protocols have been enforced:
Face Masks: These are mandatory for entry into the examination center. Candidates must also bring their own sanitizers and drinking water.
Social Distancing: A physical distance of two meters must be maintained at all times.
Compliance with Staff: All instructions given by the examination staff must be followed without exceptions.
Special Arrangements for Covid-19 Positive Candidates
For those candidates who have tested positive for Covid-19, separate examination centers will be arranged. These candidates must inform the office about their situation via:
Candidates requiring assistant writers should submit an application to the office at least 10 days before the exam commences, providing valid reasons and proof for their request, following Rule 68 (1) of the Public Service Commission, 2079.
The Central Office of the Public Service Commission emphasizes the importance of these guidelines and expects candidates to strictly adhere to them, ensuring a smooth, safe, and efficient examination process.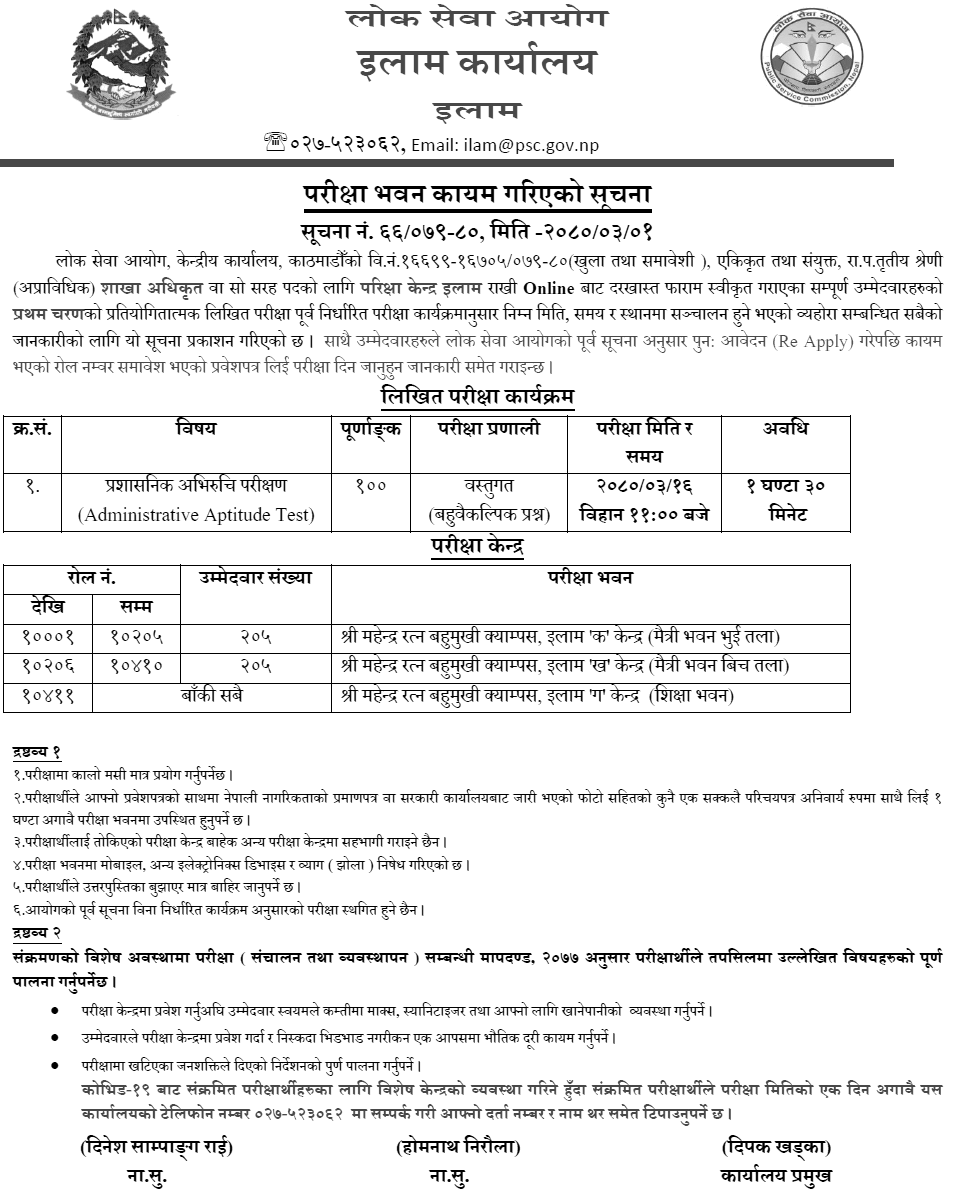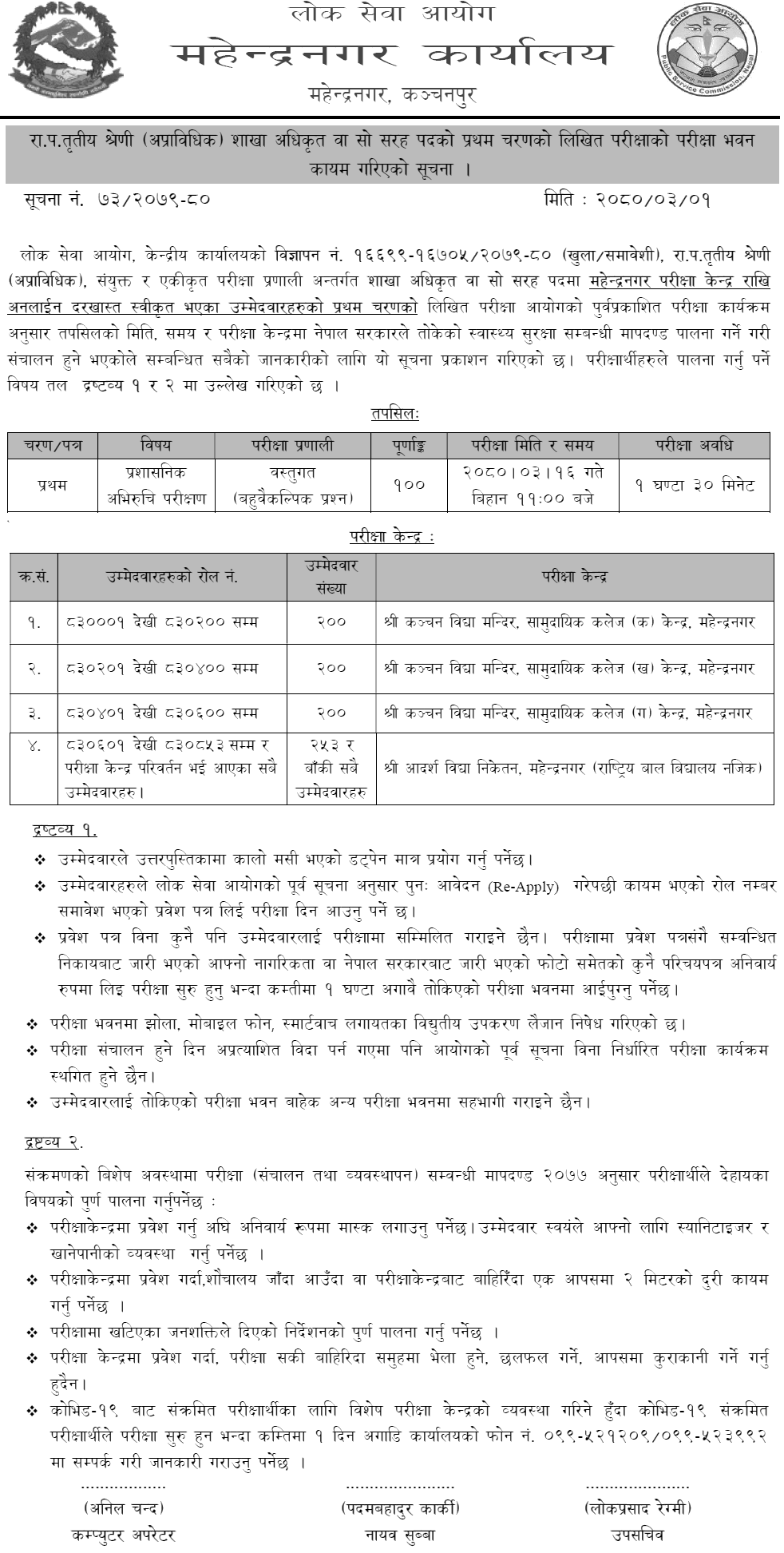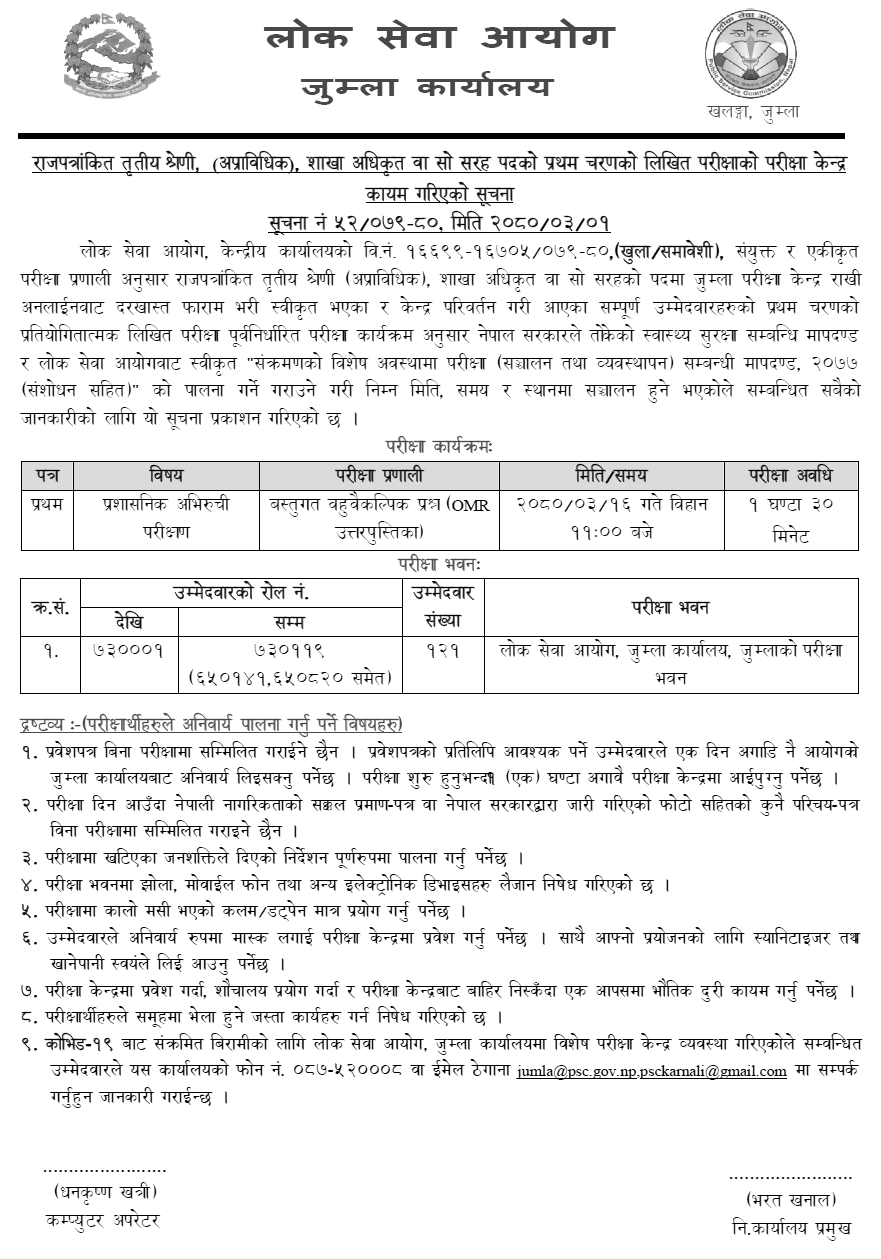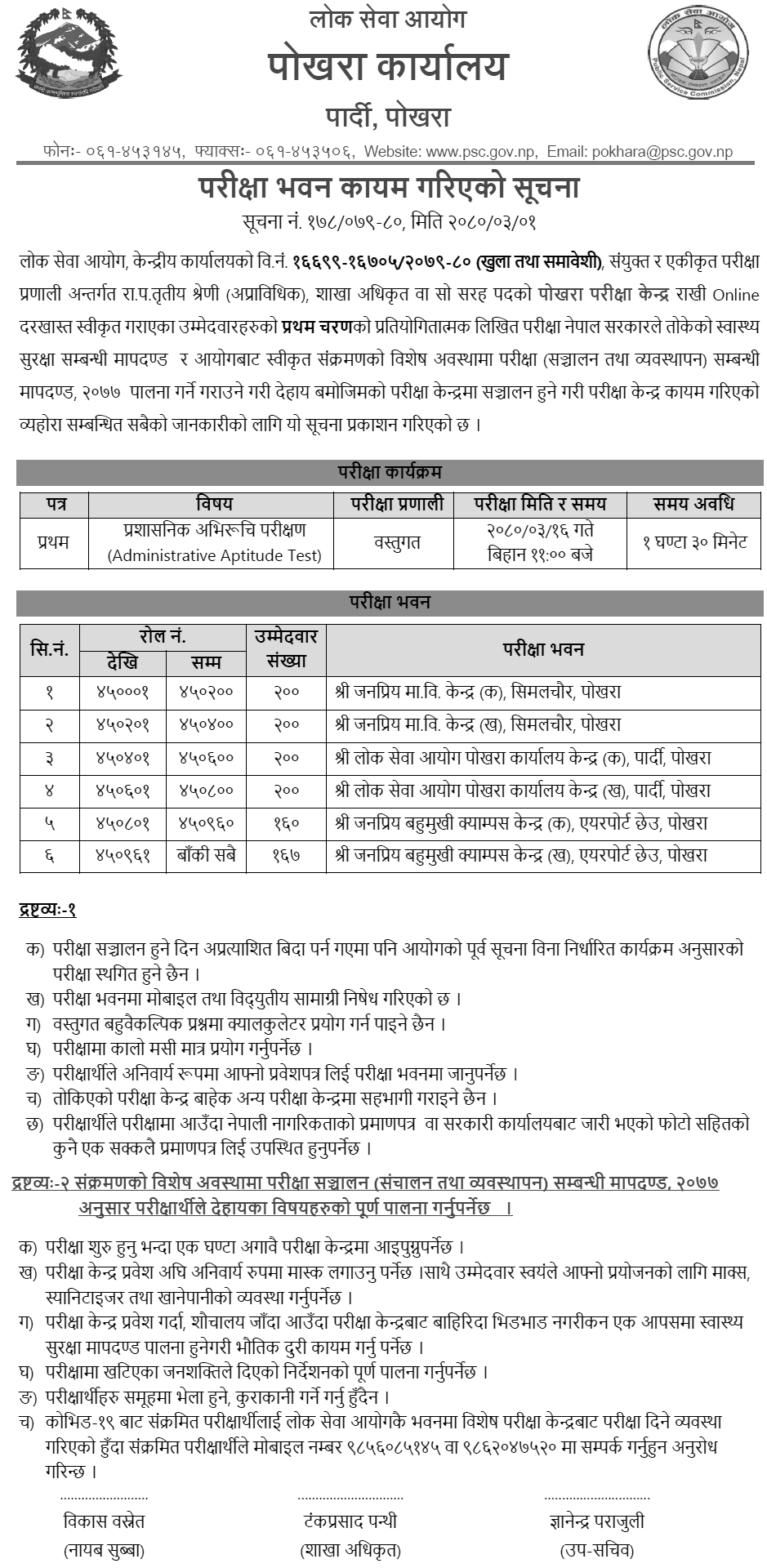 Mahendranagar
Section Officer (Sakha Adhikrit)
Exam Center
Jumla
Ilam
Pokhara
Lok Sewa Aayog Exam
Lok Sewa Aayog