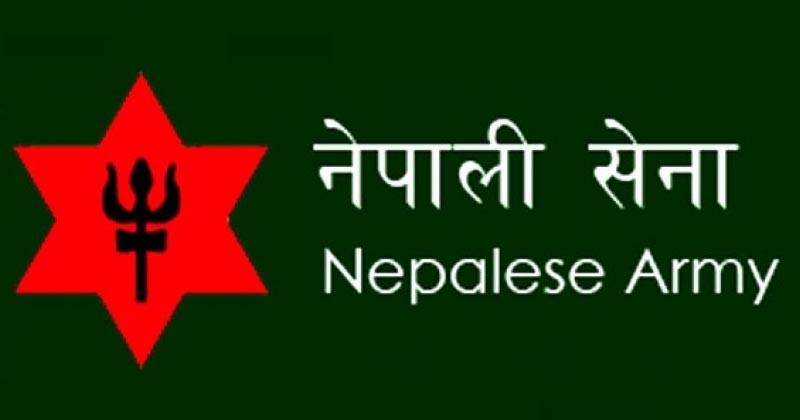 Nepal Army Sainya Post Written Exam Center Khotang
The Public Service Commission Khotang Office in Diktel has issued a crucial notification concerning the establishment of an examination center for Sainya posts in the Nepali Army. This notification serves as a comprehensive guide for all candidates who have successfully passed the medical examination and are scheduled to appear for the physical and pre-written examinations.
Key Details
Notification Number and Date
Notice No: 12/080-81
Date: 2080/05/13
Advertisement Details
Advertisement Number: 079/80/69 (Open and Inclusive)
Examination Subjects
English
Nepali
Mathematics
General Knowledge (Objective and Subjective)
Examination Date and Time
Date: Saturday
Time: 1:00 p.m. (Duration: 2 hours 30 minutes)
Examination Centers
Shri Saraswati Secondary School, Diktel, Khotang
Shree Mount Everest English Boarding School, Triveni Chowk, Diktel, Khotang
Important Instructions for Candidates
Mandatory Documents
Nepali citizenship certificate or any government-issued identity card
Admit Card
Note: Candidates must arrive at the examination center 2 hours prior to the exam time.
Admit Card
No candidate will be allowed to enter the examination hall without an admit card.
Writing Instruments
Use only dot pen or pen with black ink for filling out the answer sheet.
Prohibited Items
Books, copies, calculators, cheats, mobile phones, and other electronic devices are strictly prohibited inside the examination hall.
Scoring and Penalties
Incorrect answers in objective multiple-choice questions will result in a 20% mark deduction.
Leaving an answer blank will neither add nor deduct marks.
Answer Format
For objective multiple-choice questions, only answers written in capital letters A, B, C, D will be considered valid.
Compliance
All instructions provided by the examination personnel must be strictly followed.
Unforeseen Circumstances
In case of an unexpected holiday, the examination will be postponed without prior notice.
Conclusion
This notification aims to provide clear and accurate information for all candidates appearing for the Sainya posts examination conducted by the Public Service Commission Khotang Office. Candidates are advised to adhere strictly to these guidelines to ensure a smooth examination process.
For any further queries, candidates can reach out to the respective admission selection center.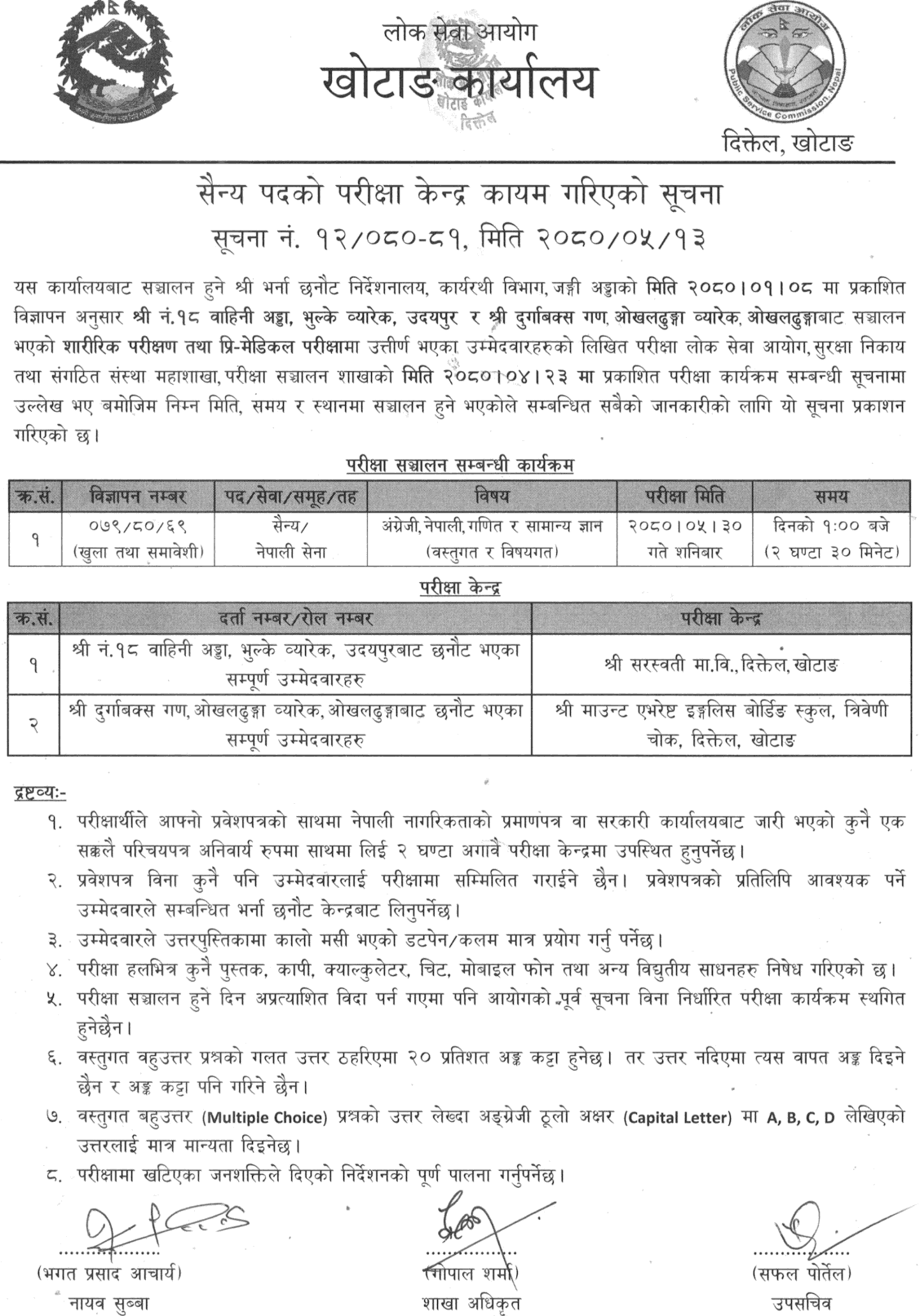 PSC
Nepal Army Sainya
Exam Center
Khotang
Nepal Army Exam
Nepal Army