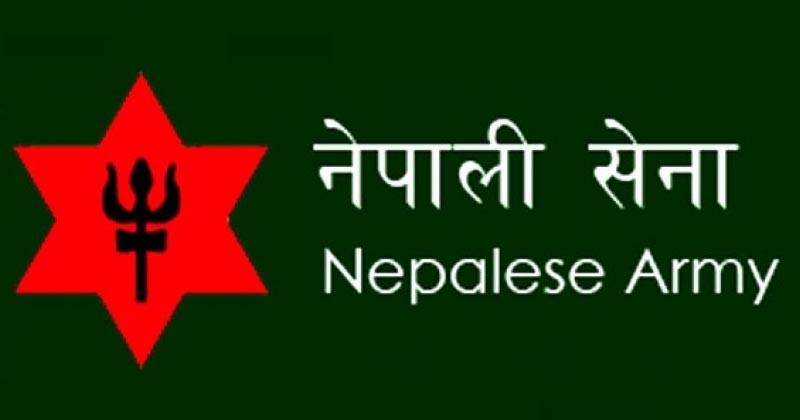 Nepal Army Sainya Post Written Exam Center Rolpa 2080
The Public Service Commission, Dang Office, Nepalese Army, has officially announced the written examination schedule and guidelines for the Sainya post. This notice is crucial for candidates selected from Batukdal Gana, Liwang, Rolpa. Below are all the details you need to know.
Examination Details
Notice Number: 20/080-81
Date of Notice: 2080/05/15
Examination System: Objective and Subjective
Exam Date and Time: 2080/05/30 at 1:00 p.m.
Duration: 2 hours 30 minutes
Subjects Covered: English, Nepali, Maths, and General Knowledge
Examination Hall Assignment
Roll Numbers MWZ 9 to MWX 921: Balkalyan Secondary School, Liwang, Rolpa
Must-Follow Guidelines
Timely Arrival: Candidates must arrive at the designated examination center at least 2 hours before the exam starts.
Admit Card: No entry without an admit card.
Prohibited Items: Mobile phones and electronic devices are not allowed. Calculators are also prohibited.
Writing Instruments: Use only black ink. Lead pens are not allowed.
Objective Questions: For multiple-choice questions, answers must be written in capital letters A, B, C, D.
Identification: Bring Nepali citizenship certificate or a government-issued photo ID.
Special Cases: In the event of a pandemic, candidates must bring their own masks, sanitizers, and drinking water.
No Postponement: If there is an unexpected holiday, the exam will proceed as scheduled unless otherwise notified.
Special Note for COVID-19 Infected Candidates
A special examination center will be arranged for candidates infected with COVID-19. Infected candidates must follow all health guidelines.
Important Reminders
No Change in Venue: Candidates will not be allowed to take the exam at any center other than the one designated.
Compliance: All examinees must strictly comply with the Examination (Operation and Management) Standards, 2077 (with amendments).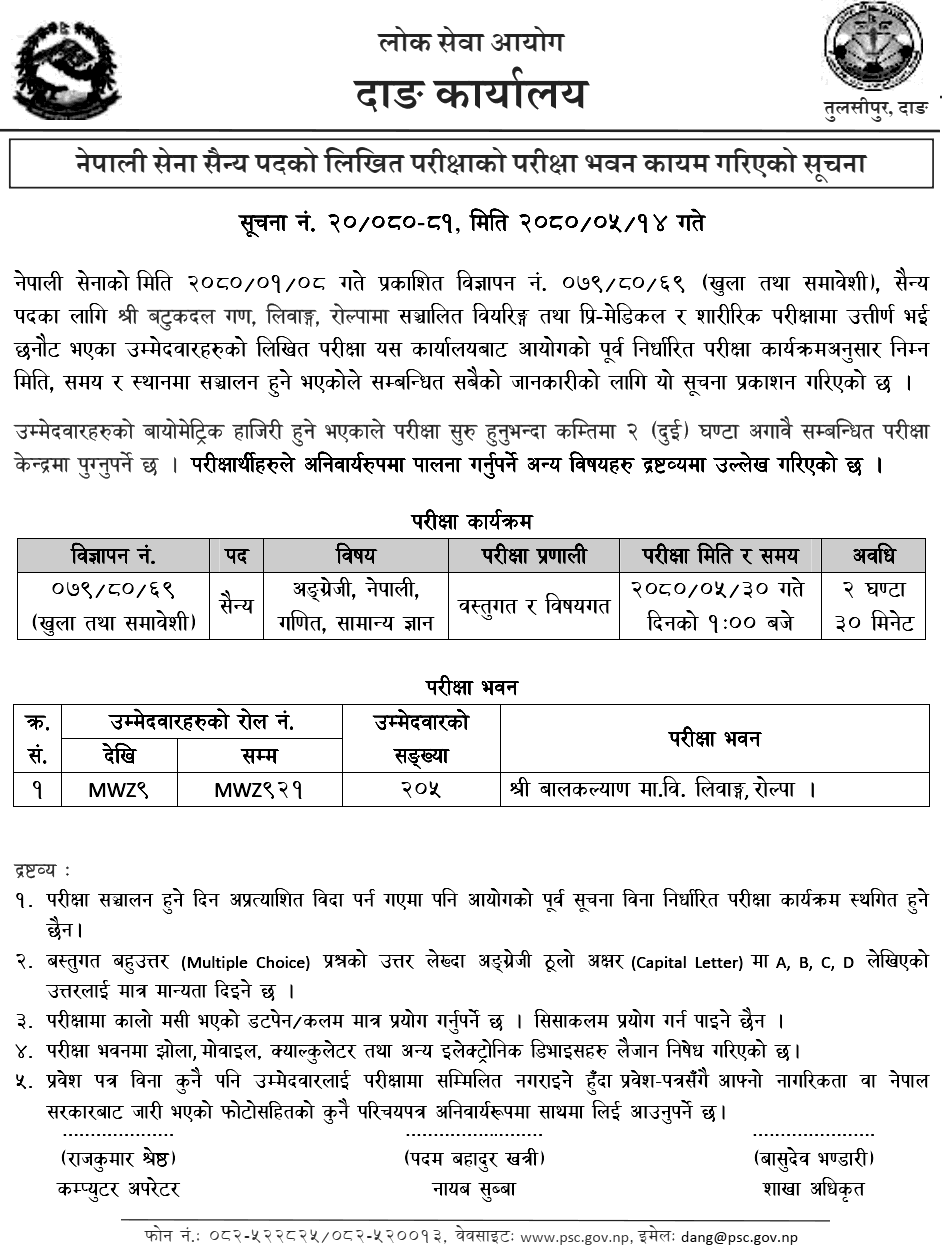 Nepal Army Sainya
Exam Center
Dang
Nepal Army Exam
Nepal Army