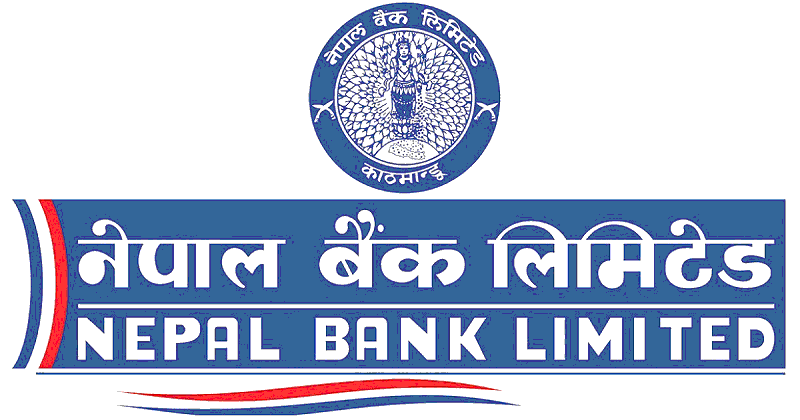 Nepal Bank Limited Level 3 Junior Assistant (Gold Tester) Written exam result and interview (Bagmati, Gandaki, Koshi, and Madhesh Provinces)
Nepal Bank Limited has published the interview schedule for the Level 3 Junior Assistant (Gold Tester) position. The interview is for the candidates who have passed the open competitive written examination conducted by the Shri Public Service Commission. The bank's advertisement no. 28.2078-79, 29/2078-79, 30/2078-79, and 31/2070-79 are applicable for the interview.
Interview Schedule Details
The selected candidates' alphabetical list has been published on the bank's website https://nepalbank.com.np/career.html and notices board for the convenience of all concerned. The interview and practical test program for successful candidates is also available on the website.
Interview Venue Details
The practical test and interview will take place at the bank's head office, Human Resource Management Department, Dharmapath, Kathmandu. The successful candidates must bring one copy of their passport-size photograph, admit card, citizenship, and complete certificates of all educational qualifications. Moreover, the successful candidates from the inclusive group must submit the inclusive group verification document, one of all the prescribed documents, including a legible photocopy.
Arrival Time
The candidates must present themselves one hour before the practical test/interview start time.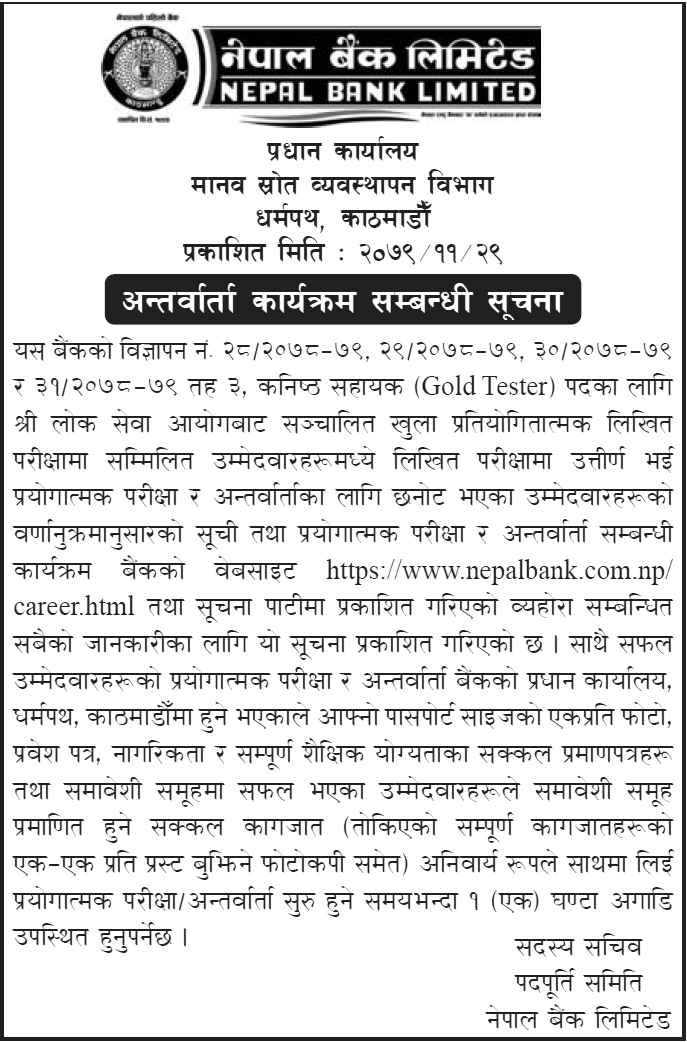 Download/View.PDF

Notice
Exam Routine