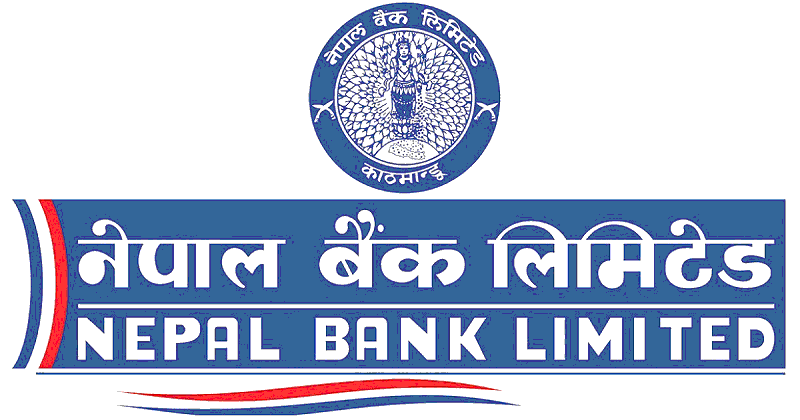 Nepal Bank Limited Written Exam Center Surkhet of Assistant and Junior Assistant: Nepal Bank Limited advertisement no. 25/2078/79 (Karnali Province), Assistant, Level-4 and Advertisement No. 33/2078/79 (Karnali Province), Junior Assistant, Level-3 written examination notice.
This notice is published for the information of all concerned as the competitive written examination of the candidates whose applications have been accepted at the Surkhet examination center for various advertisement numbers and posts of Nepal Bank Limited operated by the Public Service Commission, Surkhet office will be conducted on the following date, time and place.
Subjects to be followed by the candidates:
1) You will not be admitted to the exam without the admit card. A copy of the reference letter must be obtained by the candidate from the concerned office
The admission letter should be taken one day before the examination.
2) When coming to take the exam, be present with a complete certificate of Nepali citizenship or any identity card issued by the Government of Nepal. Otherwise, they will not be included in the exam.
3) The instructions given by the personnel assigned to the examination should be followed completely.
4) It is prohibited to carry windows, mobile phones, and other electronic devices in the examination building.
5) Only dot pens with black ink should be used in the exam.
6) Candidates must wear a mask and enter the exam center and bring their own sanitizer and drinking water for their purposes.
7) When entering the examination center, using the toilet, and leaving the examination center, a safe distance must be maintained.
8) Candidates should not act as if they are good in the group.
9) As a special examination center has been arranged for the patients infected with Covid-19, the concerned candidates should contact this office's Phan no. 083-520106/083-525506 or email: [email protected].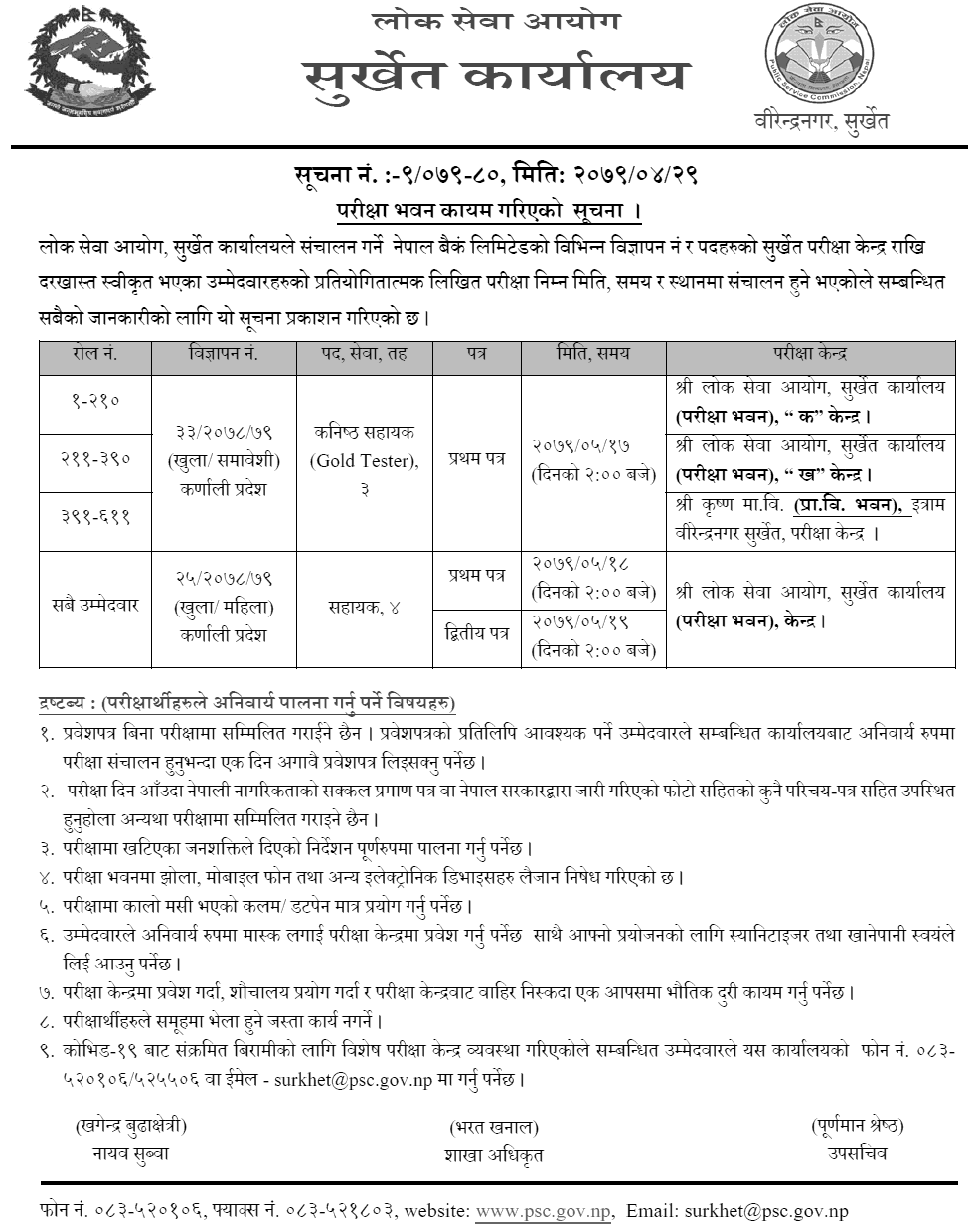 Notice
Exam Center
Surkhet