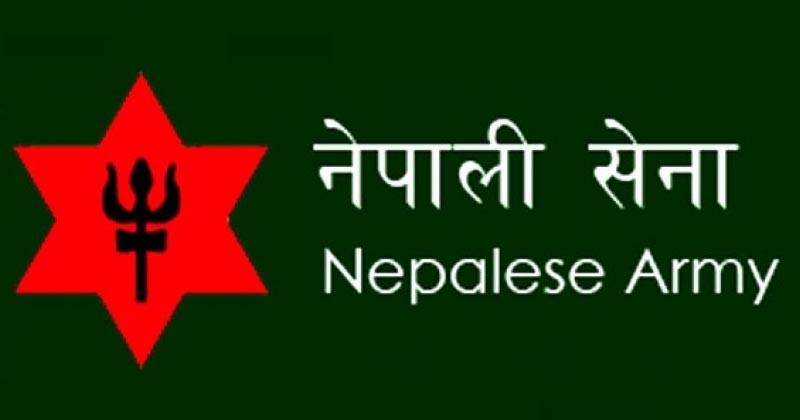 Nepali Army Sainya Post Written Examination Center Achham
Are you one of the 217 candidates gearing up for the Nepali Army Sainya Post written examination? If yes, then this comprehensive guide is for you. We aim to provide you with all the essential details, from the exam schedule to the guidelines you must follow.
Key Details at a Glance
Post: Nepali Army Sainya Post
Exam Date and Time: 2080/05/30 at 1:00 PM
Duration: 2 hours 30 minutes
Subjects: English, Nepali, Mathematics, and General Knowledge (Both Subjective and Objective)
Examination Hall: Achham Multiple Campus, Mangalsen, Achham
Roll Numbers: FWX 01 to FWX 492
Important Guidelines to Follow
Bring Your Admit Card
Mandatory: Carrying the admit card is compulsory for entry into the examination hall.
Biometric Attendance: Arrive at the exam center 2 hours prior for biometric verification.
No Admit Card Distribution: Note that admit cards will not be distributed at the examination hall.
What Not to Bring
Prohibited Items: Bags, mobile phones, calculators, smartwatches, and other electronic items are not allowed.
Writing Tools
Ink Color: Use only black ink for the examination.
Objective Questions: For multiple-choice questions, write your answers (A, B, C, D) in capital letters.
Identification
ID Requirement: Along with the admit card, bring a certificate of Nepali citizenship or a photo certificate issued by a government office.
No Postponement
Fixed Schedule: The exam will not be postponed due to unexpected holidays unless there is prior notice from the Commission.
Additional Information
Note: All candidates must reach the exam center 2 hours before for biometric attendance.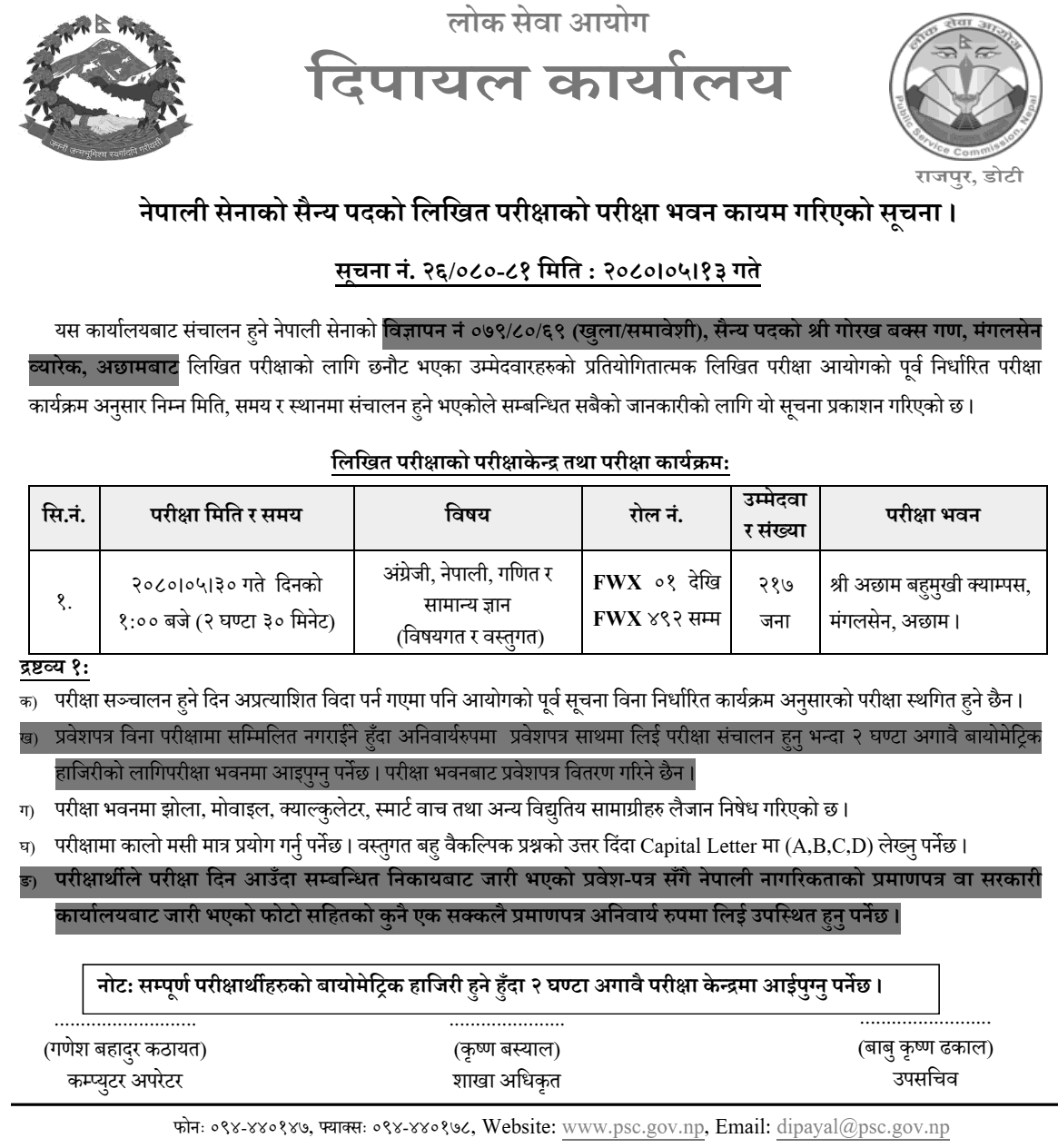 Nepal Army Sainya
Exam Center
Nepal Army Exam
Nepal Army