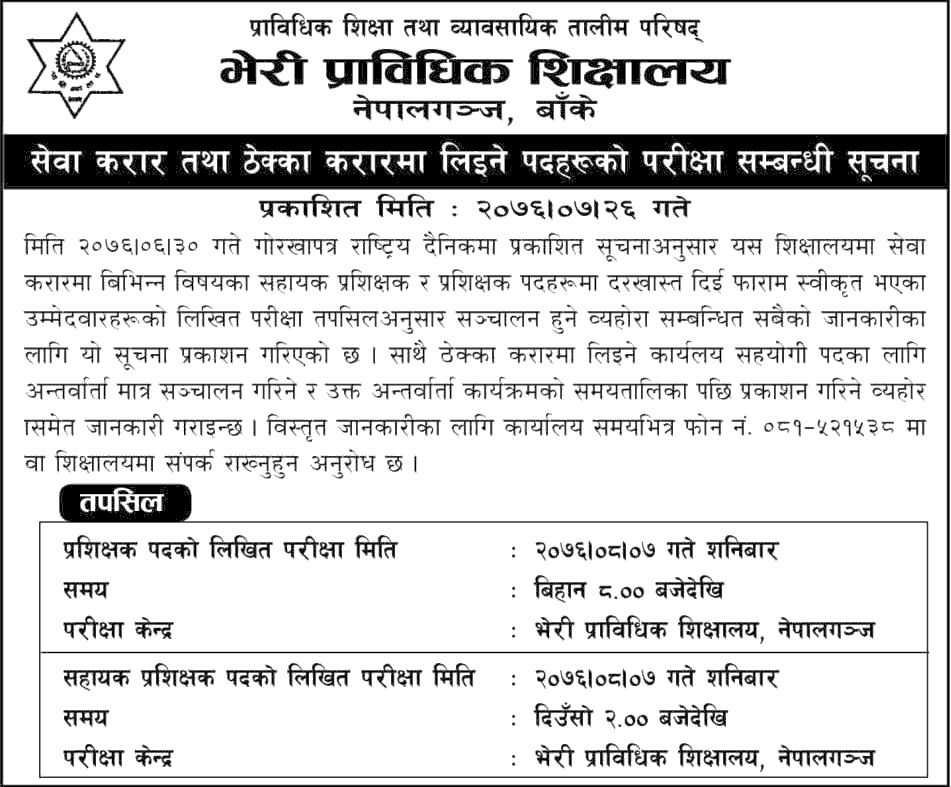 Council for Technical Education and Vocational Training (CTEVT), Bheri Technical School, Nepalgunj, Banke
Staff Recruitment Examination Schedule:
According to the information published in the Gorkhapatra National Daily on 2076/06/30, this information has been published in the service agreement for all information related to the practice of conducting the written examination of candidates who have applied for the application, given the application for various posts. In addition, information on the contractual terms of office will be conducted only for the post of Assistant and the post will be published after the schedule of that interview. For detailed information call during office hours. Contact us at 081-521538 or at school.
Date of Written Examination of Instructor Posts: 2076/08/07, Saturday
Time: 8:00 am
Examination Center: Bheri Technical School, Nepalgunj
Date of Written Examination of Assistant Instructor Post: 2076/08/07 Saturday
Time: 2:00 PM
Examination Center: Bheri Technical School, Nepalgunj
Date published: 2076/07/26