Province Public Service Commission, Sudurpashchim Pradesh Examination Guidelines
The Province Public Service Commission of Sudurpashchim Pradesh, situated in Dhangadhi, Kailali, has released an important notification regarding the written examination for assistant level 4th level technical posts. The following details and guidelines are set to ensure a smooth and standardized examination process.
Examination Notification
Notification No. 6/080-81 dated 2080/4/23 highlights the examination center designated for the written examination. This information applies to all concerned candidates, and the commission has also informed about the non-admission of candidates at centers apart from the designated exam center.
Key Information:
Apply online for various posts as per the advertisement number, service, group, sub-group.
Pre-scheduled examination schedule details the date, time, and centers for accepted candidates.
Guidelines for Candidates
The following guidelines must be adhered to by all candidates appearing for the examination:
Admit Card and Identification

Mandatory Admit Card: Candidates must bring the admit card to the examination hall. No entry without the admit card.
Photo Identification: Along with the admit card, a citizenship certificate or government-issued photo ID must be presented.

Examination Center Protocol

Arrival Time: Arrive at the examination center 1 hour before the scheduled time.
Prohibited Items: Bags, books, copies, documents, mobile phones, smartwatches, and electronic devices are strictly prohibited inside the examination hall.

Writing Tools and Answer Sheets

Black Pen Only: Only black pens should be used for writing in the exam.
OMR Answer Sheet: The written examination will utilize OMR system answer sheets.
Key Requirement: The 'key' of the question paper must be written on the answer sheet. Failure to do so will result in automatic cancellation.
No Calculators: Calculators are not allowed during the examination.

Examination Schedule

As Planned: The examination will follow the scheduled program and will not be postponed without prior notice from the Commission.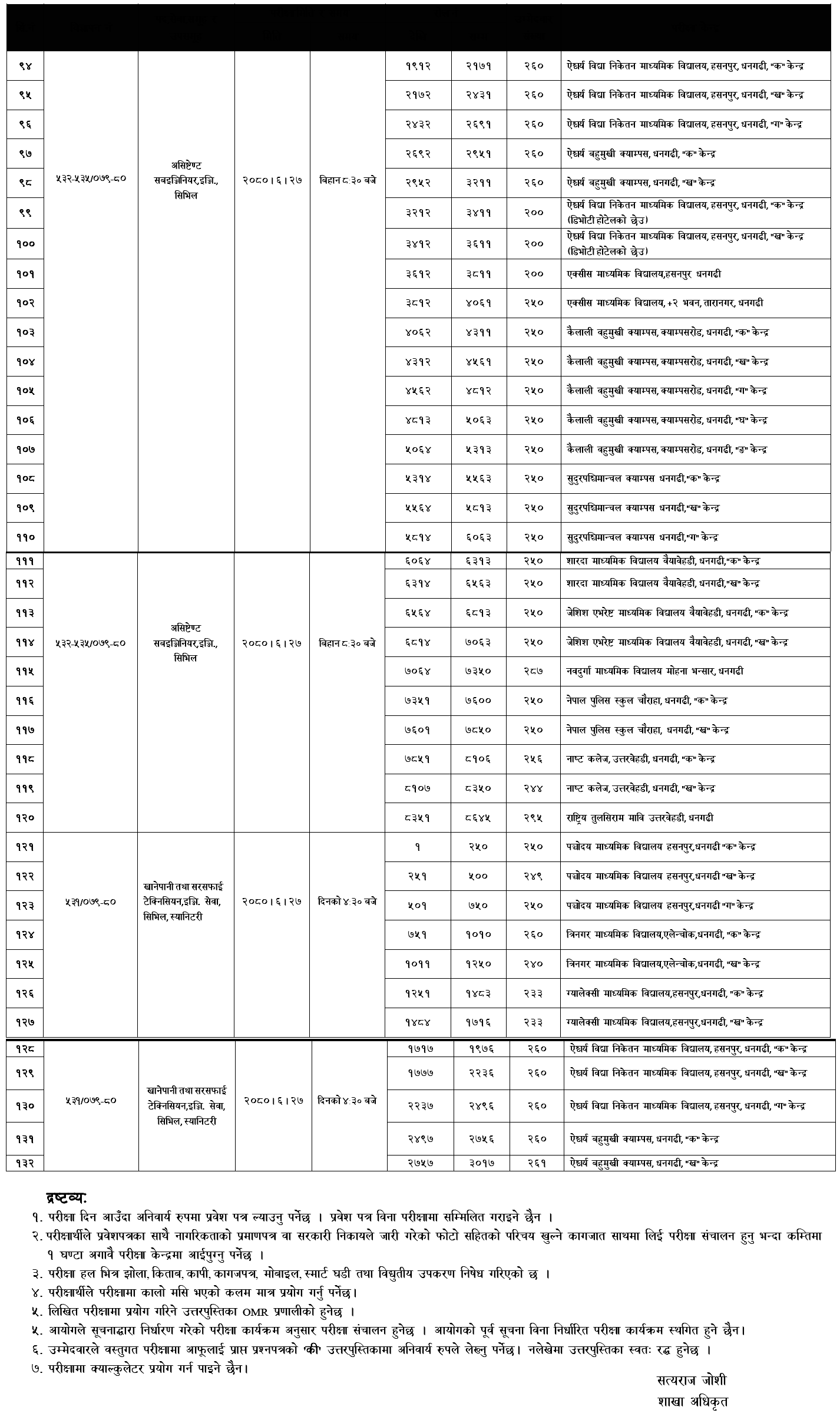 PPSC Sudurpashchim
PPSC
Notice
Exam Center