Overview
Dakshinkali Municipality (Dakshinkali Nagarpalika - दक्षिणकाली नगरपालिका) located in the south of Kathmandu district is familiar with historical, religious, and cultural, tourist sites. The declaration of this Dakshinkali municipality of Lalitpur district in the east, Makwanpur district in the west, Kirtipur, Chandragiri municipality in the north, and Makawanpur district in the south is scheduled to be held on 2014 December 10, according to the decision of the Government of Nepal, according to the decision of the Council of Ministers, Chalnakhel, Satidevi, Sheshnarayan, Dakshinkali, Talku Duduchour, and Chhaimale. The capital of the country has been the municipal office of the Kathmandu Valley from around 18 km to Kathmandu.​
There is plenty of tourism opportunities in this municipality, due to religious and historical holy power, religious sites, filled with various fundamental cultures, and natural heritage. The south-eastern municipal city is a unique pattern of culture filled with cultural heritage, which has historical significance.
This is a place of biological diversity and rich heritage of natural heritage and shared settlement of diverse species, language-speaking, and family members. The second half of Asia and Nepalese first water project, Chandrajyoti, has been present in the municipality. This municipality has taken an abundance of potential to live in itself, religious, tourist, and economically. Culturally celebrated Harishankar Jatra and Bajrayogini Jatra are present in major municipalities of this city.
Geographical Map of Dakshinkali Municipality: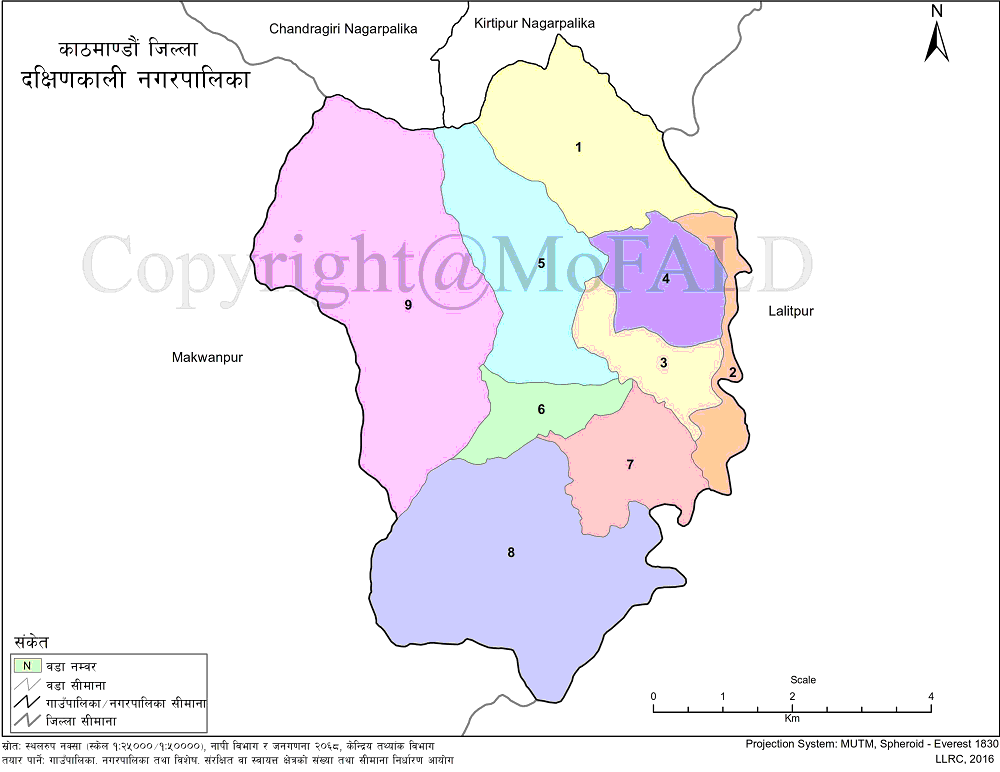 Contact Details Of Dakshinkali Nagarpalika:
Pharhping, Kathmandu, Bagmati Pradesh, Nepal
Phone: +977-01-4710028, 01-4710439, 01-4710417, 01-4710325
Email: [email protected]
Website: www.dakshinkalimun.gov.np