Overview
Gaurishankar Rural Municipality (Nepali: गौरीशंकर गाउँपालिका), located in Dolakha District, is one of the villagers in accordance with Sub-section (3) of Article 295 of the Constitution of Nepal. Gaurishankar Gaupalika was incorporated in 2017 AD. The name of this Rural Municipality comes from the famous Gaurishankar Himal of Nepal and the Dolakha district.
The famous Tsho Rolpa Glacial Lake is also located within the geography of this Rural Municipality. The headquarters of this rural municipality is located in Suri.
Gaurishankar Rural Municipality is located in the Dolakha district. After the implementation of 744 local levels by the Ministry of Federal Affairs and Local Development in 2073 BS, Gaurishankar Rural Municipality has been formed in the Sindhuli district by merging the former Gaurishankar, Khare, Marvu, Suri, Chankhu, Jhaku, and Jungu Village Development Committees. Gaurishankar Gaupalika has a total area of ​​681.39 sq km. E. Gaupalika is divided into 9 wards.
The total population of Gaupalika is 17,062. It is bounded on the east by Jiri Municipality, Ramechhap District, and Solukhumbu District, on the west by Kalinchok Rural Municipality and Bigu Rural Municipality, on the north by China and on the south by Jiri Municipality, Baiteshwar Rural Municipality, and Ramechhap District.
Geographical Map of Gaurishankar Gaupalika: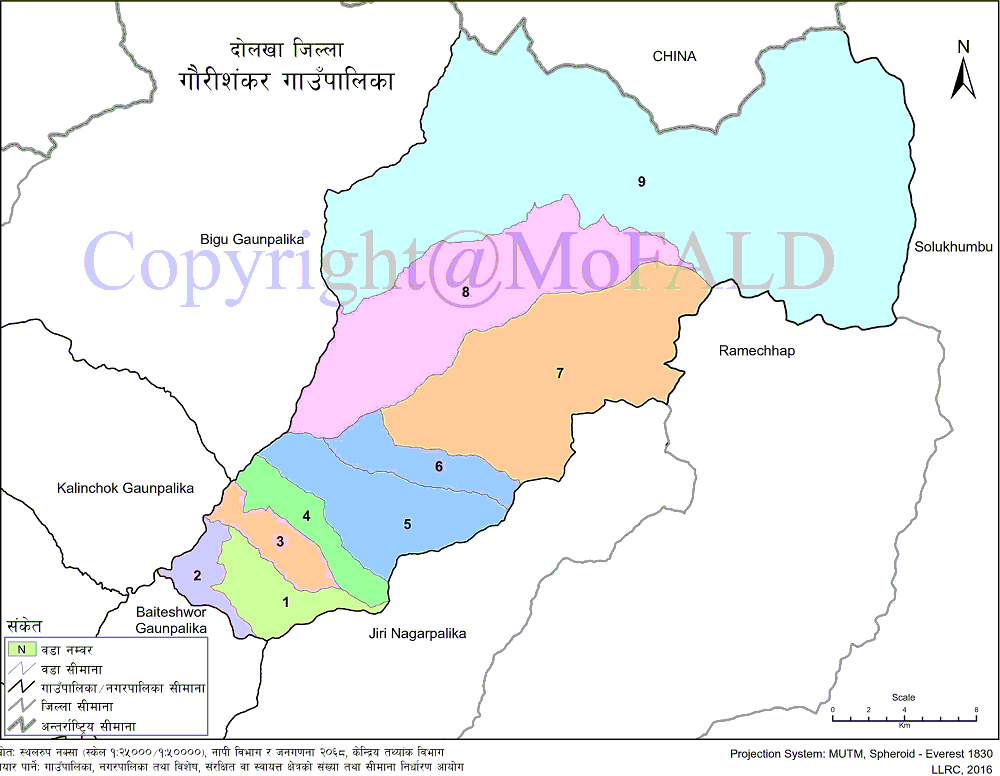 Contact Address:
Location: Gaurishankar Gaupalika, Suri, Dolakha, Bagamati Pradesh, Nepal
Telephone: +977-49-691351
Email: [email protected]
Website: www.gaurishankarmun.gov.np