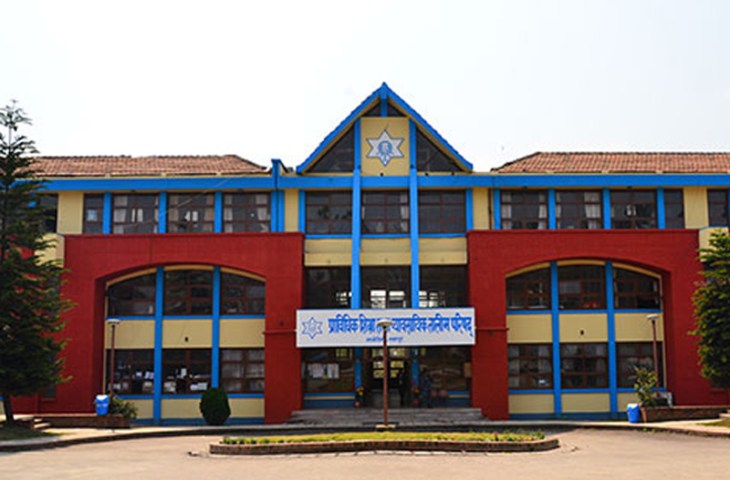 CTEVT Kosi Province Office Announces Entrance Exam Results for Medical, Nursing, and Pharmacy Programs
Key Highlights:
Publication Date: The Council of Technical Education and Vocational Training (CTEVT) Kosi Province Office in Itahari, Sunsari, has announced the results of the entrance examination for diploma/certificate level programs in general medicine, nursing, and pharmacy on 2080/05/14.

Examination Details: The entrance examination was conducted on 2080/05/09, in line with the guidelines set by the Examination Control Office, Sanothimi, Bhaktapur.

Next Steps for Selected Candidates: Those who have been selected are required to report to their respective educational institutions with necessary documents by 24/05/2080.

Official Websites: Results can be viewed on CTEVT Kosi Province Office and Council Examination Control Office.
Detailed Information
Selection Criteria
The selection of candidates was based on:
Marks obtained in the written entrance examination
SLC/SEE educational certificates
Merit order according to the quota category
What You Need to Do Next
For Selected Candidates:
Report to the designated educational institution with the following documents:

Admit Card
Copy of Result
Educational Qualification Certificates
Citizenship or Birth Certificate
Complete Certificates of Selected Target Category
Photograph
Deadline: All documents must be submitted within office hours on 24/05/2080.
For Educational Institutions
Admissions should only be made after the principal approves the complete certificates and documents submitted by the examinees.
Important Note for Shortlisted Candidates
If you are on the shortlist but fail to secure admission by the deadline, you will need to enroll through additional procedures as per the admission guidelines 2080.
Contact Information
For further queries, educational institutions are requested to contact the Council, Koshi Provincial Office through [email protected].
The CTEVT Kosi Province Office has meticulously conducted the entrance exams and is committed to ensuring a transparent and merit-based admission process. Candidates are urged to follow the guidelines and deadlines strictly for a smooth admission process.
For more details, visit the official websites mentioned above.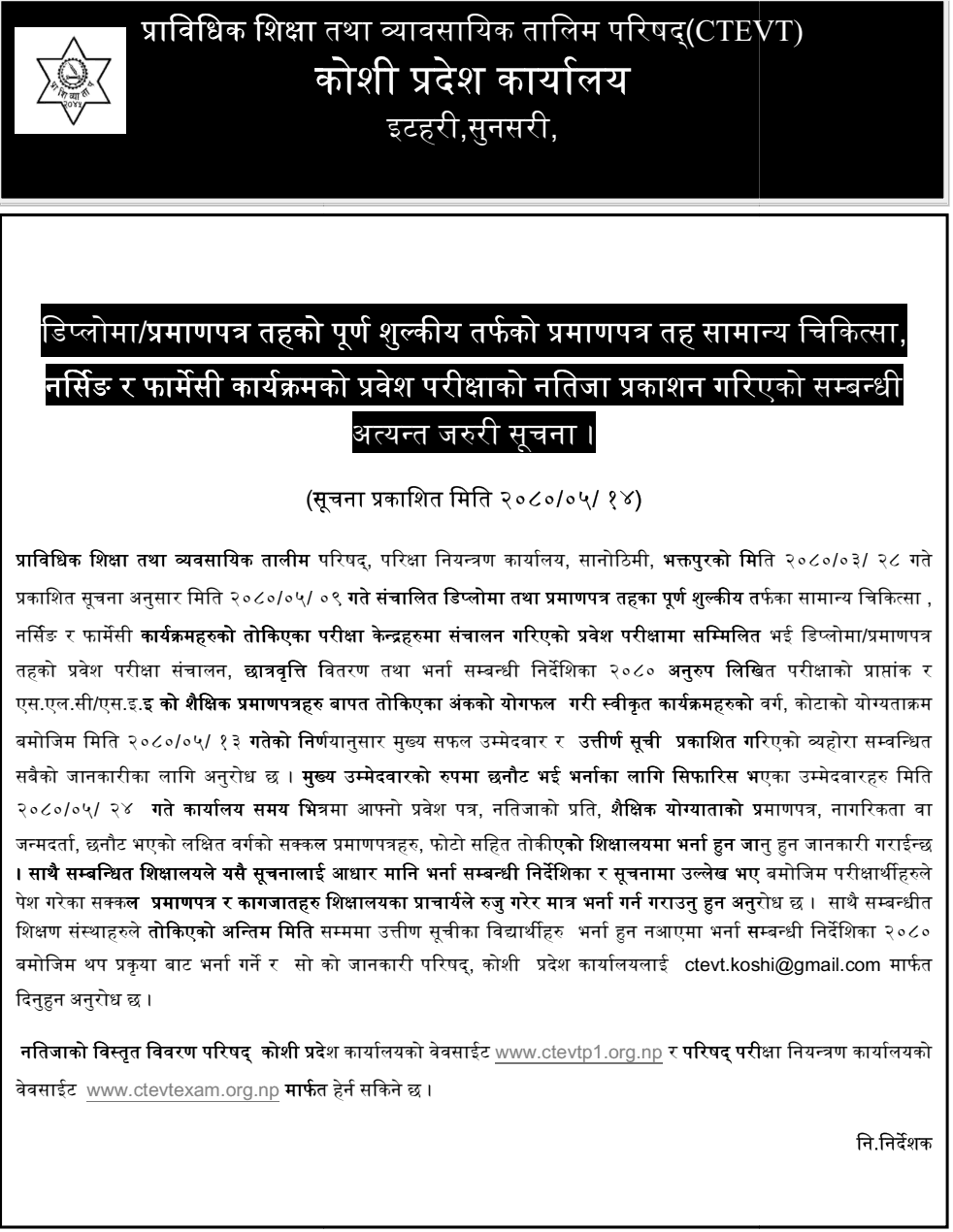 Download the Result from the following PDF File:
Diploma in Pharmacy Result
PCL Level
Diploma Level
Notice
Entrance Result
CTEVT Result
CTEVT