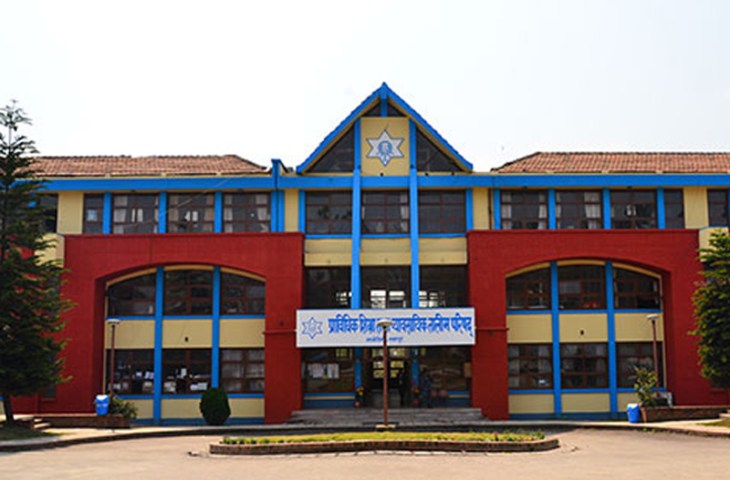 CTEVT Province 1 Diploma / PCL Full Fee Paying Entrance Result (Health All): Council For Technical Education and Vocational Training (CTEVT), Office of the Controller of Examinations, Sanothimi, Bhaktapur Entrance Full Fee Paying.
Council for Technical Education and Vocational Training (CTEVT), Province Office, Province No. 1, Itahari, Sunsari: Very important information regarding the publication of the training results of those who have filled the application form for the diploma level of the upgraded institutions.
Technical Education and Vocational Training Department (CTEVT), Control of Examinations Office, Sanothimi, Bhaktapur published information and notices for the academic session 2079/80 of the upgraded institutions Diploma Level Entrance Examination issued by the Controlling Office of Examinations from among the applicants who filled all the application forms for full-time health work programs. This notice has been published for the information of all those concerned with the management, distribution of scholarships, and admissions management guidelines 2079 and the results have been published based on the order of merit if mentioned in the notice.
As the recommended successful trainees are on public leave, they are advised to enroll in the designated teaching institution with their admit card, copy of identity card, questionable eligibility, and citizenship or birth registration, certificate of selected target category within office hours on date 2079-06-28.
Based on this issue, the relevant educational institutions are requested to accept the certificates submitted by the trainees as mentioned in the guidelines and information.
Also, if any seat is vacant within the specified date, the trainees should be informed by letter to the email address of this Province office [email protected] within the expiry date & deadline day 2079-07-01 and also to the Vodharth Examination Control Office, Sanothami, Bhaktapur.
The results are requested to be viewed on the website of the Office www.ctevtexam.org.np and the website of the CTEVT Province 1 website www.ctevtp1.org.np.
Published date 2079-06-11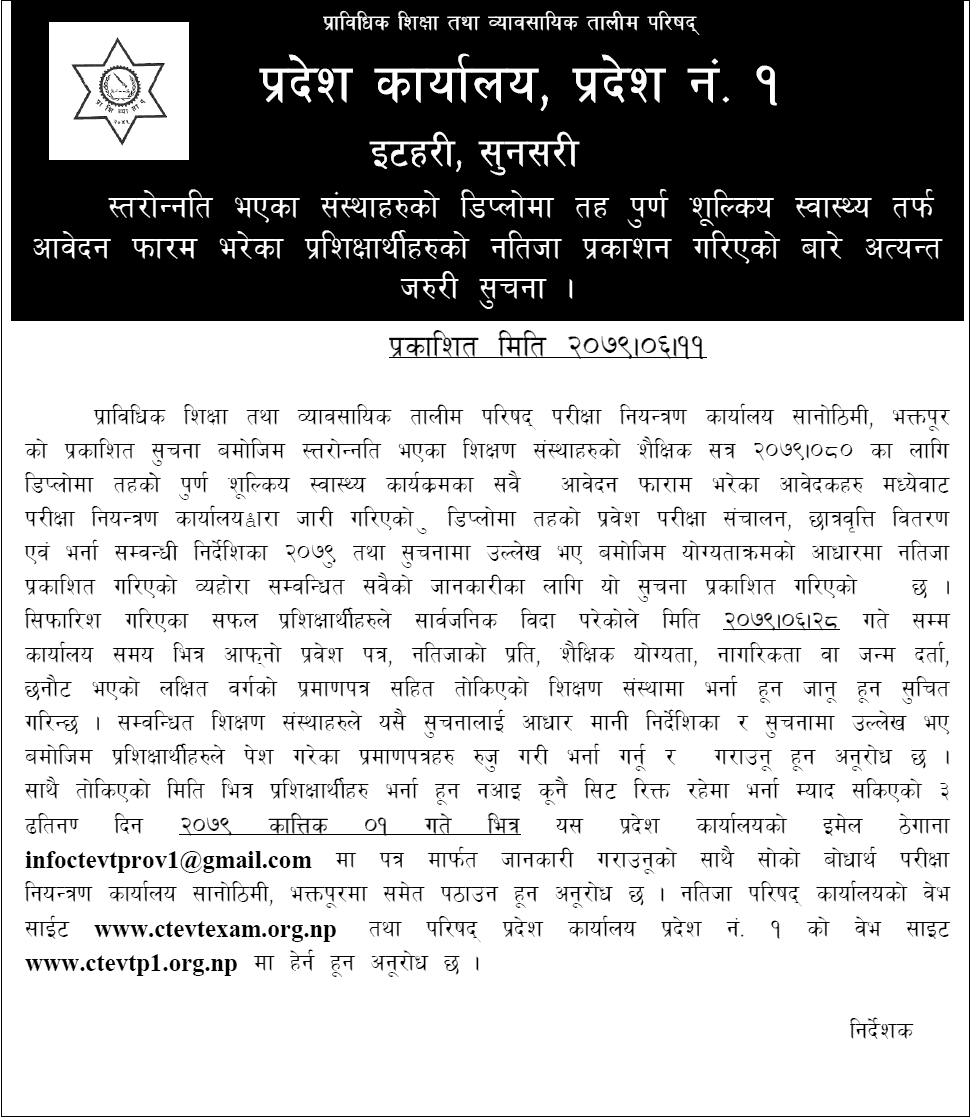 Download / Result

Entrance Result
Koshi Pradesh
CTEVT Result
CTEVT