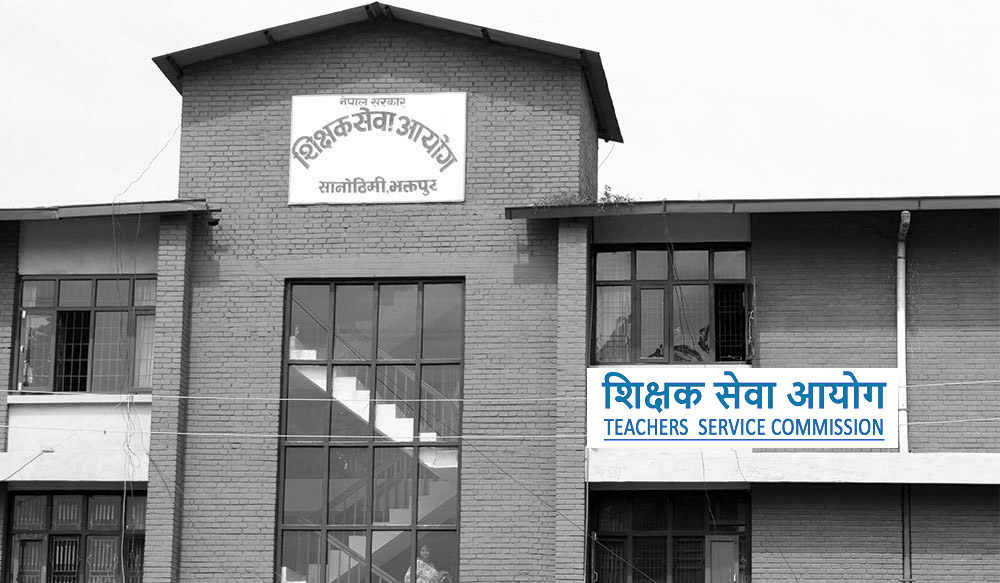 Government of Nepal Teacher Service Commission (TSC) Notice: Review of Promotion Results of Primary, Secondary, and Lower Secondary
The Government of Nepal's Teacher Service Commission has recently published a notice regarding the review of promotion results. The notice is meant to address complaints and concerns raised by candidates who were not satisfied with the initial promotion recommendation list.
The recommendation list for promotion based on 75% performance evaluation was published in Gorkhapatra on 23 Poush 2079. The list was recommended by the Secretariat of the Promotion Recommendation Committee in Gandaki Province, Pokhara.
Re-evaluation of Promotion Results:
Following complaints and concerns from candidates, the Teacher Service Commission made decisions on various dates regarding the promotion results. The results of the following districts, levels, categories, and advertisements were found.
Publication for Information:
This notice has been published for the information of all concerned. Candidates who have raised complaints or concerns regarding the promotion results are encouraged to review the updated results and contact the Teacher Service Commission if necessary.
Published on 15th March 2023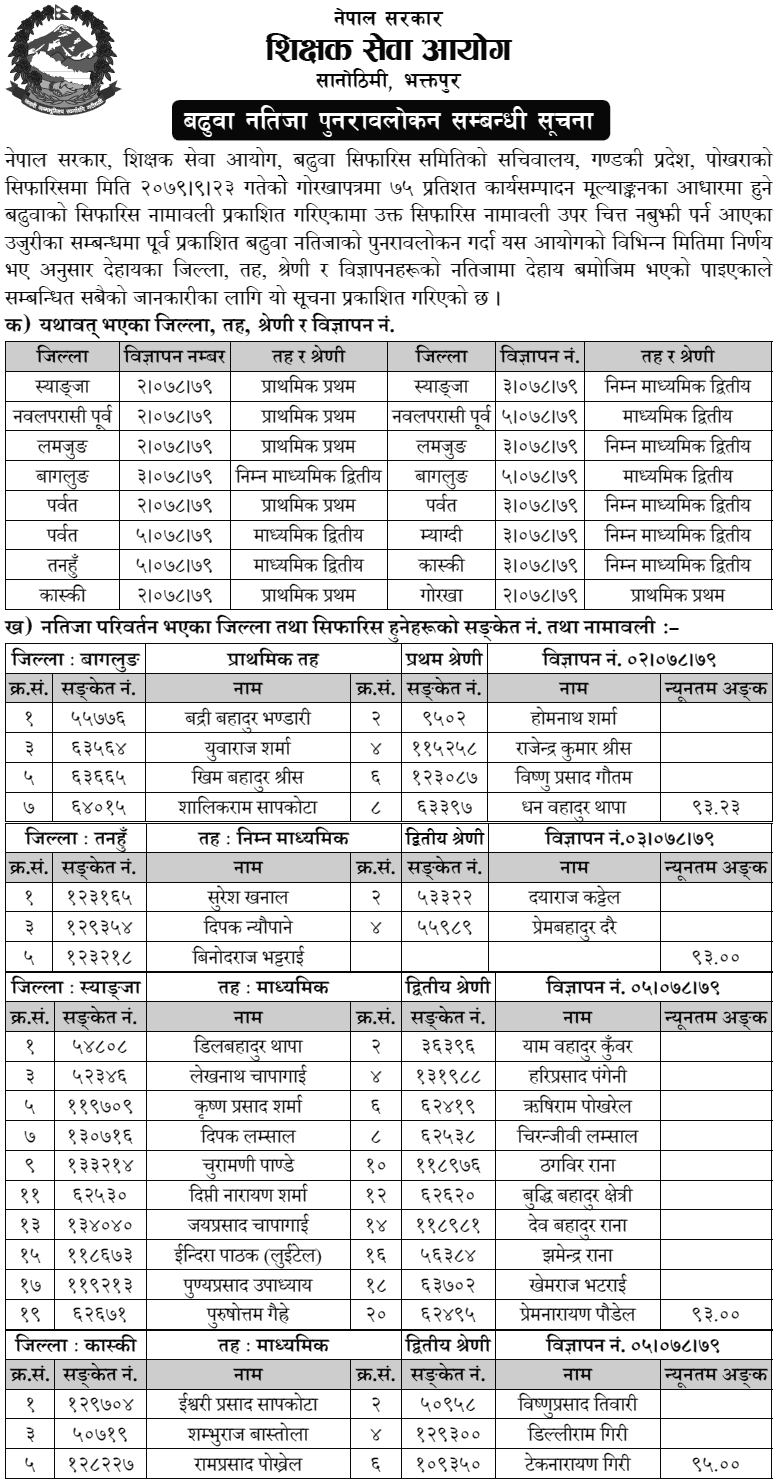 Final Result
Shikshak Sewa Aayog
TSC