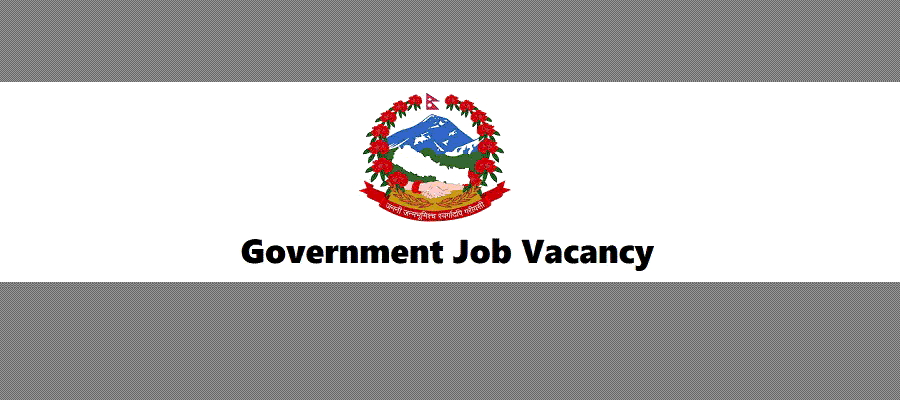 Aurahi Rural Municipality Vacancy for Technical, Non-Technical and Health Services: Under the Aurahi Rural Municipality, the employment contract must be kept as per the details; This notice has been published for the information of all those concerned to submit the application in the prescribed format within 15 days from the date of publication of the notice. No action will be taken on late or overdue applications.
Documents to be attached: Copies of the following documents attested by the applicant himself:
a) Nepalese citizenship,
b) Certificates of minimum educational qualification,
d) Character Certificate
e) 3 passport-size photographs per copy
f) In the case of technicians, a certificate is registered with the relevant service council.
Application Fee:- NMB Bank Account Internal Revenue Account No. 120071019600028 with cash receipt.
Place of submission of application:- In the administration branch of the office of Aurhi Rural Municipality / The application form can be downloaded from the website of Aurahi Rural Municipality www.aurahimunsiraha.gov.np.
Work Experience: If you have work experience, it will be added
Salary and other facilities:- It will be as prescribed by the village executive.
Selection Test:- Written, practical (except MBBS) and interview test in case of self-service teachers, 4th, 5th, 6th and 8th level advertisements and interview test in case of Non-Category 2nd Non-Category and Nutrition Self-Servant, Enterprise Development Facilitator advertisements.
Age limit:
(a) In terms of health: 1) In case of 8th level, completed 22 years and not exceeding 40 years (2) In case of remaining advertisement, completed 18 years and not exceeding 35 years
(b)For Technical and Administration: Completion of 21 years in case of IT Officer and not exceeding 35 years (2) Completion of 18 years in case of remaining advertisement and not exceeding 35 years
(c) In case of education: Completed 18 years and not exceeding 40 years
Note: For more information, the administration branch of the rural municipality office or contact no. 9825763775, 984285802, 9862858240

Veterinary Job
Siraha
Agriculture Job
Health Job
Government Job