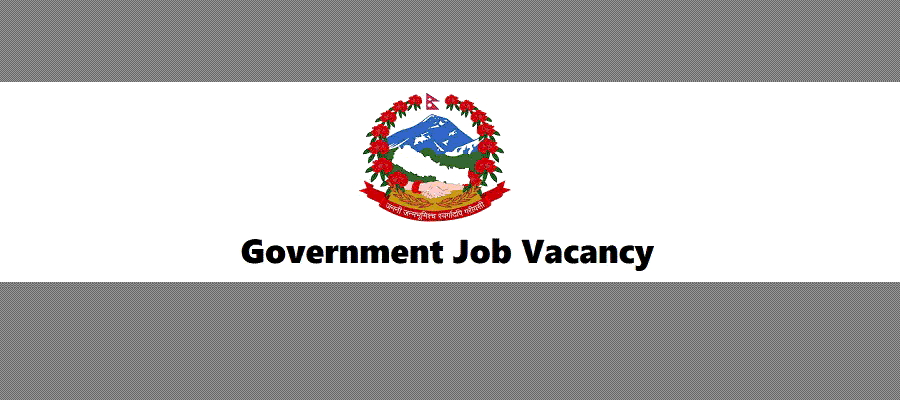 Barahkshetra Municipality, Municipal Executive Office, Chakraghatti, Sunsari, Province no. 1, Nepal, Notification regarding filling the post of employment coordinator in the service contract.
According to the employment coordinator position and service facility standards, 2076, employment coordinator positions in Barah Kshetra Municipality must be filled through open competition; 15 (fifteen) from the date of publication of the notification for the first time, the willing Nepali citizens who have met the following qualifications.
This notification has been published to submit the application to the office of Barah Kshetra Municipality along with the details as per the demand and the receipt of payment of cess within a day.
1) Post: Employment Coordinator (Officer Level Sixth)
2) Demand Number: 1 (one)
3) Minimum qualification required:
a) Passed Bachelor's degree from a recognized educational institution
b) Completed 21 years and not exceeding 45 on the date of application
4) Contract period: till the end of 2079 Poush (can be renewed)
5) Salary: As per Nepal government rules
6) Required documents:
a) Copy of Nepali Citizenship Certificate 1 copy
b) Passport size photograph 2 copies
c) Copy of educational qualification certificates 1/1 copy
d) 1/1 copy of the certificate of work experience and training
7) Application fee: Rs.1000 (One thousand only)
5) Type of Examination: Written and Computer Skill Test
9) Publication of list of initial qualifications: 2079-05-01
10) Exam date, time, and place: Notification will be published later.
Other matters will be as per the employment coordinator post filling and service standards, 2076 and detailed information including the application form format, employment coordinator post job description, curriculum, etc. can be downloaded from the website of Barahkshetra municipality www.barahamun.gov.np. Please get in touch with the office (Administration Branch) for more information.
(First published date: 2079-04-15th)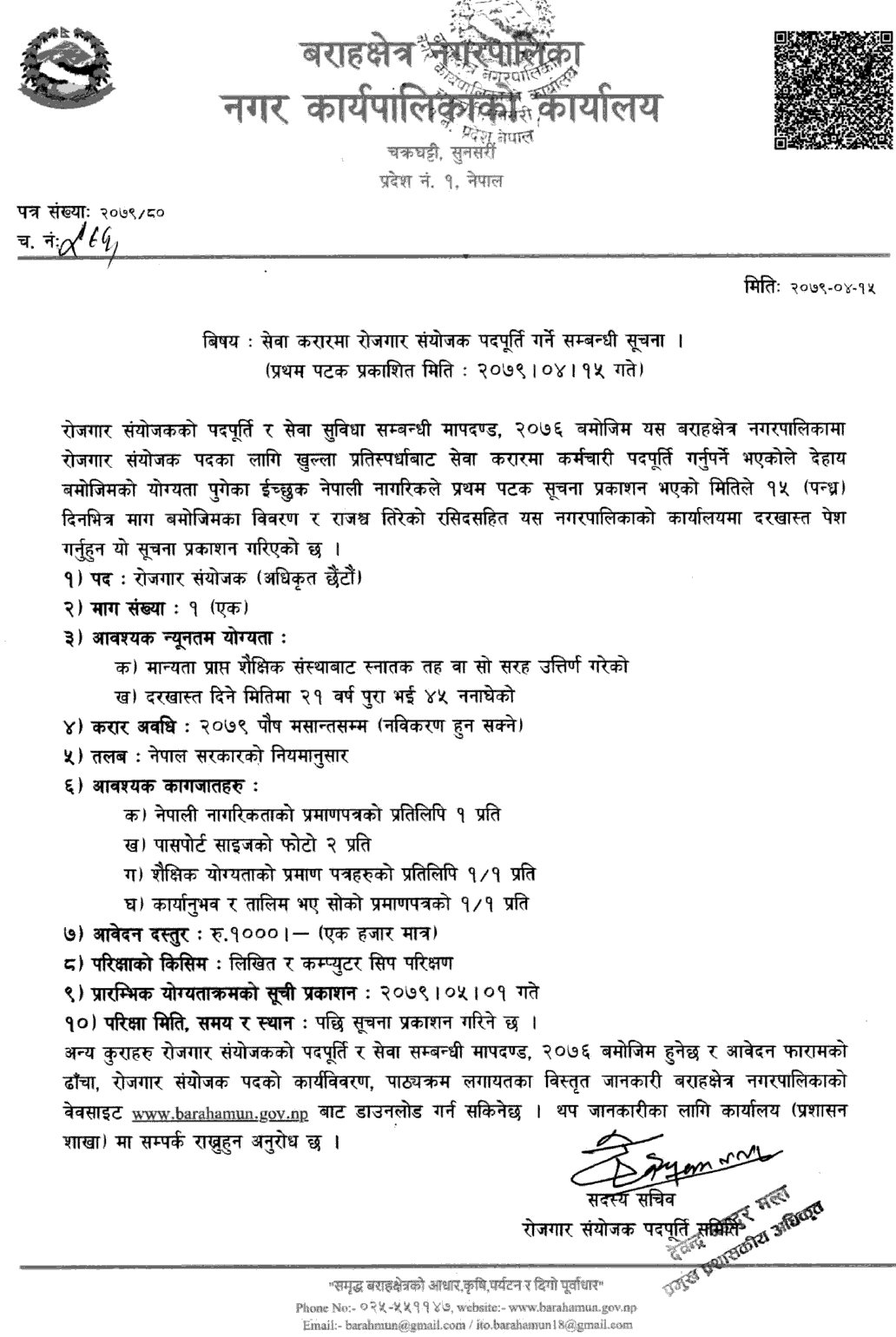 Sunsari
Job Vacancy
Government Job