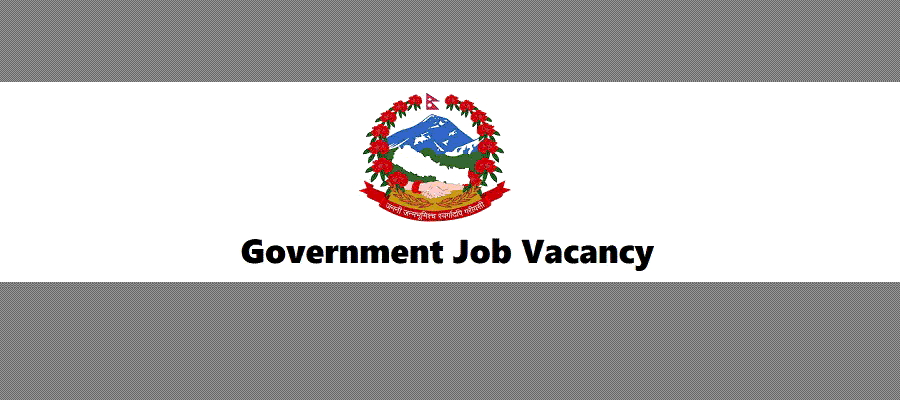 Bhimeshwor Municipality Vacancy for Agriculture Officer: Bhimeshwar Municipality, City Executive Office Charikot, Dolakha for the service contract for Agricultural Bachelor (Officer Sixth) number 1 (one); Various advertisements published by Public Service Commission in Fiscal Year 2078/079 and 2079/080. This notification has been published for Bachelor of Agriculture (Authorized Sixth) candidates who are in temporary and alternative qualification order to apply with the following documents within 7.7) days from the date of publication of this notification.
Candidates can also apply through the office email address [email protected].
Among the candidates who apply within the specified date, they will be appointed in order of merit and will be informed about the procedure to be applied in the work.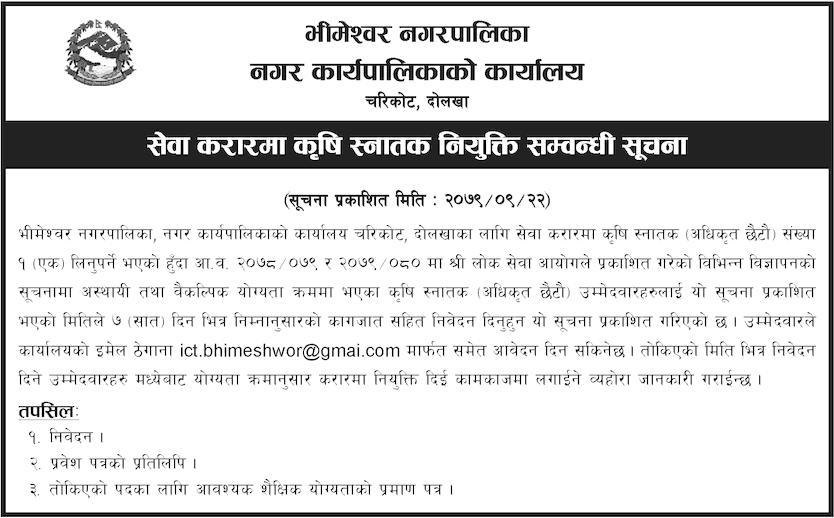 Agriculture Job
Job Vacancy
Government Job