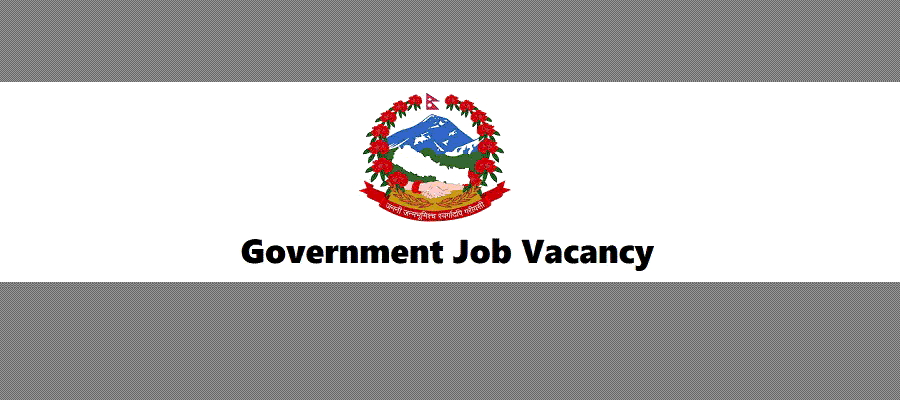 Job Opportunities at Bihadi Rural Municipality in Nepal
Bihadi Rural Municipality, the office of the rural municipal executive located in Wohakithanti, Parbat, Gandaki Pradesh, Nepal, invites Nepali citizens for job applications. We're seeking technical staff for various positions through an open competition. Applicants have 15 days from the date of this publication to apply.
Available Positions and Criteria
1. ANM / Assistant Fourth - 3 (Three)
Education: Applicants must have passed an ANM course from a recognized council.
Selection: We'll select candidates based on the guidelines of managing doctors or health workers in contract service in Bihadi Rural Municipality, 2077.
2. Agricultural Graduate / 6th Level Officer -1 (One)
Education: Applicants must have graduated in Agricultural Science from a recognized university or educational institution.
Selection: Candidates will be selected following the Local Level Agriculture Graduate Technical Operation Procedure, 2007.
Eligibility Requirements
Age Limit:

For ANM: Minimum 18 years and maximum 40 years.
For Agriculture Graduates: Minimum 21 years and maximum 35 years (40 years for women).

Applicants must not be disqualified by prevailing law.
Application Process
Eligible candidates are required to submit the application form and necessary documents to the office of the village executive. The application form can be obtained from the municipality's website. Along with the application form, a bank voucher or cash receipt from Prabhu Bank Bihadi branch (revenue account no. 1460914984600041) must be submitted.
Documents Required
Passport size photo (3 copies) at the designated place in the form
Personal Details of the Candidate
Copies of all certificates related to the required minimum educational qualification
For healthcare workers, a certified copy of the certificate registered with the concerned council
Certified copy of experience
Copy of Nepali citizenship certificate
Updates about the shortlisted candidates and interview dates will be posted on the municipality's website, Facebook page, and notice board. For more information, contact us at 9857650871 (Office) and 9867103694 (Health Branch).
Deadline for Applications: 2080/04/31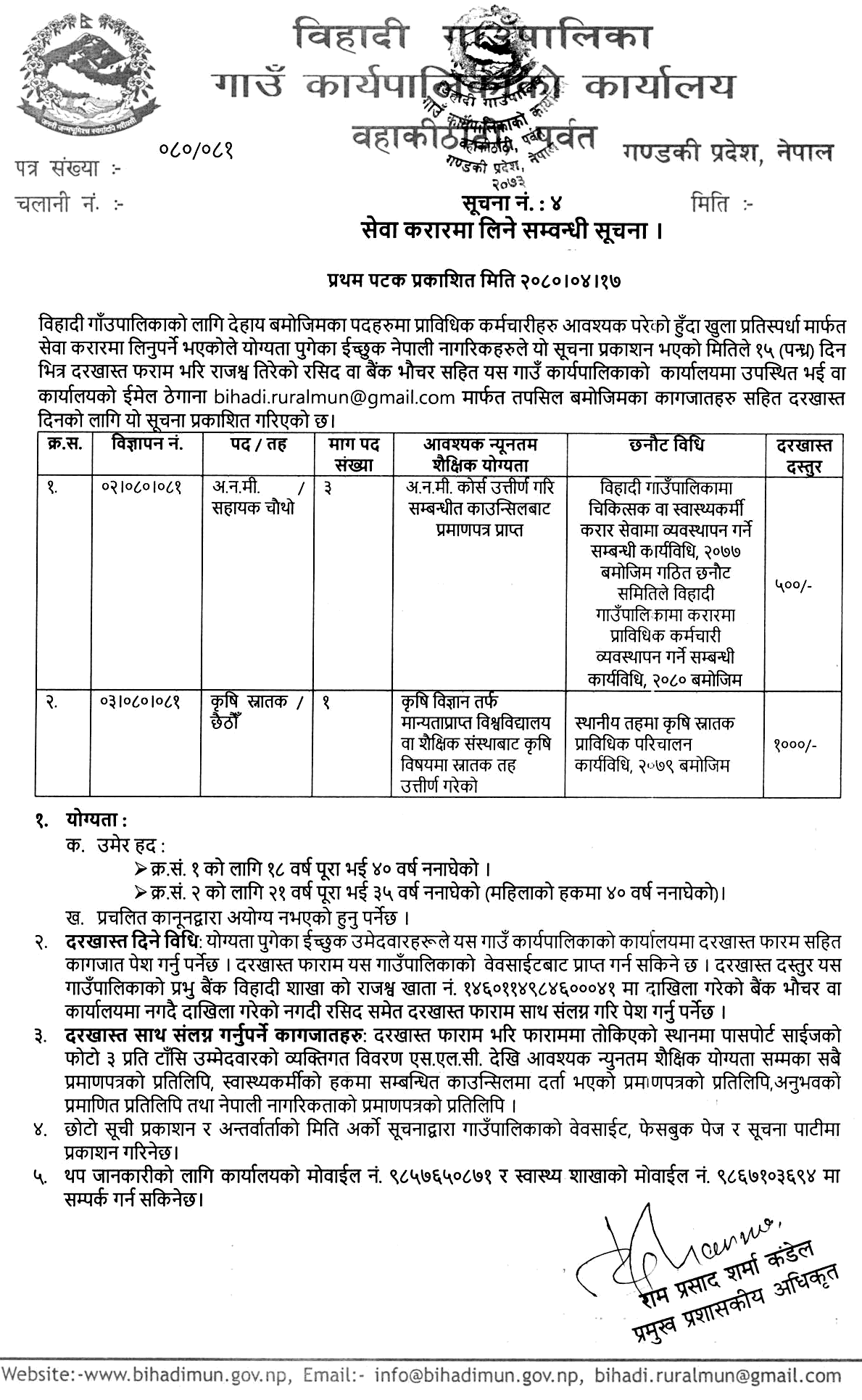 Parbat
Agriculture Job
Gandaki Pradesh
Job Vacancy
Health Job